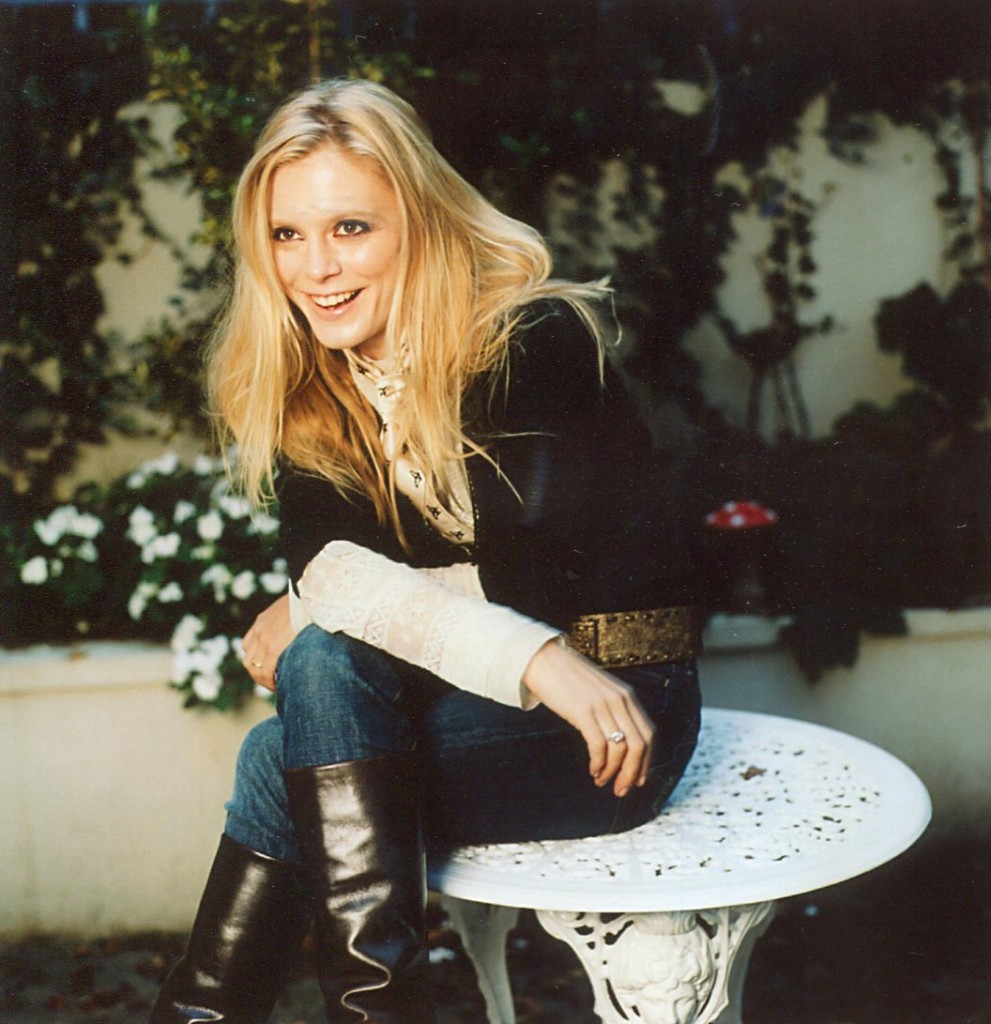 Emilia Fox is the daughter of Joanna David and Edward Fox. Her younger brother is the actor Freddie Fox. She was born in 1974 in London. In 2004 she replaced Amanda Burton as the female lead in the long running television series on BBC, "Silent Witness". Her other roles include "The Round Tower" and "Things To Do Before You're 30".
"Gloucestershire Echo" feature:
Coming from a theatrical dynasty can be a huge pressure, but Silent Witness star Emilia Fox has carved her own niche. The mum-of-one tells Keeley Bolger about parenthood, her inspirational mother Joanna David and her views on women 'having it all'
With Fox as a surname, the odd pun is somewhat of a given.
But 'cunning as a fox' and 'sly old fox' were too bland for the Silent Witness crew when it came to marking the vixen's upcoming 10th year as Dr Nikki Alexander in the long-running BBC drama.
"Very kindly, [my colleagues] Richard, David and Liz and the whole crew put together a very funny music video of Ylvis's What Does The Fox Say? and dressed up as animals," the actress reveals, laughing.
"They played it at the wrap party. It was the sweetest, most touching thing. I couldn't quite work out where I had been when they'd done it, because they filmed in the mortuary and the offices and I'd been on set all day."
Fox is just as fond of the "great team" as they are of her, especially given how accommodating they've been since she became a mother to daughter Rose three years ago from a previous relationship with fellow actor Jeremy Gilley.
"I'm incredibly grateful to Silent Witness, [who've] been there pre-Rose, being pregnant with Rose and having Rose," notes Fox who lives in London. "The studio filming's done five minutes away from my house, so I've always been able to have her at work or go home and see her.
"That's made things much easier. It would have been much more difficult if I had to do all of those things away from home."
The question of balancing parenthood with a career is one very much on the 39-year-old's mind at the moment.
For the first time in years, she's returning to the stage for a month, until the end of February, in a production of Rapture, Blister, Burn – a play about two women who've gone down very different paths in life. One's a high-flying academic while the other's built a happy life at home, but both envy the other's choices.
"Where we've got to is quite rightly women having equal opportunities," notes Fox, who says the play's left her burning to discuss the issue of 'having it all'.
"But where the problem comes with that is trying to juggle professional life, domestic life, children and relationships and how to balance it and make it possible to have that balance.
"And does everyone want to have that? Not necessarily. Some people don't. Some people are satisfied with having one of those things and that's absolutely right."
At face value, it would seem that Fox, who grew up in Dorset, is a shining example of someone who has struck a good balance between work and parenthood – and retained her privacy.
She was in a relationship with celebrity chef Marco Pierre White that recently ended and is divorced from Mad Men actor Jared Harris (son of Richard Harris), but she's not the type to kiss and tell.
"I guess that's just how I've always been brought up," says Fox, whose parents are well-known actors Joanna David and Edward Fox.
"You have a professional life and you have a private life and I think that's all-important, and my private life is only Rose and mine's."
Coming from an acting dynasty, including brother Freddie, uncle James and cousin Laurence, who's married to Billie Piper, means that the possibility of Rose acting in the future is often brought up, but Fox is clearly no stage mum.
"I think I would say what every parent says, which is I just want my child to be happy. Whatever it is, or whatever direction that takes her, I just want her to be happy with it. I don't have grand ambitions," she adds.
"I often get asked, 'Do you think she'll go into acting too?' I don't know. It wouldn't make any difference to me what industry she went into, I just want her to have the best out of life that she can, and hopefully I'll be there with her."
If Rose does decide to go into drama, she'll have a good role model; Fox is a strong example of how to shake off the family name and carve your own niche.
"When I started off, in a way you want to stay away from family so that you get there on your own terms and establish yourself, so you feel you've done it in your own right," says the actress, who studied English literature at Oxford University and made her TV debut with a role in the much-loved 1995 TV mini-series of Pride And Prejudice, as Colin Firth's sister.
Since then, she's appeared in the likes of Merlin and, last year, The Wrong Mans, alongside James Corden.
Now she's fully established, she'd be delighted to be reunited on screen with her mother, best-known for roles in War And Peace, Rebecca and more recently as the Duchess of Yeovil, an old pal of the Dowager Countess in Downton Abbey.
The mum and daughter duo previously worked on Pride And Prejudice – Fox's mother played kindly Mrs Gardiner.
"I would love to work with mum. She's the actress I most look up to, I think she's the most truthful actress," says Fox.
Now she's a mum herself, she admits she's in awe of the way her parents raised their brood.
"I had such a lovely upbringing by my parents," she says. "I have amazing, loving, very secure-making parents, and that's what I'd like to pass on to Rose."
The above "Gloucestershire Echo" article can also be accessed online here.