Helen Mirren. TCM Overview
Helen Mirren is a stunning actress whose cinema career was sparodic until she reached middle age and suddenly major roles came her way which brought her from cult favourtie into the movie mainstream. She was born in Chiswick, Middlesex in 1945. Her first film role was in "Age of Consent" made in Australia with James Mason in 1969. In 1980 she delivered a wonderful performance in the British gangster thriller "The Long Good Friday" as the mistress of Bob Hoskins. In 2006 she won an Oscar for her performance in the title role in "The Queen". In 2010 she played Ida in the remake of "Brighton Rock". She is married to film director Taylor Hackford.
TCM overview:
From the age of 13, when she played Caliban in a school production of "The Tempest," Helen Mirren knew she wanted to become an actress. Despite her working-class upbringing and her less-than-supportive parents, Mirren emerged to become one of the most celebrated and decorated British actress of her time. With a combination of poise, confidence, intelligence and undeniable sex appeal, Mirren became famous for her challenging performances on stage and screen that often included removing her clothes, a public exhibition that sometimes stood in the way of her work. Nonetheless, Mirren turned in exquisite performances onstage with the Royal Shakespeare Company, before making a name in film and on television. But true stardom eluded her until she landed what became her signature role, playing a police inspector battling sexism and a troubled personal life in "Prime Suspect" (PBS, 1990), a role she returned to with frequency throughout the years. Mirren then reached the top of her game in 2006 when she won a slew of awardsw – including an Oscar – for her complex portrayal of Elizabeth II in "The Queen" (2006). Not only did Mirren affirm her status as a high-caliber actress, but she proudly relished the renewed attention to her allure, which aroused a new generation of fans accustomed to actresses less than half her age.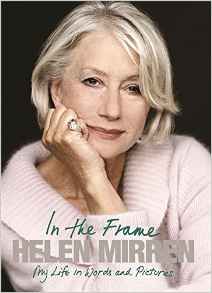 Born Helen Lydia Mironoff on July 26, 1946 in Chiswick, England, Mirren was raised in Ilford and Southend-on-Sea by her Russian émigré father, Peter, who played the viola with the London Philharmonic prior to World War II and later became a civil servant with the Ministry of Transport, and her mother, Kathleen, a housewife and butcher's daughter. Three generations before Mirren, the Mironoff family were well-heeled Russian aristocrats with strong ties to industry and the military. In fact, her paternal grandfather, Pytor, was a nobleman, diplomat and arms dealer, while his mother was a countess whose family was mentioned in Leo Tolstoy's War and Peace. Mirren, on the other hand, grew up relatively poor with parents who were Communists before the war and despised the British class system for their entire lives. She also had little exposure to the outside world because the family had no television and made no trips to the movies. When she was nine, her father changed the family name, while Mirren and her younger sister, Katherine attended St. Bernard's Convent, a strict environment that was run by nuns who prohibited short skirts, sex education and contact with boys.
Though her freedom was limited, Mirren received a strong education and developed a deep-rooted independence that carried her well throughout life. After graduating, Mirren harbored ambitions to become an actress, but her mother scoffed at the idea. Instead, Mirren joined her sister on scholarship at a teacher's training school in London. But on the sly, she auditioned for and earned a spot with the National Youth Theatre. When she was 18, Mirren was cast as the famed Egyptian queen in William Shakespeare's "Antony and Cleopatra" at London's Old Vic Theatre. By the time she was 20, she was a company member at the Royal Shakespeare Company, where she excelled in her numerous appearances in the Bard's cannon. Though petite and blonde, Mirren exuded confidence and a sultry appeal, leading one journalist to label her as "The Sex Queen of Stratford" for her charged portrayals and her penchant for doffing her clothes, as she did as Cressida in "Troilus and Cressida" (1968) and in her first major film role, "Age of Consent" (1969).
Despite her propensity for baring all on stage and screen, Mirren did carry a degree of embarrassment, which may have been the impetus for seeking physical liberation. In 1972, Mirren took leave from the RSC to do an international tour with Peter Brook's experimental theatre company, with whom she traveled the world and even spent three months performing in African villages. Following a turn as a beautiful bohemian in "O Lucky Man!" (1973), starring Malcolm McDowell, she delivered a searing performance as Lady Macbeth in a 1974 Royal Shakespeare Company production of the Bard's masterwork. She had a breakout performance as the drunken Maggie Frisby in David Hare's musical play, "Teeth 'n' Smiles" (1975), which was staged at London's famed Royal Court Theatre. Also that year, she gave a much ballyhooed performance as Nina in a revival of Anton Chekov's "The Seagull," a role that allowed her to combine her intelligence with her sensuality, which eventually came to be her hallmark. She soon followed with two more acclaimed Shakespeare performances, playing Queen Margaret in "Henry VI" (1977) and Isabella in "Measure for Measure" (1979).
After several years absent, Mirren returned to the big screen for what became perhaps her most notorious film, "Caligula" (1979), a lavish, but abysmal combination of horror and porn disguised as an historical epic that was most famous for the high-profile financing from Penthouse founder Bob Guccione. Despite the graphic violence and sexual content, Mirren managed to bring a measure of grace to her part as Caesonia, the most promiscuous woman in Rome. Meanwhile, Mirren came into her own as a film actress, beginning with her strong turn as the lover of a gangster (Bob Hoskins) in "The Long Good Friday" (1979). She lent an appropriately seductive air to the evil Morgana in "Excalibur" (1981), John Boorman's revisionist take on the Arthurian legend, then returned to her stage roots for a series of appearances in televised Shakespeare plays. Back on the stage, she gave a bravura performance as Moll Cutpurse in "The Roaring Girl" (1983), which was staged at both the Royal Shakespeare Theatre and the Barbican Theatre in London.
Mirren hit new heights with the politically-themed thriller, "Cal" (1984), turning in a memorable performance as the widow of a British soldier who unwittingly falls in love with the Irishman (John Lynch) responsible for his death. Although she earned the Cannes Film Festival prize as the year's best actress, she failed to garner the same attention when the film was later released in the United States. She had the opportunity to draw upon her heritage as a Russian astronaut in "2010" (1984), then as Mikhail Baryshnikov's lover in "White Nights" (1985) – the latter of which introduced Mirren to director Taylor Hackford, who became her off-screen companion and soon after, her husband. Mirren was formidable as the wife who follows her husband to Central America in Peter Weir's "The Mosquito Coast" (1986), but few saw the film during its theatrical release, despite a headlining Harrison Ford. Continuing to impress on the big screen, she was excellent as a painter who catches the attention of an unscrupulous spy (Ben Kingsley) in "Pascali's Island" (1988), then rounded out the decade with a fine turn as the long-suffering spouse of an abusive criminal (Michael Gambon) in "The Cook, the Thief, His Wife and Her Lover" (1989).
In 1990, Mirren discovered her signature role when she was cast as Detective Inspector Jane Tennison in the superb television movie, "Prime Suspect." Tennison was an inspired creation: a middle-aged detective trying and mostly succeeding to make it in a man's world while balancing her sometimes turbulent personal life. The first series proved so popular that Tennison was revived for several more installments over the years. Mirren earned three consecutive BAFTA Awards (1991-93) and several Emmy nominations for the role, including a win in 1996 for Outstanding Lead Actress. During the run of "Prime Suspect," Mirren found herself in high demand, leading to a role as the loyal queen to the increasingly irascible monarch (Nigel Hawthorne) in the film "The Madness of King George" (1994). Her stellar performance netted her a Best Supporting Actress Oscar nomination in 1994, followed by a win for Best Actress at the 1995 Cannes Film Festival. She remained regal for "Royal Deceit/Prince of Jutland" (1994), a drama which purported to tell the story about the true events that inspired Shakespeare's greatest work, "Hamlet."
Moving into the production side, Mirren served as an associate producer on "Some Mother's Sons" (1996), in which she starred as the parent of a man arrested and imprisoned for alleged ties to the IRA. She did the same double duty as associate producer and star on the television drama "Painted Lady" (PBS, 1997), playing a faded rock singer who becomes an amateur sleuth. Rounding out the century, Mirren earned a second Emmy playing the titular philosopher "The Passion of Ayn Rand" (Showtime, 1999) and brought humanity to the titular harridan educator in "Teaching Mrs. Tingle" (1999). Meanwhile, on the big screen, she played a dotty horticulturist in the genial comedy "Greenfingers" (2000), before making her directing debut with "Happy Birthday" (2001), a segment of the Showtime "Directed By" series, "On the Edge." Mirren had two of her best screen roles in 2001, playing the officious housekeeper of an English estate in Robert Altman's excellent upstairs-downstairs drama, "Gosford Park," then as the widow who refuses to accompany her deceased husband's friends as they go to spread his ashes in "Last Orders." The former brought the actress her second Oscar nomination as Best Supporting Actress.
Mirren next starred in "Georgetown" (CBS, 2002), a well-regarded pilot in which she played a shrewd Washington hostess and newspaper mogul, described as a cross between publisher Katharine Graham and party hostess Pamela Harriman. Unfortunately, the series failed to make the cut for the fall season. Meanwhile, she enjoyed two standout turns in a pair of particularly high-quality television productions, "Door to Door" (2002), playing the mother of the mentally challenged salesman (William H. Macy), and "The Roman Spring of Mrs. Stone" (2003), playing the failing star whose life is upended by the death of her husband while vacationing in Italy in the telepic inspired by Tennessee Williams' novella. The projects earned her a pair of 2003 Emmy nominations – for Outstanding Supporting Actress and Outstanding Lead Actress, respectively – as well as back-to-back Screen Actors Guild Award and Golden Globe nominations as Best Actress in 2003 and 2004. Also in 2003, Mirren had the distinction of being named a Dame of the British Empire in the Queen's Birthday Honours in June of that year.
Back on the big screen, Mirren led the ensemble cast of the sprightly British comedy "Calendar Girls" (2003), inspired by the true story of the Rylstone Women's Institute in North Yorkshire, a group of everyday women who decided to pose nude for their annual calendar to raise funds for Leukemia research, inspiring sales that outdid even the sexiest of celebrity calendars. Even though she was well into her fifties, Mirren managed to drop many jaws when she once again doffed her clothes, proving that sexiness was not exclusive to young women. "[F]or a long time it was very hard for people to see past my physical outward appearance. I was a blond girl with big tits. I hated that image," she once said to The New Yorker. Meanwhile, her strong and sassy performance earned Mirren a Golden Globe nomination for Best Performance by an Actress in a Motion Picture Musical or Comedy. Mirren next appeared in a small, but scene-stealing role as Dominique, queenly head of a Manhattan modeling agency where Kate Hudson works in "Raising Helen" (2004).
All throughout the 1990s, Mirren continued to divide her time between the stage and screen, making her Broadway debut in "A Month in the Country" (1995), then returning to the London theater in "Collected Stories" (1999) and "Orpheus Descending" (2000). She returned to Broadway opposite Ian McKellen in "Dance of Death" (2001) and received a nomination for a Tony award for Best Performance by a Leading Actress in a Play for her role the following year. She was nominated for a Laurence Olivier Theatre Award in 2001 for Best Actress for "Orpheus Descending" at the Donmar Warehouse, while her London performance in 2003-04 as the murderous Christine Mannon in "Mourning Becomes Electra" earned a nomination for another Olivier. She returned to the big screen in "The Clearing" (2004), playing the victimized wife of a wealthy executive (Robert Redford) kidnapped by a disgruntled employee (Willem Dafoe), then voiced the supercomputer Deep Thought in the long-awaited, but deeply unsatisfying adaptation of Douglas Adams' comic sci-fi adventure, "The Hitchhiker's Guide to the Galaxy" (2005).
After a misstep as an assassin in the dismal noir thriller "Shadowboxer" (2005), Mirren once again displayed her extraordinary poise and talent in "The Queen" (2006), movingly portraying Queen Elizabeth II in a quiet, guarded performance the earned the actress serious Oscar buzz after its release. Set during the crisis that gripped England after the untimely death of Princess Diana, "The Queen" pits Elizabeth against the newly elected Prime Minister Tony Blair (Michael Sheen), who rightly believes that the Queen's isolation and refusal to publicly mourn the People's Princess might threaten to shake up the monarchy, despite it being technically proper for the Royal Family to mourn in private. Ultimately torn between responsibility and emotion; custom and action, the Queen battles Blair both publicly and privately, along the way realizing that she has lost touch with her subjects. Mirren earned critical adulation and recognition across the board for her performance in "The Queen," winning awards from several film and critic associations and a Golden Globe for Best Actress. But her greatest triumph was undoubtedly her first Academy Award, which she earned in 2007 at the age of 60.
In an ironic turn, Mirren next won a Golden Globe for her performance in "Elizabeth I" (HBO, 2006), a widely honored miniseries that depicted the public and personal life of the Virgin Queen during the second half of her rule, focusing on how she coped in a male-dominated world. Meanwhile, Mirren earned a third Golden Globe nomination and won an Emmy Award for Outstanding Lead Actress in a Miniseries or Movie for "Prime Suspect: The Final Act" (PBS, 2006). The seventh installment of the long-running series found a tired Detective Superintendent Jane Tennison on the verge of retirement and having to contend with the grisly murder of a pregnant 14-year-old girl. After a co-starring role as the mother of treasure hunter Ben Franklin Gates (Nicolas Cage) in "National Treasure 2: Book of Secrets" (2007), Mirren released a memoir, In the Frame: My Life in Words and Pictures, then co-starred in the children's fantasy, "Inkheart" (2009). Mirren next essayed a tough newspaper editor opposite Russell Crowe in the political thriller "State of Play" (2009) and continued to tackle challenging roles with her portrayal of Sofya Tolstoy, wife of author Leo Tolstoy, in the German-produced biopic, "The Last Station" (2009), for which she would also be nominated for a Golden Globe, a Screen Actors Guild award, an Independent Spirit Award and an Oscar for Best Actress.
The same year found Mirren essaying a feminized Prospera in Julie Taymor's screen production of "The Tempest" (2009), which the tireless actress followed by taking first billing in "The Debt" (2010), a thriller about Israeli agents tracking down a notorious Nazi war criminal. Sticking within the espionage genre, Mirren turned action hero alongside Bruce Willis, Morgan Freeman and John Malkovich for "RED" (2010), which featured the four stars as a group of former government assassins fighting back against the CIA after they are targeted for elimination. After hosting a 2011 episode of "Saturday Night Live" (NBC, 1975- ), Mirren had a bit of a misstep when she played the nanny of overgrown man-child Arthur Bach (Russell Brand) in the critically derided remake of "Arthur" (2011). Following a starring role in the Hungarian-made drama "The Door" (2011), Mirren portrayed Alma Reville to Anthony Hopkins' Alfred Hitchcock in the behind-the-scenes showbiz biopic, "Hitchcock" (2012), which delved into the couple's complex relationship during the Master's tumultuous attempt to make "Psycho" (1960). She received a Golden Globe nomination for Best Actress for her work in the film. The above TCM overview can be viewed online here.