Helen Reddy was born in 1941 in Melbourne, Australia.   She began her show business career in her home land and achieved national there with her appearances on the popular television programme "Bandstand".   She came to New York in 1965 to pursue her career in the U.S.   She won a recording contract with Capitol Records and in 1972 she had a massive popular hit with the song "I am Woman".   Her other hits include "Delta Dawn" and "Angie Baby".   In the mid 1970's she starred in such movies as "Airport 1975" and Walt Disney's "Pete's Dragon" with Jim Dale.   More recently she has starred in such stage shows as "Shirley Valentine", "Blood Brothers" and "The Mystery of Edwin Drood".   Helen Reddy died in 2020 at the age of 77.
Australian singer who enjoyed huge success with her 1972 feminist anthem I Am Woman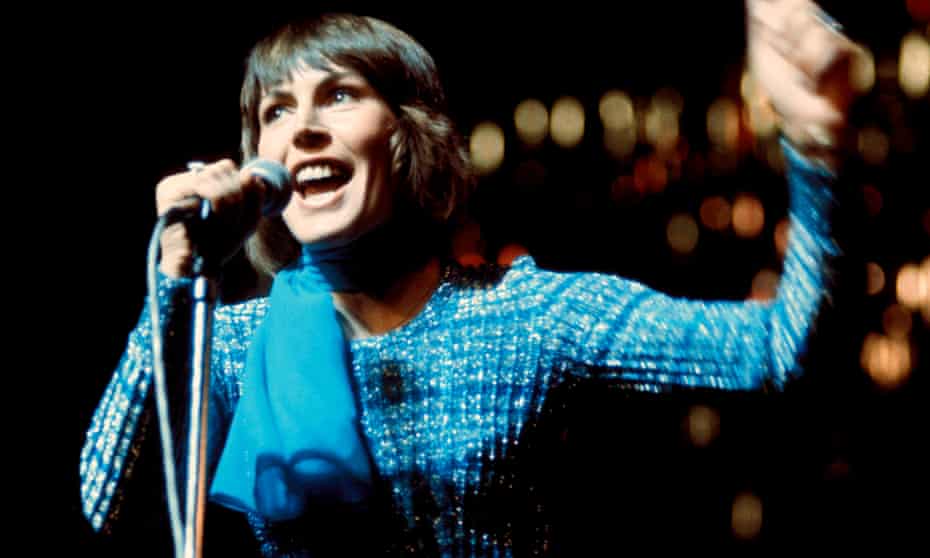 Gary Brumburgh's entry:
The #1 Grammy-winning "I Am Woman" became not only THE anthem of the feminist movement during the radical 1970s, but also the signature song for its crop-haired composer and singer Helen Reddy. Three decades later this is the hit people still remember her for, despite the fact she had an abundance of other "top ten" records over the course of her long career.
Helen was born to Australian show-biz parents (comedy actor/producer/writer Max Reddyand singer/soap opera actress Stella Lamond) and began performing at the age of four at the Tivoli Theatre in Perth, Australia, touring much of her native country with her parents. She left boarding school at age 15 to work on the road singing and acting. Her musical style is best described as a light amalgam of rhythm and blues, easy rock and jazz. Her soothing, quivery vocals and equally warm appeal was instantly embraced, eventually earning her own Australian radio show. "Helen Reddy Sings" aired twice weekly on the Australian Broadcasting Commission.
In 1966 Helen won a trip to New York in an Austalian Bandstand International contest and, though she met with little success during this excursion, did meet and marry second husband Jeff Wald, a manager and an agent with the William Morris talent agency. They married the following year and went to Los Angeles. Wald worked Helen into a few performances on The Tonight Show Starring Johnny Carson (1962), fifteen appearances total, and the resulting attention earned her her first hit with a top version of "I Don't Know How to Love Him" from the Broadway rock musical "Jesus Christ Superstar" in February 1972. Signed by Capitol Records, she enjoyed hit after hit throughout the early 70s, with "Delta Dawn" (1973) and "Angie Baby" (1974) also reaching #1. In 1973 Helen had her own summer-replacement variety show and was a popular hostess for a time on NBC's late-night variety show The Midnight Special (1972). She tried to parlay her singing success into a film career but the pretty, wholesome-looking entertainer received only a mild reception for the Disney children's film Pete's Dragon (1977) and it went no further.
In 1982 she divorced Wald and married a third time the following year to drummer Milton Ruth. Helen has ventured on into the concert and symphony orchestra forums as well as becoming a popular cabaret and nightclub attraction. In recent years she has graced a number of musical theater productions both on Broadway and in London's West End. Over the years she has been considered a primary interpreter of English playwright Willy Russell, having appeared in four productions of his one-woman show "Shirley Valentine." Other live musical productions have included "Anything Goes," "Call Me Madam," "The Mystery of Edwin Drood" and Russell's "Blood Brothers", in which she made her Broadway debut. Lately she is living again in her native Australia and retired from the business in 2002. These days she is a practicing hypnotherapist and motivational speaker.
– IMDb Mini Biography By: Gary Brumburgh / gr-home@pacbell.net