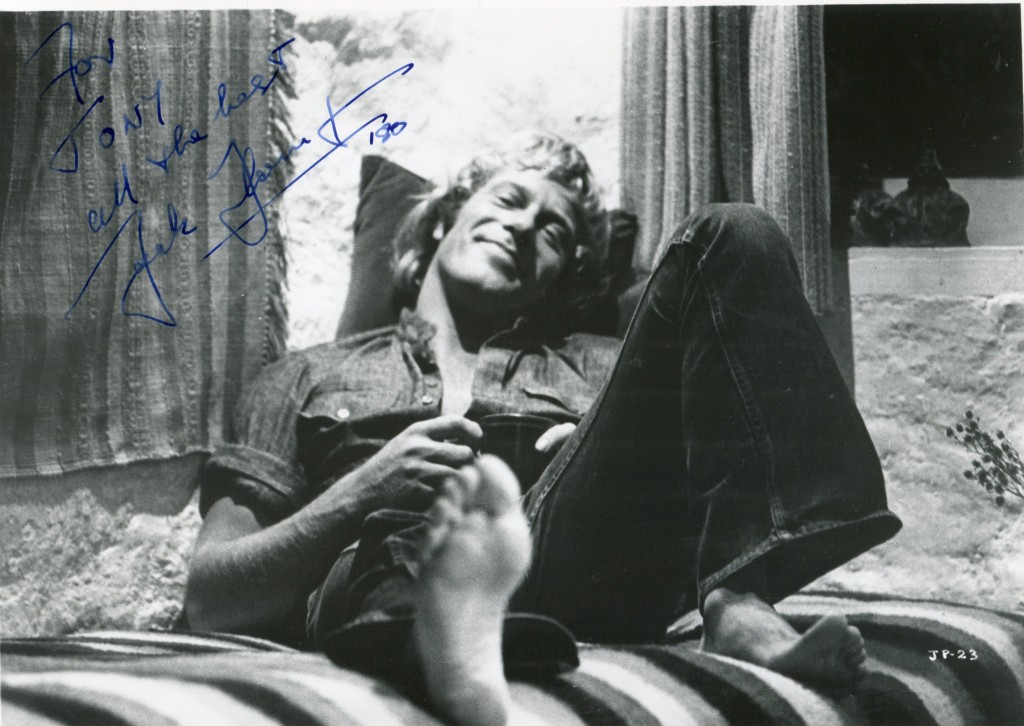 Jack Thompson is regarded as one of the major Australian actors to break through to international fame in the 1970's. He was born in 1940 in Sydney. His movies include "Sunday Too Far Away", "The Man From Snowy River" and in 1980 the brilliant "Breaker Morant". In 1983 he starred with David Bowie in "Merry Christmas, Mr Lawrence".
TCM overview:
An Australian icon whose acting career paralleled that nation's emergence into mainstream cinema, Jack Thompson first gained prominence as the star of the Aussie TV series "Spyforce". He solidified his reputation during the 1970s with movies like "Petersen" (1974), "Sunday Too Far Away" (1975) and "The Chant of Jimmie Blacksmith" (1978) before giving an award-winning performance as the defense attorney in Bruce Beresford's "Breaker Morant" (1980), his first film to get wide exposure in the USA. He also appeared in a small role as a horseman in George Miller's "The Man From Snowy River" (1982), another movie from Down Under that became a hit with American audiences.
Thompson made his American television debut in the syndicated miniseries "A Woman Called Golda" (1982), starring Ingrid Bergman, and followed quickly with a turn opposite Lee Remick in the ABC movie "The Letter" (1982), a remake of the Bette Davis-Herbert Marshall version of the Somerset Maugham story. He played a supporting role in Paul Verhoeven's first English-language movie, "Flesh + Blood" (1985), and his expanded international film career featured work in New Zealand ("Merry Christmas, Mr. Lawrence" 1982), Great Britain ("Black Rainbow" 1989) and the U.S. ("The Wind" 1992), not to mention continued efforts in his homeland ("Ground Zero" 1988).
Since his award-wining performance as Russell Crowe's understanding father in the Australian film "The Sum of US" (1995), Thompson has acted primarily in the USA, receiving tremendous TV exposure, first for his role opposite Sally Field in the NBC miniseries "A Woman of Independent Means" (1995), and then in the CBS miniseries sequel "The Thorn Birds: The Missing Years" (1996). On the big screen, he lent his solid presence as the Chairman of the Joint Chiefs of Staff in John Woo's "Broken Arrow" and as the Tennessee governor who refuses to pardon death row inmate Sharon Stone in "Last Chance" (both 1996). Thompson also appeared as Alicia Silverstone's father in the muddled "Excess Baggage" and had one of his best roles as Savannah defense attorney Sonny Seiler in Clint Eastwood's film version of "Midnight in the Garden of Good and Evil" (both 1997).
The above TCM overview can also be accessed online here.