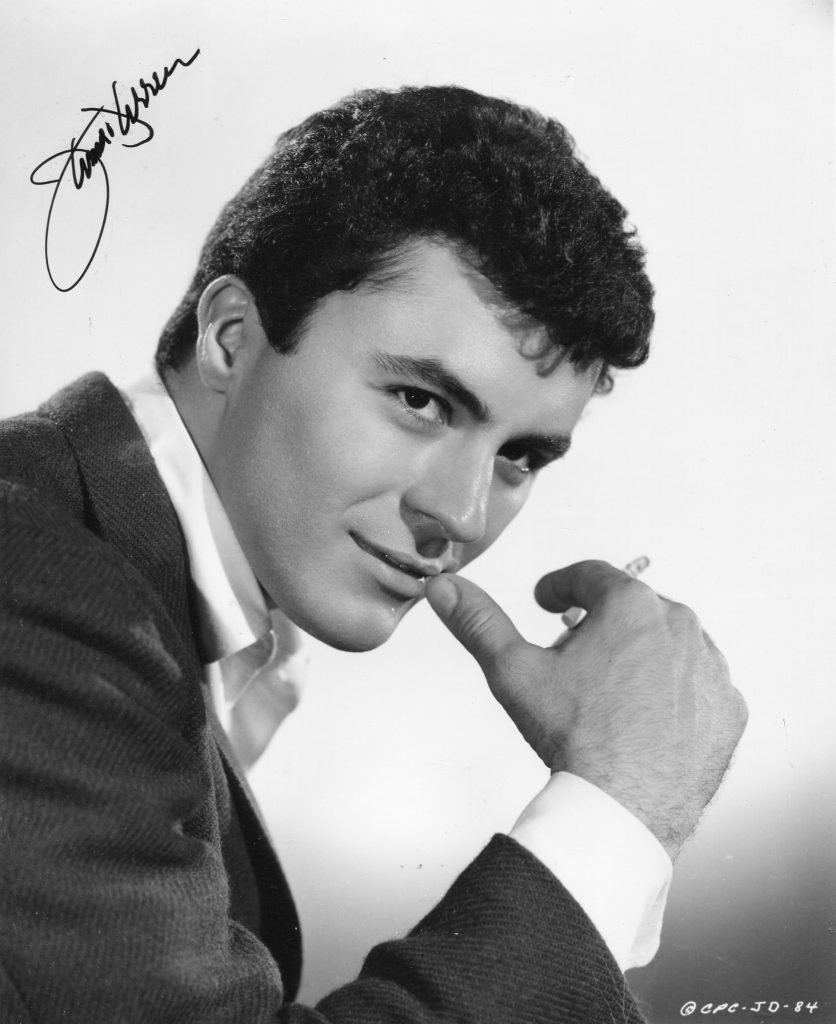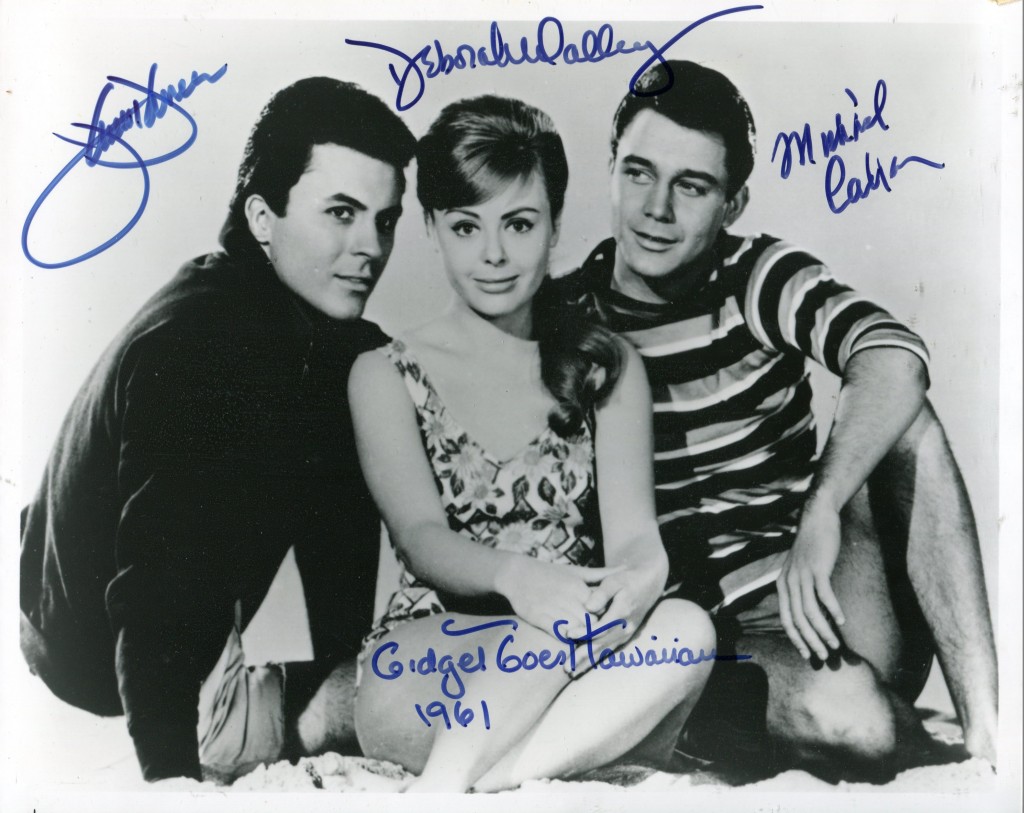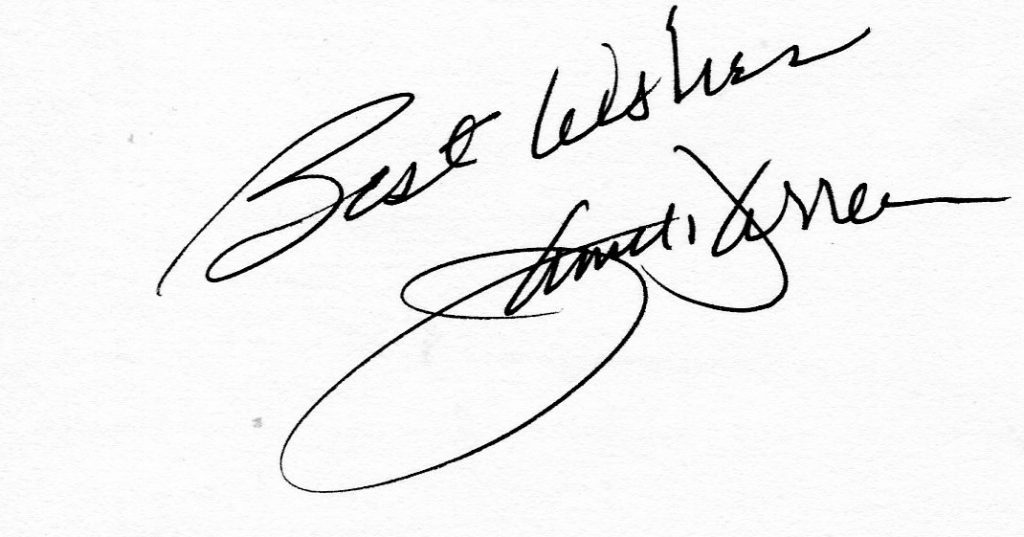 James Darren was born in 1936 in Philadelphia.   He had a career as a pop singer in the late 1950's and made his movie debut in "Rumble on the Docks" in 1956.   His other movies include "The Brothers Ricco", "Gidget", "Let No Man Write My Epitaph,""The Lively Set", "Diamond Head and "The Guns of Navarone"
TCM overview:
Born Jimmy Ercolini and raised on 10th Street between Ritner and Porter in the same South Philadelphia neighborhood that produced Fabian, Bobby Rydell and Frankie Avalon, James Darren grew into a tall, dark and handsome Italian heartthrob who would also enjoy a run as a teenage singing sensation. While studying acting with Stella Adler in NYC, a chance meeting with Columbia Pictures eastern talent scout Joyce Selznick opened the door to a screen career, and he joined the studio's stable of fine young actors, delivering a standout performance in his feature debut as the juvenile gang leader and star of "Rumble on the Docks" (1956). Darren continued to impress in subsequent outings but really came into his own as Jeff 'Moondoggie' Matthews opposite Sandra Dee's "Gidget" (1959). Especially effective as the young man torn between the carefree surfing life and the responsibilities of growing up, he also displayed a pleasant singing voice on the film's title song and the even better "The Next Best Thing to Love", launching a recording career that boasted five Top 10 singles during the early 60s, including the Grammy-nominated "Goodbye Cruel World" (1961), which peaked at Number Three.
Darren reprised his "Gidget" persona twice, contributing his ingratiating talent to "Gidget Goes Hawaiian" (1961) and "Gidget Goes to Rome" (1963), both a little lackluster compared to the original. Still, in some filmgoers' minds, he was forever established as Moondoggie, despite his acclaimed work as best friend Eddie Sirota in "The Gene Krupa Story" (1959), as the slum kid who perseveres to become a concert pianist in "Let No Man Write My Epitaph" (1960), and as an underutilized member of the all-star gang of saboteurs in J Lee Thompson's "The Guns of Navarone" (1961). Still, compared with his Philadelphian brethren Fabian, Rydell and Avalon, who all took their cracks in teen movies, Darren exhibited more staying power, segueing to a successful career as a TV actor after his pop-star status waned. His first role as a series regular came as time-traveling scientist Tony Newman in the ABC series "Time Tunnel" (1966-67), and he later spent three seasons as veteran patrolman Jim Corrigan, partnered with Heather Locklear's Stacy Sheridan, on "T.J. Hooker" (ABC, 1983-85; CBS, 1985-86). When Darren made his directing debut with an episode near the end of that show's final season, people liked what they saw, and he started to receive offers to direct for other series.
Darren began working exclusively behind the scenes, helming episodes of "Hunter" and "Stingray" (both NBC) and "Werewolf" (Fox), among others. "I figured this [directing] was a good way to stay in the business, and I didn't have to worry about how I looked. I didn't have to shave every morning. I would get up, shower, comb my hair back, put on a baseball cap and go to work." (CHICAGO SUN-TIMES, September 27, 1999) He reteamed with Locklear, directing episodes of Fox's "Melrose Place" from 1995-97, and eventually acted opposite her as the sleazy Tony Marlin during that show's final season (1998-99), but only after creating the part of Vic Fontaine in the syndicated "Star Trek: Deep Space Nine". Calling his holographic Las Vegas lounge singer a "combination of Frank Sinatra, Dean Martin and myself," Darren appeared in ten episodes (including the series finale) and revitalized his singing career. Never considered much of a pop-rock vocalist in his heyday, he released his 13th album, "This One's From the Heart" (1999), which featured songs he had performed on the series, and garnered his first real critical acclaim as a crooner, having finally found himself in the idiom of Jerome Kern, Harold Arlen, Sammy Cahn and the like.
The above TCM overview can now be accessed online here.