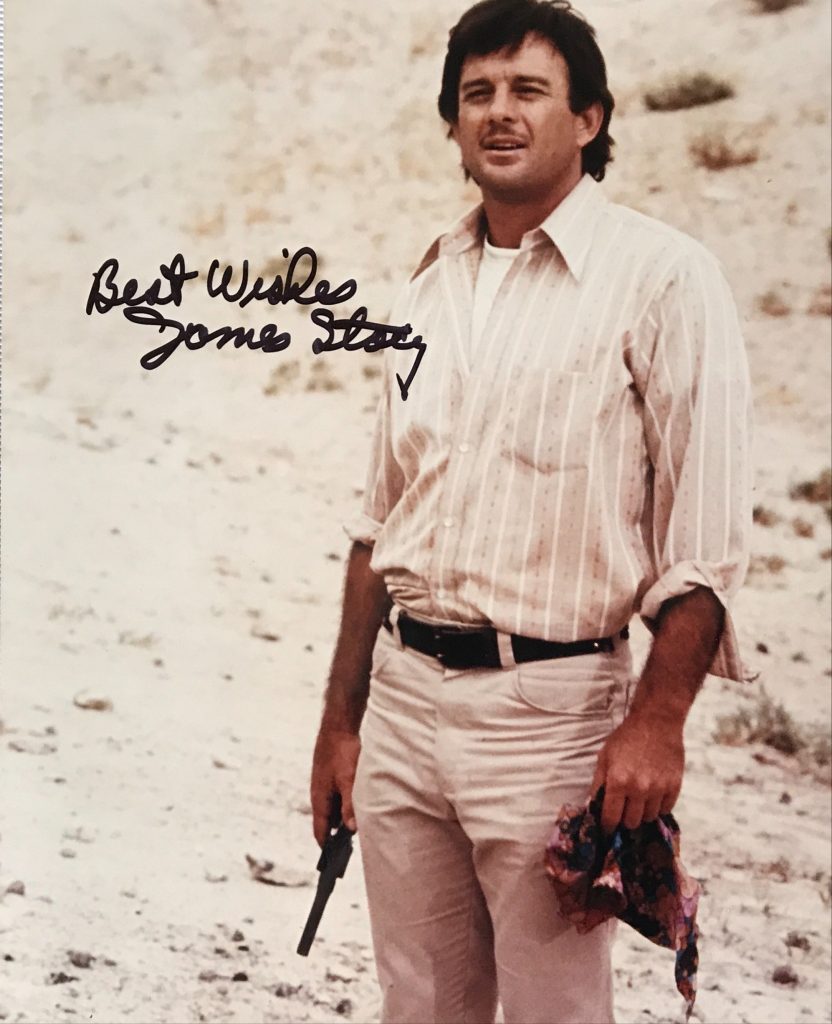 James Stacy was born in 1936 in Los Angeles. He made his film debut in "Sayonara" in 1957 which starred Marlon Brando. Other movies include "South Pacific" , "Lafayette Escadrille"and "Summer Magic" in 1963 with Hayley Mills. He is best known for his role in the hit Western television series "Lancer". His career was curtailed by a road accident in 1973.
IMDB entry:
Born Maurice William Elias in Los Angeles, James Stacy is the son of a Lebanese immigrant father and an American-born mother of Irish-Scottish descent. As a teen, Stacy first aspired to play professional football but settled on a career in the movies after a friend coaxed him into taking some acting classes. Adopting the screen name James Stacy after his cousin Stacy and one of his movie idols, James Dean, he made his film debut in an uncredited role as a reporter in Sayonara (1957)) starring Marlon Brando. Garnering little work or recognition in film, Stacy turned to TV. Although he made notable appearances on The Donna Reed Show (1958) and The Adventures of Ozzie & Harriet(1952), it wasn't until 1968 that he gained his first big break, playing a young gunfighter on the TV series, Lancer (1968). Although the show was canceled in 1970, Stacy continued to land smaller roles on TV. In 1973, Stacy lost his left arm and left leg in a serious motorcycle accident that claimed the life of his girlfriend. The resultant medical bills wiped out Stacy's savings, but his ex-wives and his Hollywood friends rallied round and threw a benefit for him. Two years later, he made his professional comeback as a newspaper editor in the Western film Posse (1975) in a role created expressly for him by the film's director, Kirk Douglas. Stacy was nominated twice for an Emmy: for "Just a Little Inconvenience" in 1977 and "Cagney & Lacey" in 1986. He retired in 1991.
Stacy's personal life has been turbulent. Twice-divorced, he was married to actress and singer Connie Stevens (1963-1966) and actress Kim Darby (1968-1969), with whom he has a daughter, Heather.