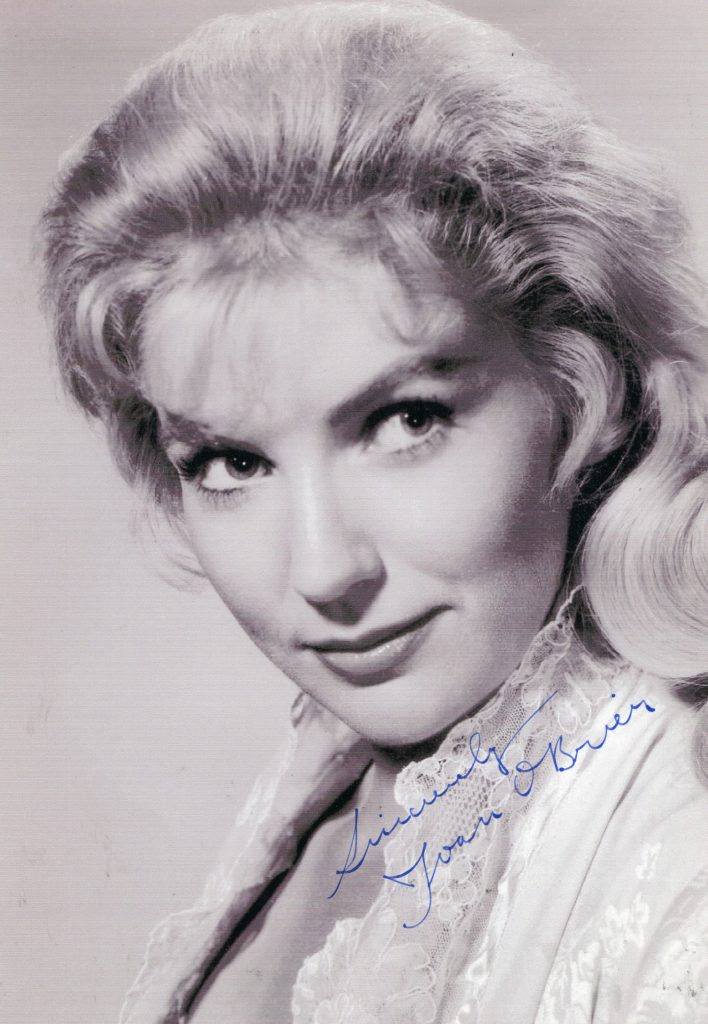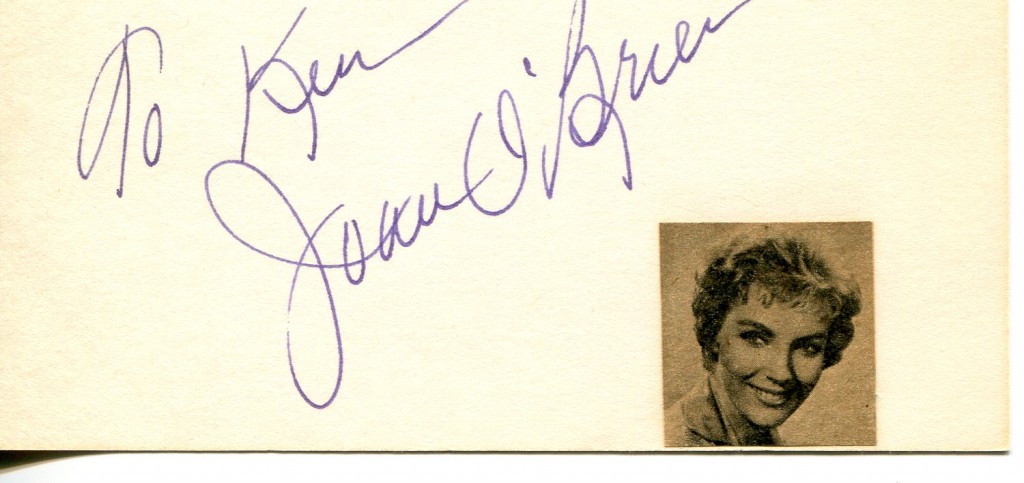 Joan O'Brien. Wikipedia.
For a time in the late 1950's and early 1960's, Joan O'Brien had a series of major leading roles opposite some powerhouse male stars such as Jerry Lewis , John Wayne and Elvis Presley. Oddly another actress starred opposite the same leading men at roughly the same time, that was Ina Balin. Joan O'Brien was born in Cambridge, Massachusetts. Her movies include "Operation Petticoat" in 1959, "The Alamo" and "It Happened at the World's Fair".
IMDB entry:
Joan O'Brien began her show-biz career while she was in high school, on a local TV music show in California with Tennessee Ernie Ford. Soon she was a successful singer, and made the jump to acting. In about half the films she ever made it appeared that Joan played a nurse. Perhaps her most memorable appearance was in Blake Edwards'Operation Petticoat (1959), as the nurse who gets in everyone's way because her, umm, "proportions" cause uncomfortable crowding in a small submarine.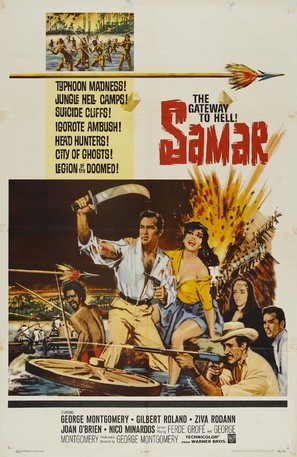 Because of her, Cary Grant becomes the first officer in the history of the U.S. Navy to sink an enemy truck! She again played a nurse in the Jerry Lewis film _It's Only Money (1963)_ and yet one more time with Elvis Presley in It Happened at the World's Fair (1963)–and, according to legend, fired up a hot off-screen romance with Elvis.
Also in 1963, in a strange sort of "Columbo" connection, she was voted "most likely to wed Robert Vaughn". Joan's final movie was Get Yourself a College Girl (1964), a "Swinging Sixties" teenfest also featuringNancy Sinatra, with music by The Animals and The Dave Clark Five.
After that she went back to singing for a while, touring with the Harry James Orchestra. She left show business for good to concentrate on raising her kids, and later became a successful executive with the Hilton Hotel chain.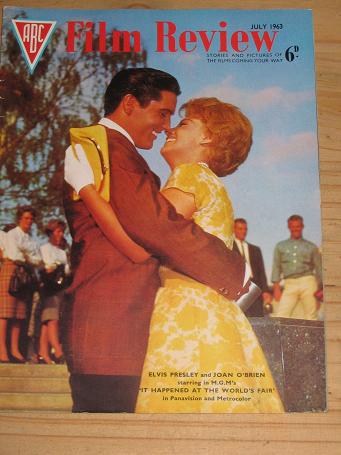 – IMDb Mini Biography By: johnnymac@elvis.c
The above IMDB entry can also be accessed online here