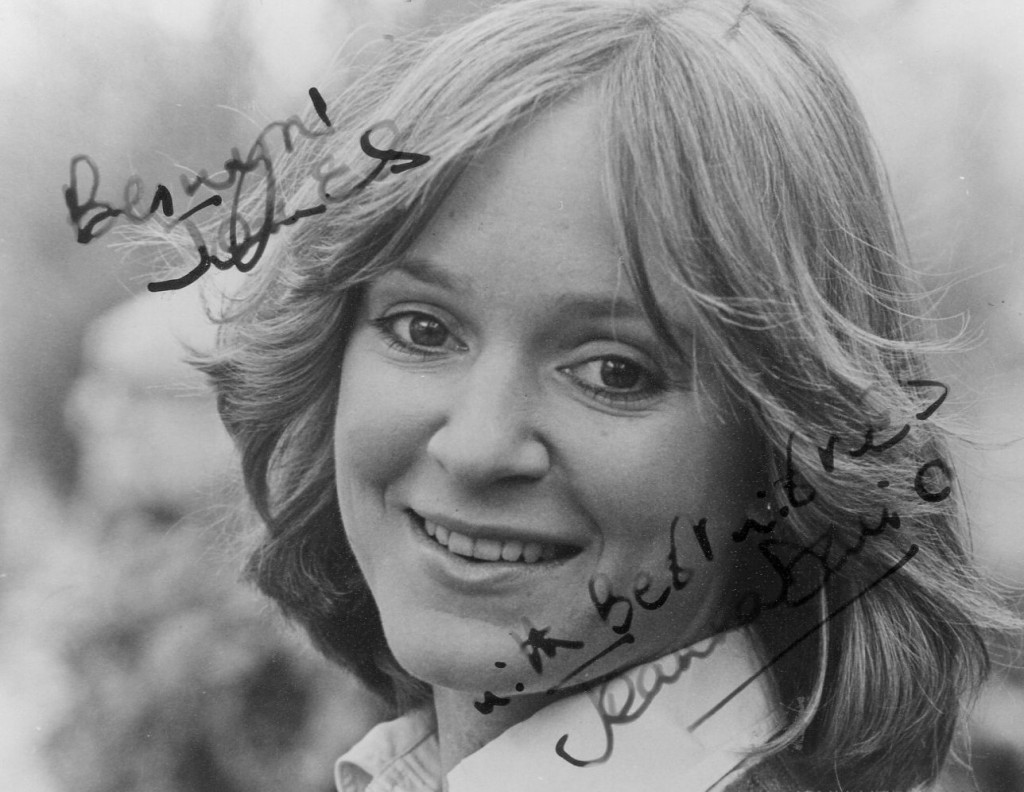 Joanna David.
Joanna David was born in 1947 in Lancaster. Made her film debut in 1969 in "The Smashing Bird I Used to Know". Has had a very profilic career on the stage and on television. Other films include "Sleepwalker" in 1985 and "Secret Friends" in 1991. She is the mother of actors Emilia Fox and Freddie Fox.
2006 interview by Sophie Lam in "The Independent":
First holiday memoryGoing to Nevin in North Wales when I was about four. On the way, we all got out of the car to have a pee in a field and when we went back the car wasn't there because the handbrake wasn't on!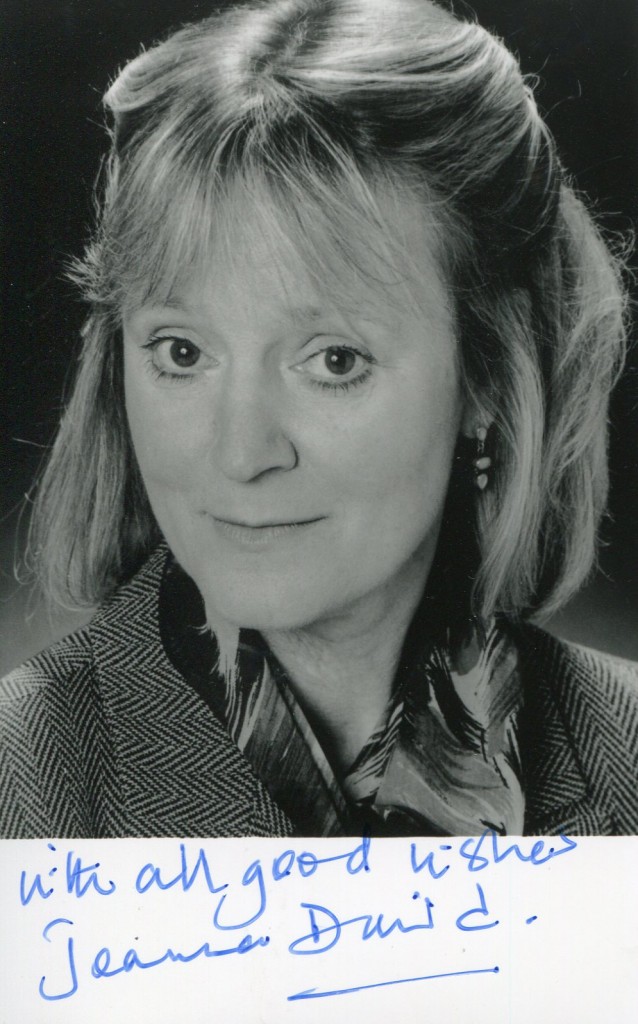 Best holiday?
Staying with my friends the Mortimers at their old farmhouse in Chianti, Tuscany. It's in a beautiful location surrounded by the most incredible hills, and a complete rest because it's so hot in the summer you can't do anything.
Favourite place in the British Isles?
Little Gruinard in Wester Ross on the north-west coast of Scotland. It's unspoilt, with miles of beautiful sandy coast. We go walking along the marvellous cliffs looking out to the Summer Isles; it's as if you're on top of the world.
What have you learnt from your travels?
Take less!
Ideal travelling companion?
I have a continual laugh with Phyllida Law, my great friend. She's an intrepid traveller and we have been away together before.
Beach bum, culture vulture or adrenalin junkie?
I'm more of a culture vulture. Luckily every summer seems to produce a job, but that makes it hard to travel. However, this year I've had four weeks off between jobs so I've been able to go up to Scotland and down to Dorset. I have done some wonderful travelling through work too.
Greatest travel luxury?
I went on a trek in Nepal and my luxury was an electric toothbrush. My second luxury is a portable CD player and some Bach.
Holiday reading?
This summer I read Lord Curzon's biography by David Gilmour. I'm also part of a book club so we read a different book every month.
Where has seduced you?
India and Nepal. I worked in Cochin, Kerala, and it was such a wonderfully mixed culture. Muslims, Hindus, Jews and Christians all live together; it was an education.
Worst travel experience?
In the 1980s, I was stopped at customs at the airport in Moscow and kept back because I was bringing things back from the Stanislavsky Museum. Nobody could speak English and I couldn't speak Russian. I could hear the last call for the plane and I was hysterical.
Worst holiday?
When I was about eight, I went on a caravan holiday in Abersoch, Wales, with a friend. I was so homesick that I couldn't eat until the day I knew I was going home.
Best hotel?
The Summit Hotel in Kathmandu was just amazing and it was such a relief to arrive there after trekking. The staff were lovely and so welcoming. From a luxurious point of view I stayed at the Hotel Lancaster in Paris with my husband, which was pretty special.
Favourite walk/swim/ride/drive?
I love swimming and walking along the cliffs at Kimmeridge in Dorset.
Best meal abroad?
Fresh crayfish in the countryside just outside Stockholm.
Dream trip?
I'd like to go to Tibet and see Mount Everest from the opposite side. I'd also like to visit different parts of India.
Favourite city?
Venice knocked me sideways. I'd love to go back. I also fell in love with Cochin.
Where next?
I'd love to go to Peru. I'm thinking of going on a trek to Machu Picchu for the Unicorn Theatre for Children.
The above "Independent" interview can also be accessed online here.