John Gregson. IMDB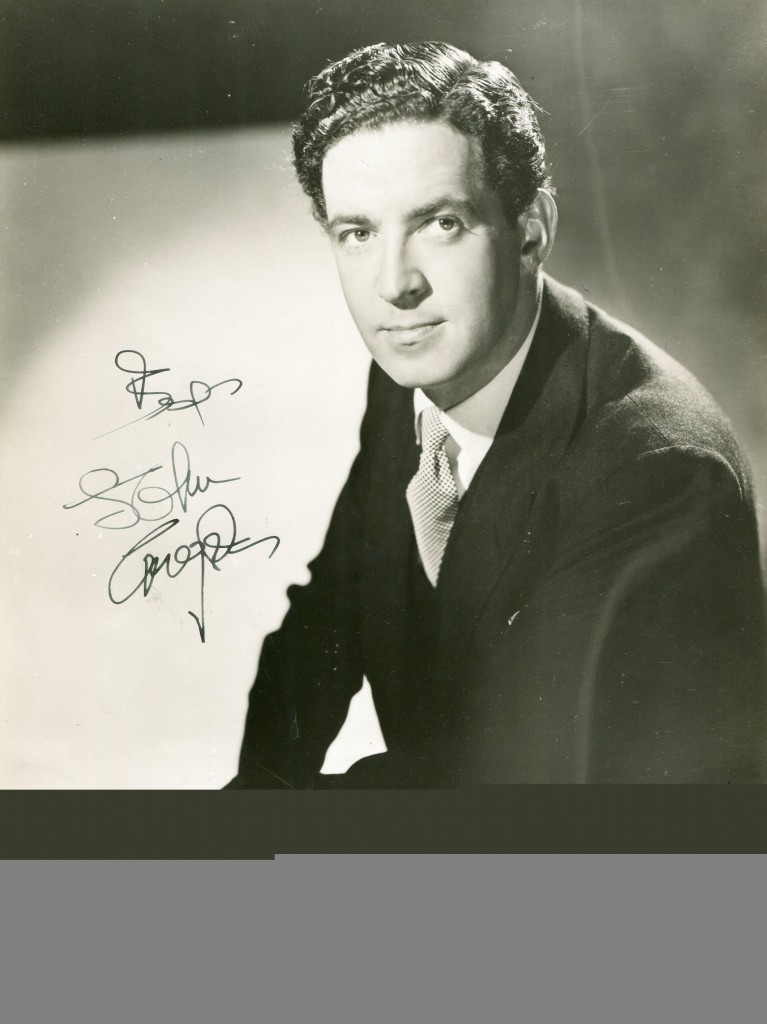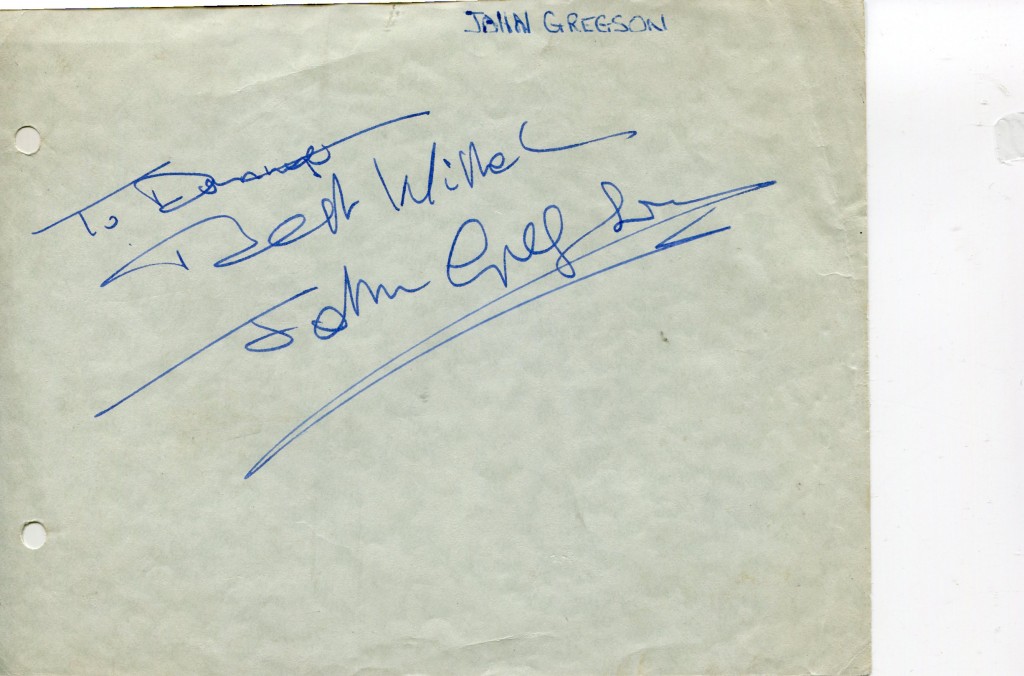 John Gregson was one of the most popular actors in British cinema in the 1950's. He was born in Liverpool in 1919. His first film was "London Belongs to Me" in 1948. His best known 1950's films include "Treasure Island" in 1950, "The Lavender Hill Mob", "The Holly and the Ivy", "Genevieve", "The Titfield Thunderbolt" and "Jacqueline", "Rooney". His leading role status waned in the 1960's although he starred in a very popular television series "Gideon's Day". He continued his career on television and would have developed into a popular character actor but sadly died of a heaart attack at the age of 55 leaving a widow and six children.
IMDB entry:
A former telephone engineer who dabbled in amateur dramatics, John Gregson served aboard a minesweeper with the Royal Navy during World War II. After demobilisation, he joined the Liverpool Old Vic, making his stage debut in 'The Knight of the Burning Pestle'. Freshly married, he moved to London and acted alongside Robert Donat andMargaret Leighton in 'A Sleeping Clergyman' at the West End Criterion Theatre in 1947. During the same period, he was also cast in his first movie, the romantic period melodrama Saraband (1948), though his scenes ended up being cut. Undeterred, Gregson established himself as a popular favorite in subsequent Ealing comedies and later as a long term contractee with the Rank Organisation.
His screen personae tended to be men of integrity: regular guys who don't necessarily finish on top, introspective, somewhat diffident, and often troubled.
His most fondly remembered role was that of vintage car enthusiast Alan McKim, in the idiosyncratic (and typically British) comedy Genevieve(1953). Ironically, while he is featured in almost every scene behind the wheel, Gregson couldn't drive a car when filming began – and proved to be a slow learner.
For the remainder of the decade,he became somewhat typecast in traditional 'stiff upper lip' military roles.
As film opportunities began to diminish, he turned more and more towards television, enjoying his greatest popularity as titular star of the police drama series Gideon C.I.D. (1964).
Until his untimely death at the age of 55, Gregson alternated television work with acting on stage, as well as doing voice-overs and appearing in commercials for Hamlet cigars.
– IMDb Mini Biography By: I.S.MowisJohn Gregson was educated at St Francis Xavier School in Liverpool. He had a successful film and television career.
He played Commander Gideon of Gideon C.I.D. (1964) ) on television. He died from a heart attack aged 55 in January 1975, just one day before John Slater (Sergeant Stone of Z Cars (1962)). He left a widow and six children.