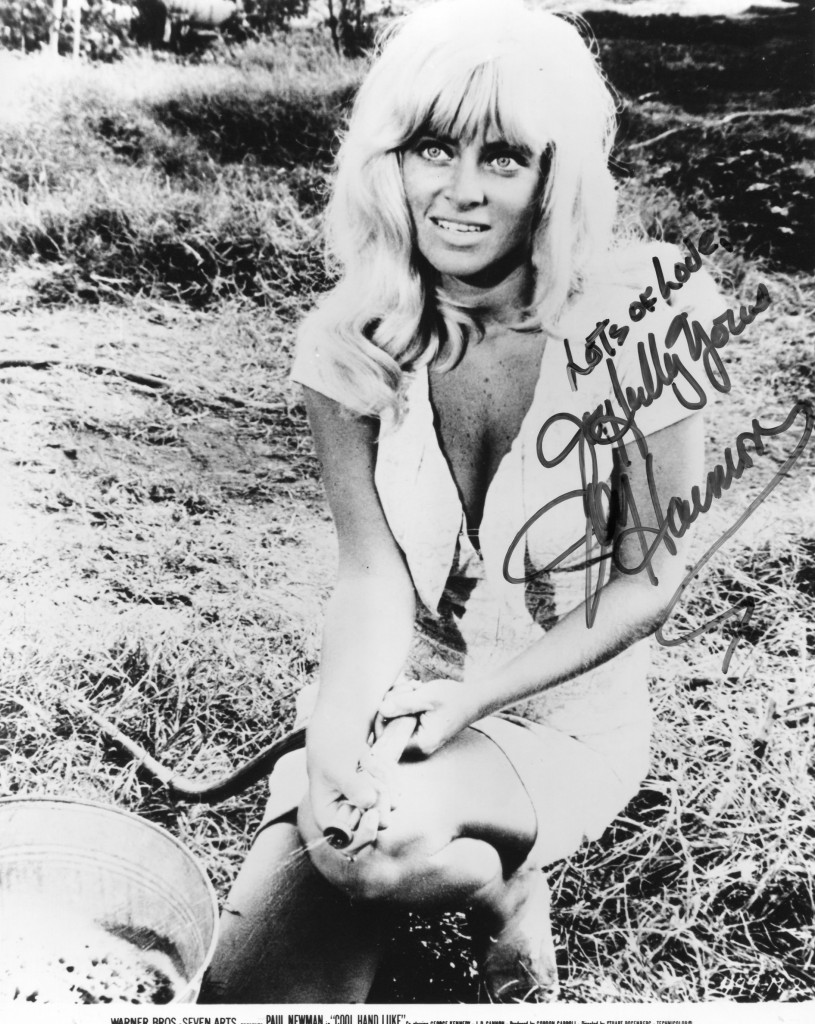 Joy Harmon was born in 1940 in Flushing, New York. In the 1960;s she was featured in some interesing Hollywood movies such as 1965's "The Love One" and "Cool Hand Luke" with Paul Newman.
IMDB entry:
Born in Flushing, New York, the impressively endowed Patty Jo Harmon was discovered as a guest on You Bet Your Life (1950) by Groucho Marx and later was invited to work with him on Tell It to Groucho (1962). The TV exposure parlayed into roles in such obscure films as Village of the Giants (1965) and more famous fare like Cool Hand Luke(1967), but she was used mostly for eye candy. With only a handful of television appearances to her name, she made a bigger career as a pin-up girl during the late 1960s and early 1970s, but she ultimately retired from acting to get married and start a family. Baking has always been a favorite pastime and she since started Aunt Joy's Cakes. She first started sharing her treats while working at Disney Studios and runs a wholesale bakery based in Burbank, California.
– IMDb Mini Biography By: William Uchtman <aesgaard41@hotmail.com> (qv's & corrections by A. Nonymous)
The above IMDB entry can also be accessed online here.