Kim Novak
"For a brief period Kim Novak looked like being one of the cinema's godesses. At the beginning of 1955 she was virtually unknown. By the end of the following year, she was second only to Marilyn Monroe as the biggest female draw in pictures. You could hardly move without being confronted by pictures of her or articles in the press. (like Grace Kelly a while earlier). 'Time' magazine profiled her. Director Richard Quine was only one to analyse her appeal ' she had, he said, the proverbial quality of the lady in the parlor and the goddess in the bedroom. Kim has a ladylike quality, but it goes a step further. She had a combination of that with sex appeal and a childlike quality'. She was beautiful, not unlike a Botticelli woman with a haunding quality reminiscent of the young Dietrich. She was the sort of girl that Hollywood dreamed". – David Shipman – "The Great Movie Stars – The International Years" (1972)
Kim Novak was one of the loveliest actress in Hollywood movies of the 1950's. She retired early in the last 1960's for a life of rural domesticity in Northern California. She gave luminous performances in "Picnic", "The Eddy DuchinStory" and of course Hitchcock's master pievce "Vertigo" with James Stewart in 1958, which was just voted the best film ever by an international panel of cinema critics beating out for the first time ever, Orson Welles's masterpiece of 1941, "Citizen Kane".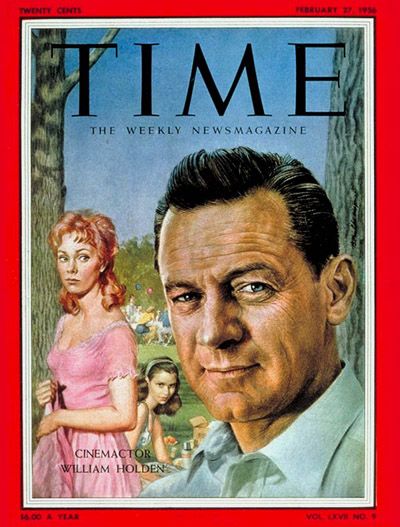 TCM Overview:
A rare combination of icy aloofness and earthy sensuality helped to make actress Kim Novak one of the top box office stars in Hollywood during the 1950s and early 1960s. The former model was originally envisioned as a replacement for Marilyn Monroe by Columbia chief Harry Cohn, but Novak floundered in her early roles, which required her to provide eye candy and little else. Later films like "Picnic" (1955) and "The Man with the Golden Arm" (1955) gave her the chance to display her dramatic and even vulnerable sides, but it was Alfred Hitchcock who provided her with an enduring showcase as the object of James Stewart's affections in "Vertigo" (1958). Sadly, her career began to fade just as it had reached its peak – by the '60s, she was floundering in lukewarm comedies and melodramas, which precipitated a hiatus from acting at the end of the decade. Novak made occasional returns to film in the 1970s and 1980s; none of which could match the intoxicating spell she cast on moviegoers during her heyday three decades prior. Her absence from the public eye only increased the allure of her legend, and preserved her status as one of postwar Hollywood's most mysterious and appealing actresses.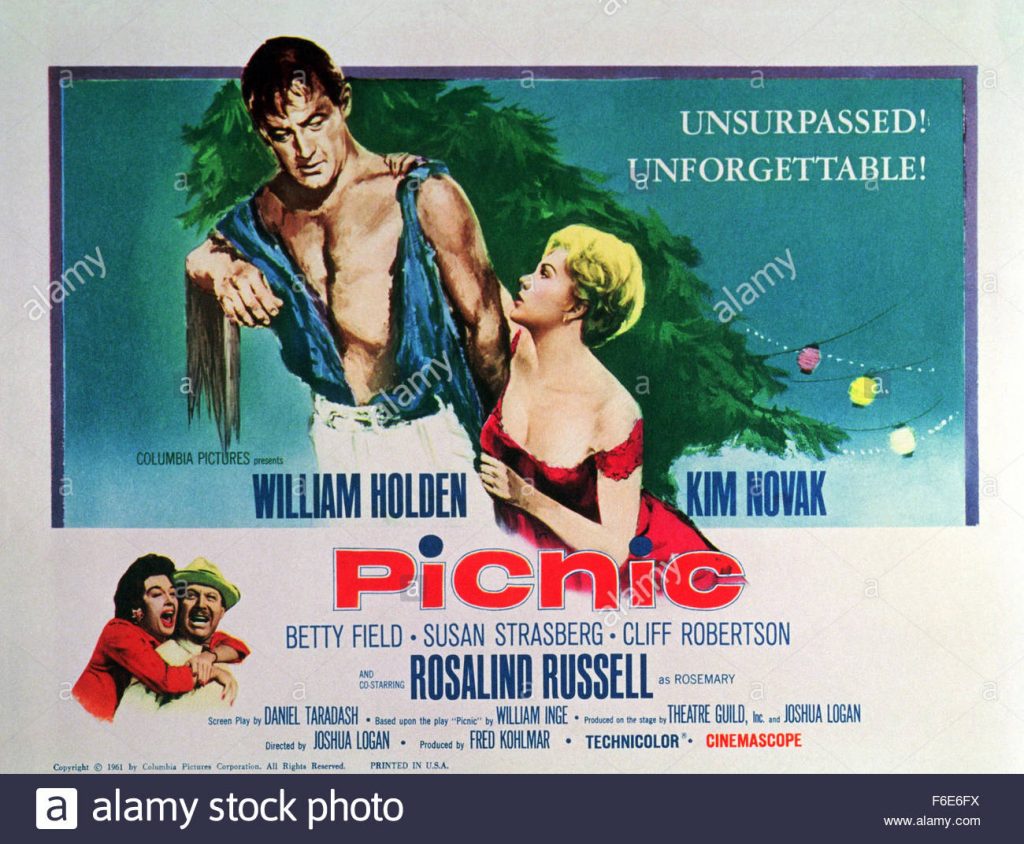 Born Marilyn Pauline Novak on Feb. 13, 1933, she was one of two daughters born to her Czech parents in Chicago, IL. She began her career in front of the cameras as a teenaged model for a local department store, eventually touring the country as "Miss Deepfreeze" for a refrigerator company. The job took her to Los Angeles, where she landed an uncredited cameo in the 3-D Jane Russell feature "The French Line" (1954) for RKO. Novak's shapely figure and cool demeanor caught the eye of Columbia talent director Max Arnow, who brought her to the attention of studio chief Harry Cohn. Novak was signed to a long-term contract and molded as a bombshell in the fashion of Marilyn Monroe, whose popularity was on the wane, thanks to her chronic health and personality issues.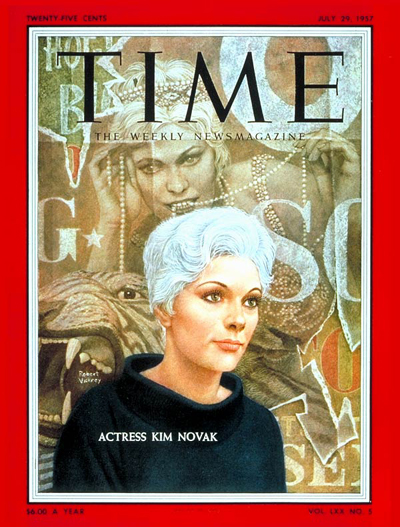 According to Novak, Cohn informed her in decidedly offensive terms that she was to change her name – Kit Marlowe was the original suggestion, but both parties eventually agreed on Kim Novak – and lose weight. She was also required to take acting lessons, for which she was to pay out of her own pocket.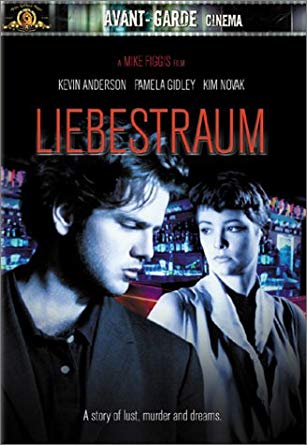 Novak captured the attention of critics and audiences alike with her first role, a femme fatale in the noirish "Pushover" (1953) with Fred MacMurray. Her appeal spiked even further after her turn as a Monroeesque starlet in "Phfft!" (1954), a gentle sex comedy with Jack Lemmon and Judy Holliday. She broke from the sexbomb mold with her next picture, a screen adaptation of William Inge's Pulitzer Prize-winning "Picnic"(1955), which cast her as a small town innocent who runs afoul of William Holden's broken-down ex-football star. The film earned her a nomination from the BAFTA Film Awards. She continued to prove her dramatic skills as a sympathetic neighbor to Frank Sinatra's drug addict in "The Man with the Golden Arm" (1956) and opposite Tyrone Power in "The Eddy Duchin Story" (1957). But Columbia viewed Novak as a star rather than an actress, and continued to place her in lightweight material like "The Jeanne Eagles Story" (1957) and the musical "Pal Joey" (1957) in which she tried to out-sex the studio's aging Love Goddess, Rita Hayworth.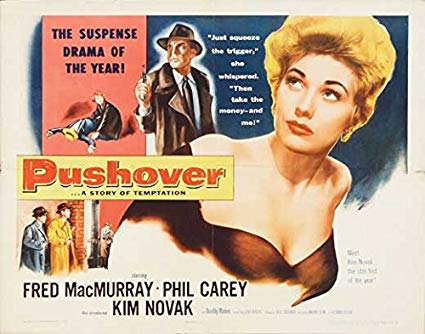 Despite the undermining of her burgeoning talent, the studio helped to place her in the Top 10 box office attractions of the late 1950s. Her popularity was underscored by her regular appearance in the tabloids of the day, which linked her to a variety of leading men, including Sinatra, Sammy Davis, Jr. – a scandal at the time, given he was an African-American – and Cary Grant. One of her suitors, Ramfis Trujillo, whose father was Dominican dictator Rafael Trujillo, even made her the subject of debate on the floor of the United States Congress after she received the gift of a sports car from him.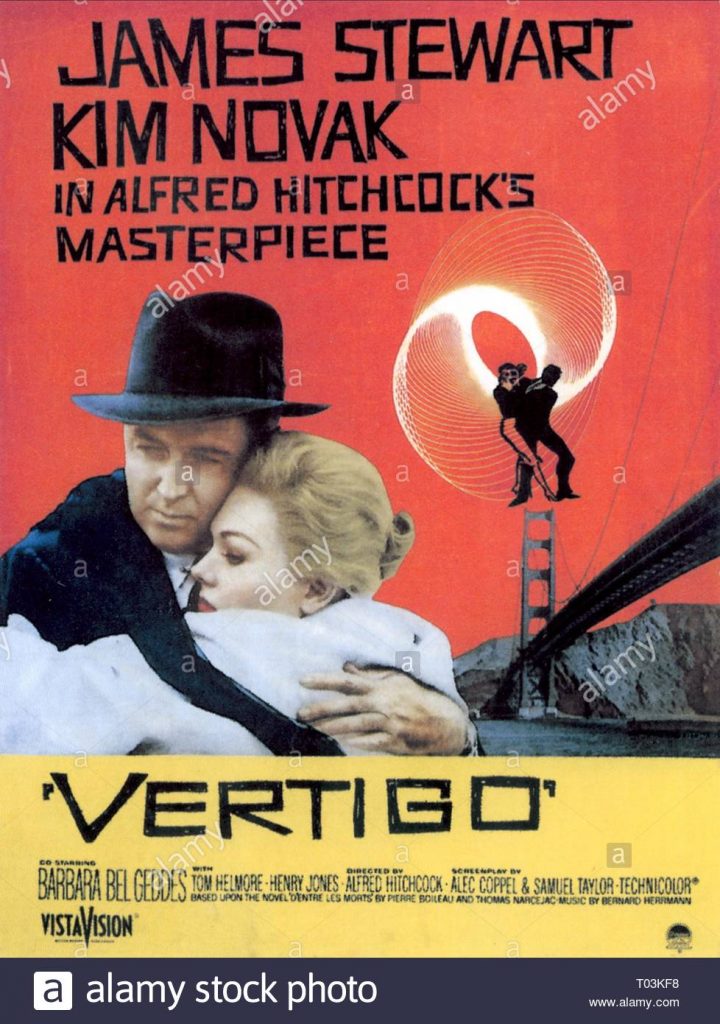 After Vera Miles was forced to bow out of Alfred Hitchcock's "Vertigo" (1958) due to her pregnancy, the acclaimed suspense director cast Novak in the dual role of the blonde and mysterious Madeleine Elster and her bookish brunette double, Judy Barton; both of whom become obsessions for private detective James Stewart. Hitchcock made excellent use of Novak's seductive qualities, as well as her own internal conflict over her image and its manipulation by others. The result was one of the director's finest and most enduring efforts, as well as the best role of Novak's film career. Sadly, it would also prove to be the last time she would receive such a standout role on screen.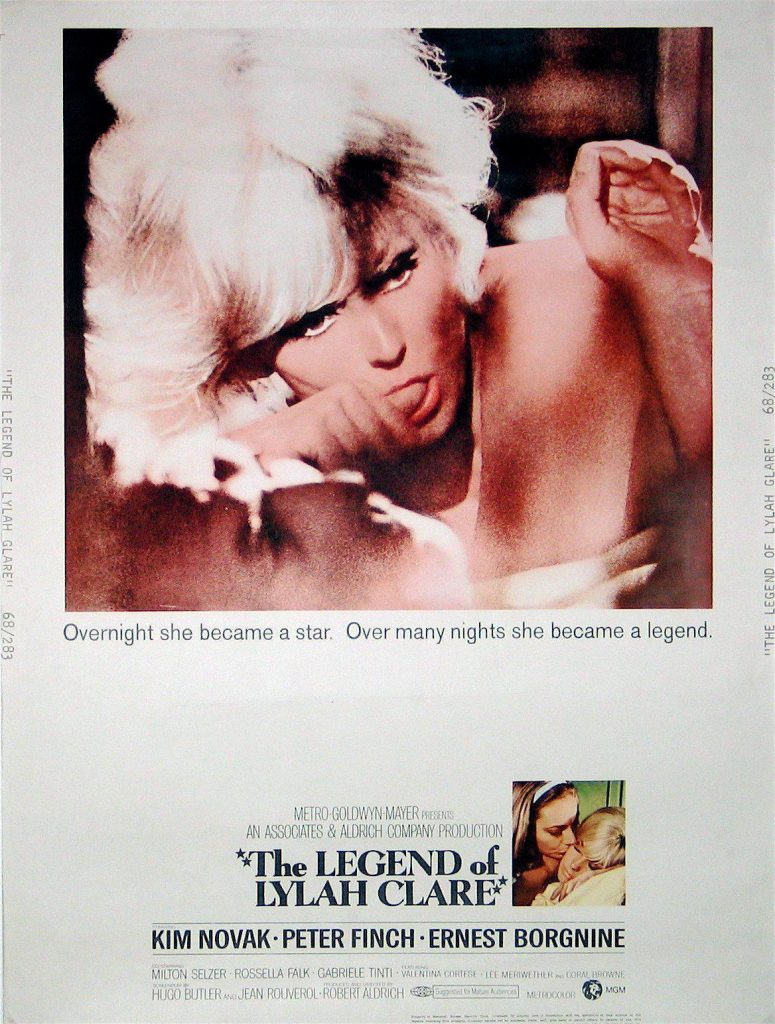 She reunited with Stewart and Lemmon that same year for a film version of the popular play "Bell, Book and Candle" (1958), but the results were flat and Novak's comedic skills seemed woefully inadequate. Subsequent efforts followed the same downward path; "Strangers When We Meet" (1960) was a sudsy drama about neighborhood affairs, while "The Notorious Landlady" (1962) and "Boys' Night Out" (1962) emphasized her physical charms over her acting abilities. Novak's appearances in these mediocre projects were made all the more baffling by the list of films she rejected – among them were "Breakfast at Tiffany's" (1961), "The Hustler" (1961) and "Days of Wine and Roses" (1962). A 1964 remake of "Of Human Bondage" resulted in critical brickbats, and Billy Wilder's "Kiss Me, Stupid" (1964) was overwhelmed by the wave of outrage from religious and moral groups over its casual attitude towards sex. The film later earned a cult following among devotees of the director and Novak.
Novak ended her long reign at the box office with "The Amorous Adventures of Moll Flanders" (1965), an underwhelming adaptation of the Daniel Defoe novel. Like "Kiss Me, Stupid," it tanked with ticket buyers, though Novak gained a husband in her co-star, English theater actor, Richard Johnson. The couple was married less than a year. She soon turned her back on moviemaking for three years, only to return for another miserable flop, Richard Aldrich's morbid camp drama "The Legend of Lylah Clare" (1968). Its failure drove her back into retirement, though there were occasional forays into TV-movies like the effective "Satan's Triangle" (1975). There were sporadic film appearances during the decade as well, though few would consider the British horror anthology "Tales That Witness Madness" (1973) or "The White Buffalo" (1979), which pitted Charles Bronson against a bison the size of a steam liner, as worthwhile additions to Novak's credits.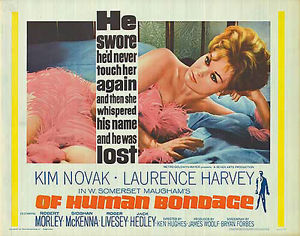 Novak began the 1980s with appearances in David Hemmings' "Just a Gigolo" (1980), which marked the return of Marlene Dietrich to motion pictures, and the Agatha Christie mystery "The Mirror Crack'd," which cast her and Elizabeth Taylor as – appropriately enough – fading movie queens. From 1986 to 1987, she enjoyed a recurring role on the primetime soap opera "Falcon Crest" (CBS, 1981-1990) as a shady lady on the run from European criminals who poses as the stepdaughter of wealthy industrialist Peter Stavros (Cesar Romero). The show's producers paid tribute to Novak's Hollywood legacy by naming her character after her original nom du screen, Kit Marlowe. She also appeared in the pilot for NBC's revival of "Alfred Hitchcock Presents" (NBC/USA, 1985-89) opposite John Huston in an unsettling remake of "The Man from the South," a memorable episode from the original series (CBS/NBC, 1955-1965).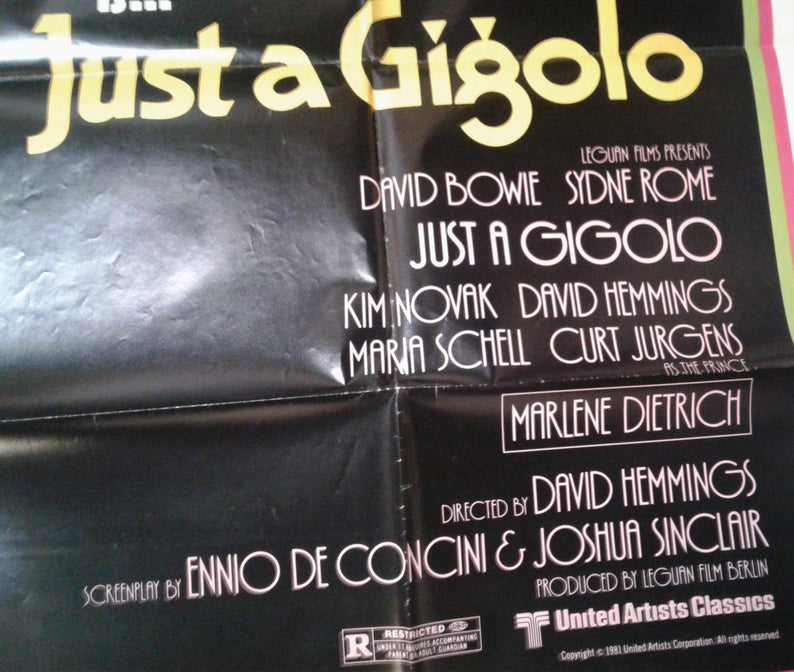 Novak's final screen appearance came in 1991 with "Liebestraum," a thriller by Mike Figgis about a young man who discovers unpleasant truths about his family after returning home to visit his estranged mother (Novak). The experience was reportedly a difficult one, due to clashes between Novak and Figgis over how to play the role, and she effectively quashed any further comebacks by retiring to her home in Oregon to raise horses and llamas. Sadly, Novak lost the residence and many valuable mementos in a fire in 2000. The actress was the subject of numerous tributes in the late 1990s and early 2000s; the theatrical revival of a restored version of "Vertigo" sparked interest in her career, while the Berlin Film Festival and Eastman Kodak gave her lifetime achievement awards in 1997 and 2000, respectively. In 2010, fans were saddened to hear the 77-year-old actress had been diagnosed with breast cancer, but were heartened to hear it was caught in its early stages and that the actress was expected to make a full recovery. The above TCM overview can also be accessed online here.