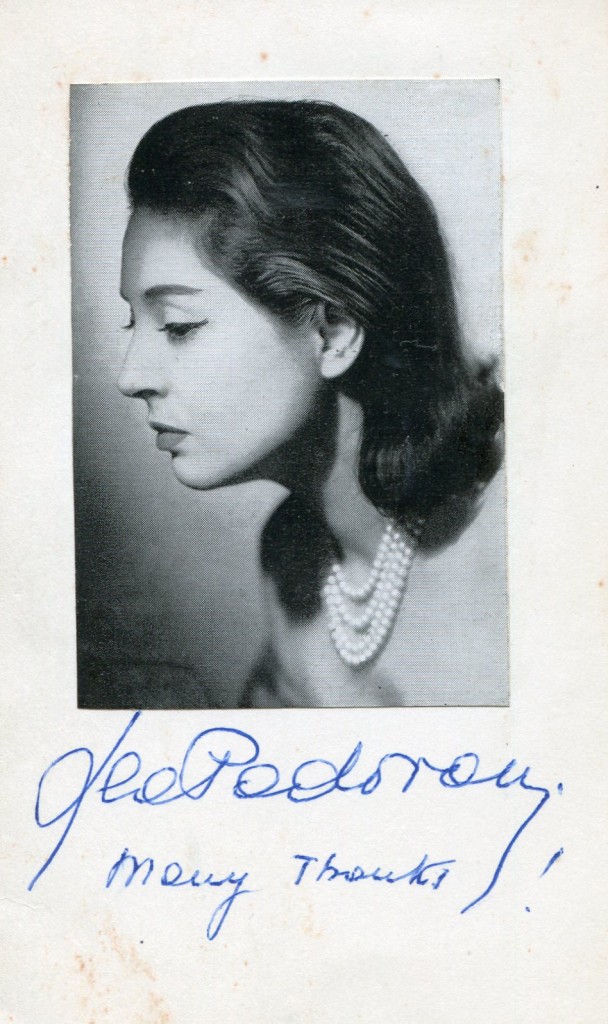 Leas Padovani was born in 1920 in Montaldo di Castro in Italy. She made her film debut in 1949 in "Give Us tis Day". Her other movies include "The Reluctant Saint" in 1962 with Maximillian Schell. She died in 1991 in Rome.
IMDB entry:
Lea Padovani was born on July 28, 1920 in Montalto di Castro, Lazio, Italy. She was an actress, known for Un uomo a metà (1966), Give Us This Day (1949) and Scandal in Sorrento (1955). She died on June 23, 1991 in Rome, Lazio. Orson Welles originally cast Lea as Desdemona in his 1952 film production of Othello back in 1948. After Welles began the filming in Venice, producer Montatori Scalera informed Welles that he wanted to make Verdi's opera, not the Shakespearean play, so the money ran out and the movie was shelved. By the time the movie was made years later Lea had been replaced by Suzanne Cloutier. Sultry Italian leading lady of post-WWII continental filming. In the late 1940s, she was briefly engaged to Orson Welles – who was extremely uncomplimentary about her decades later in the biography of him written by Barbara Leaming. Graduated in 1944 from the L'Accademia d'arte Drammatica in Rome.
The above IMDB entry can also be accessed online
here.