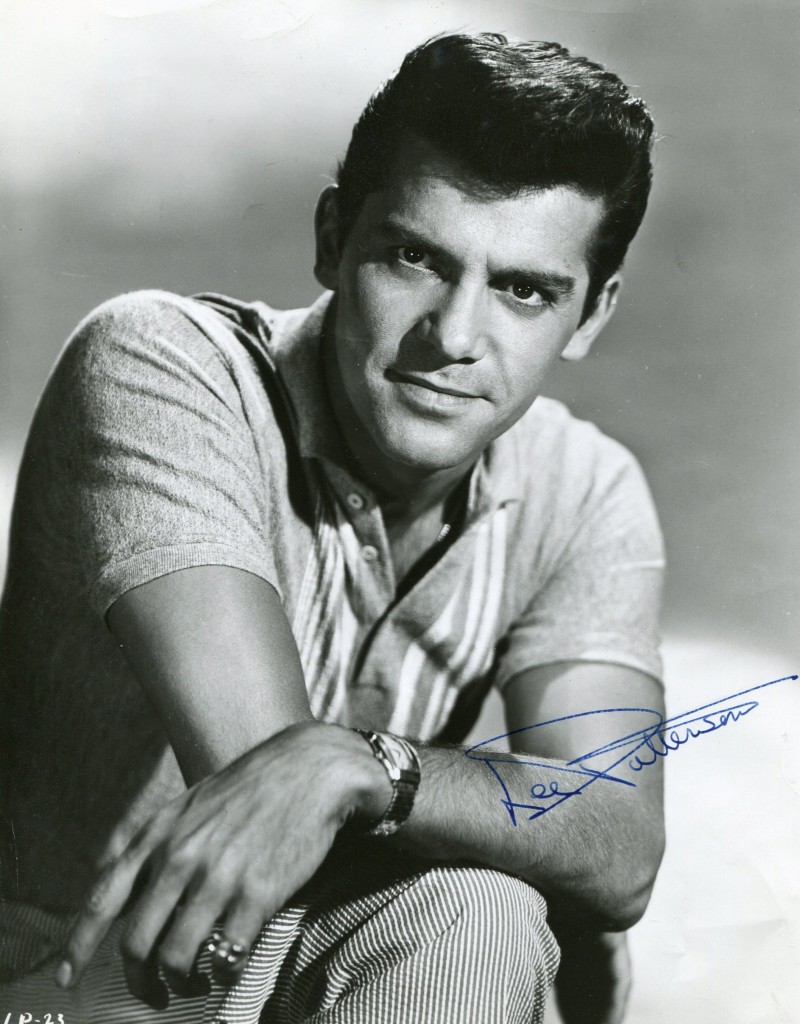 Lee Patterson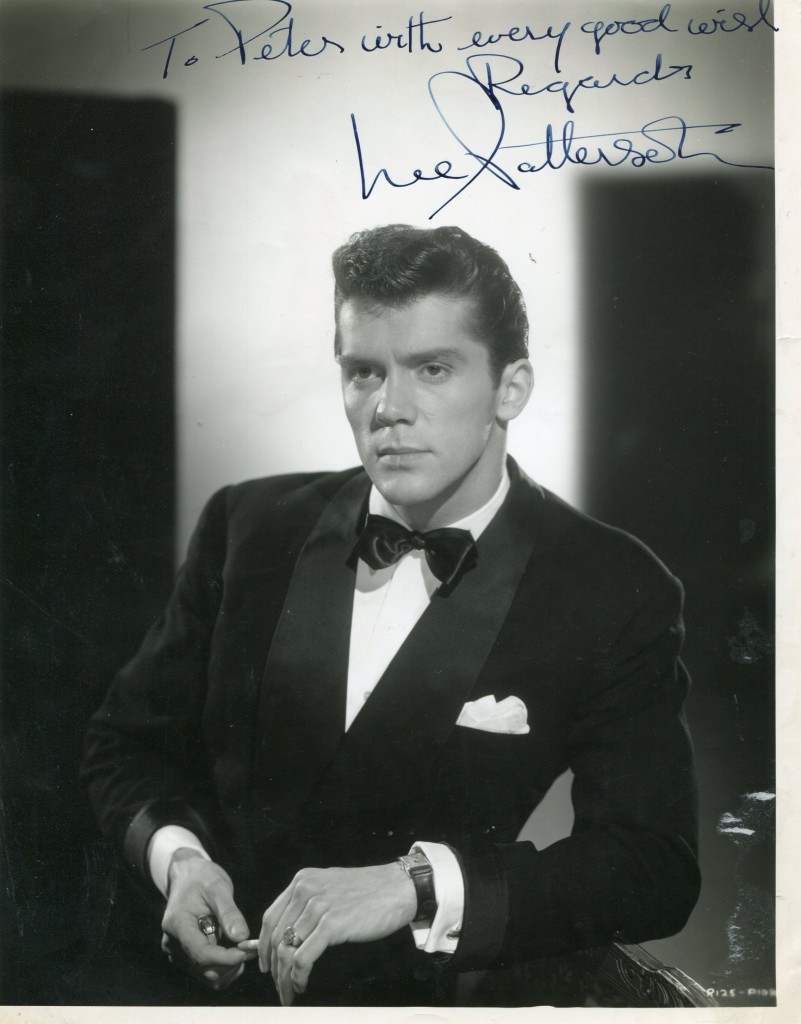 Lee Patterson was born in Vancouver, Canada in 1929. He came to Britain and in the 1950's was featured in many B movies usually as an American gangster,
Towards the end of the decade he went to Hollywood and he was featured in the television series "Surfside Six" with Troy Donahue and Van Williams.
He was also a guest on other television shows such as "Magnum PI". He died in 2007.
Gary Brumburgh's entry:
Manly actor Lee Patterson will always be remembered by American audiences as the hunky detective alongside equally hunky detectives Van Williams and Troy Donahue onSurfside 6 (1960) from the early 1960s. But, prior to that, he had a solid second-string career in British films playing Americanized parts.
Born in British Columbia, he went to a college in Ontario before crossing the ocean and settling in England.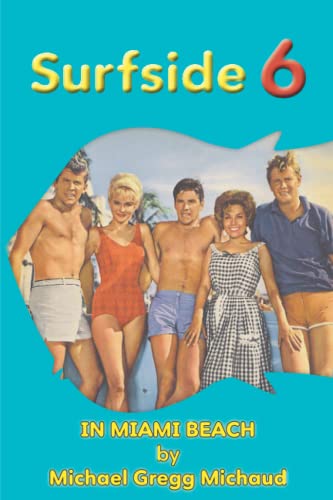 A former stage manager and theatre publicist in his salad days, he was a rock-solid presence in such "B" films as Terror Street (1953) (aka Terror Street),The Good Die Young (1954), Reach for the Sky (1956), The Mailbag Robbery (1957) (aka The Mailbag Robbery) and Jack the Ripper (1959)
. The monumental success of the private eye series 77 Sunset Strip (1958) and the hair-combing Edd Byrnes "Kookie" craze instigated a number of imitations with Surfside 6 (1960) being just one of them.
It lasted a rather short two seasons but it did establish Lee here in America. As good looking as the exotic locales behind him on the show, his own good looks carried him much further, going on to star in a number of guest spots and earning a slew of soap opera roles along the way, most notably on One Life to Live (1968) as Erika Slezak's one-time husband. He grew into a reliable character actor and was also seen on the stage in later years.
Out of the limelight for quite some time, Lee remained quite private, and his death on Valentine's Day in 2007 at a Galveston Island, Texas hospital of congestive heart failure (complicated by lung cancer and emphysema) was not reported until nearly a year later.
A sizable portion of his estate went to charitable organizations such as the St. Jude Children's Research Hospital, which was founded by his good friend Danny Thomas.
– IMDb Mini Biography By: Gary Brumburgh / gr-home@pacbell.net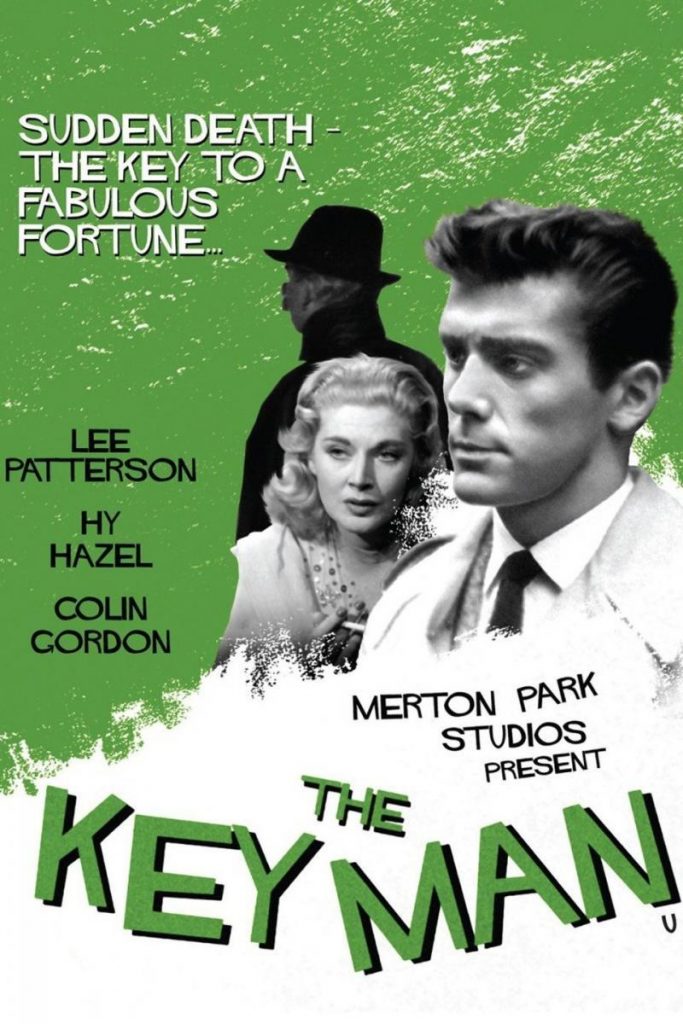 Brian McFarlane in his excellent"Encyclopedia of British Film" quotes on Lee Patterson:
"Former publicist, based in England for most of the 50s and busy in British films between 1956 and 1960. With his dark, Brylcreemed hair, he looked more like a 50s rock'n'roller than other 'B' film stars od the period, providing producers with a young, virile image and a North American accent, without the expense of importing a US star.
He combined small roles in first features, making his debut in "Malta Story(1953), with starring in 'B' films from 1954 onwards, often in roles that were both tough and sympathetic, as in "Soho Incident" in 1956.
He soon became particularly associated with Anglo-Amalgamated crime thrillers. Since the 1960s he was based in the US, appearing in supporting roles in films and on tlevision."
To view article on Lee Patterson, please click here.