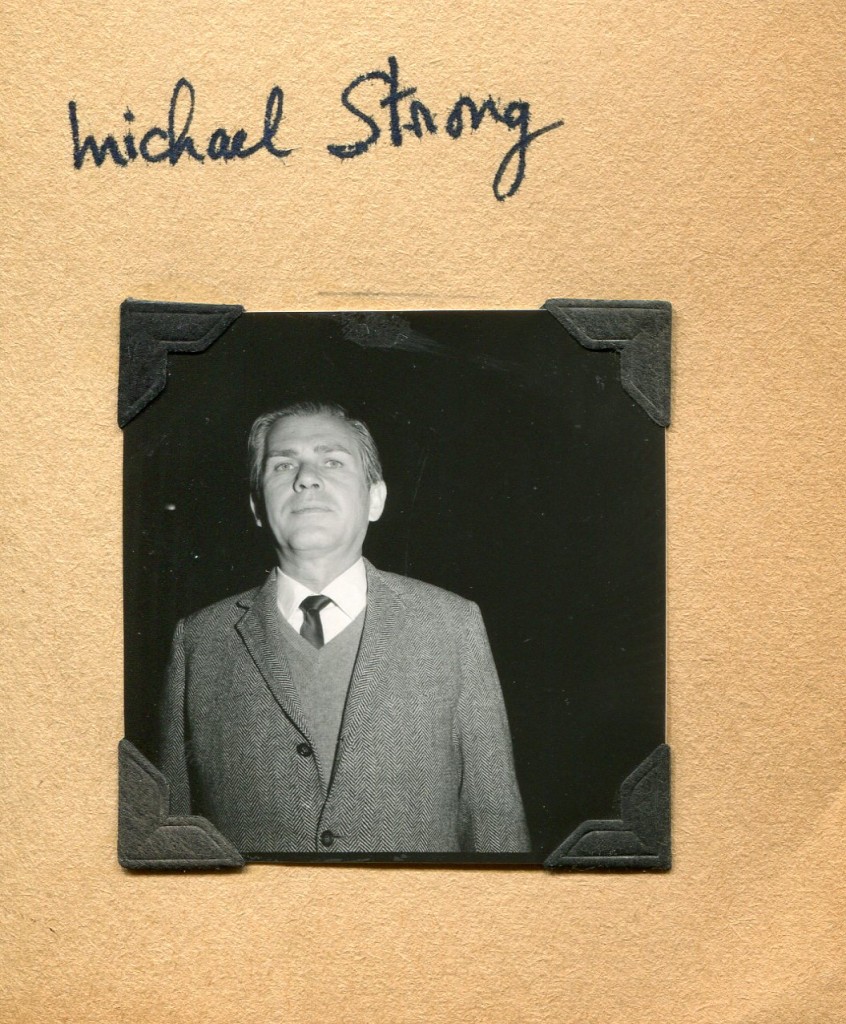 Michael Strong was born in 1918 in New York. He was featured in "Point Blank" in 1967 and "Patton" amongst others. He died in 1980.
IMDB entry:
While never one of the big names on screen, Michael Strong was one of those excellent method actors who were often compelling to watch. Unsurprisingly, many of Michael's screen characters were typical New Yorkers, whether they be cops or thugs, and he imbued them with an edgy 'in-your-face' intensity that was all his own. He was already an established stage actor, both on and off-Broadway, with an extensive resume to his name long before transferring his talents to the screen. A graduate of the Actor's Studio, he was also part of the original crew of the Lincoln Center Repertory Company, performing in key plays by Arthur Miller, S.N. Behrman and Eugene O'Neill. Usually assigned to playing military types or proletarian firebrands, Michael eventually came to note as a young burglar in "Detective Story", written and staged on Broadway by Sidney Kingsley in 1949. Director William Wyler subsequently brought him to Hollywood to recreate his role for the 1951 motion picture.
A couple of other good roles Michael later enacted for the big screen were his smarmy used-car salesman Stegman in the thriller Point Blank (1967) and Brigadier General Hobart Carver in the Oscar-winning war drama Patton (1970). For the most part, however, television became Michael's most prolific medium. His furtive looks and nervous demeanor often suggested that his characters had something to hide – and most of them did, particularly those Eastern bloc spy types with names like Malkov and Petrovich. He was at home in just about every major police series of the period, equally adept at NYPD sergeants and contract assassins. Fans of Star Trek (1966) will also remember Michael as the unhinged Dr. Roger Korby who had his consciousness transferred into an android body in the episode "What Are Little Girls Made Of?". As tough as some of his characters, Michael continued to act right up until the end.
– IMDb Mini Biography By: I.S.Mowis
The above IMDB entry can also be accessed online here.