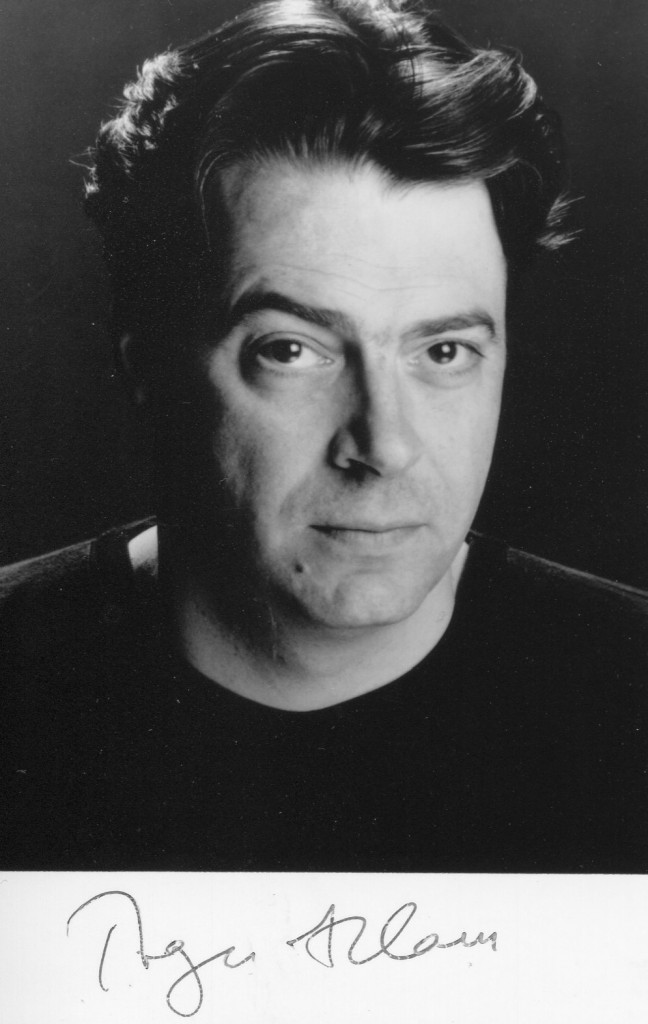 Roger Allam was born in 1953 in London. His film debut was in "Wilt" in 1990. He was particulasrily effective in "The Wind that Shakes the Barley". Currently to be seen in the popular detective series "Endeavour".
"Guardian" interview by Laura Barnett in 2014:
What first drew you to acting?
I went to this very odd school, Christ's Hospital – like Eton for poor boys. I remember seeing a school production of The Birthday Party and finding its environment strangely menacing and hostile, rather like school. Then I saw Rosencrantz and Guildenstern are Dead at the Old Vic, and found it adult and thrilling. That's what really caught me.
What was your big breakthrough?
I don't think I've ever had one.
You've had parts in musicals, TV and film. Should an actor always be open to new things?
Yes. There's a particularly British way of going about things that I rather like, which is very different to the American way. It comes out of the amateur rep tradition of actors thinking: "Well, I'm only 26, but I'll put on a beard and have a go at King Lear."
Which of your roles has been most challenging?
Macbeth. I've done it twice: the last time at Stratford, in a production that wasn't very well received. It was a challenge just to keep going. Playingthe drag queen Albert in La Cage Aux Folles presented another difficulty: I had to ask my beloved to help me shave my entire body once a week with a beard trimmer.
Which artists do you most admire?
Lucian Freud. At the last exhibition of his paintings, I was overwhelmed by the strange, obsessive intensity of his gaze. The fact that he could give his whole life up to art, whether he was rich or poor, seemed extraordinary. By comparison, it made me feel like I hadn't been remotely serious.
What's the biggest myth about acting?
That you have to be in character all the time. For me, acting is like a pool you dive into. If you're lucky, you find what you need, then get out again.
Complete this sentence: At heart, I'm just a frustrated …
Fred Astaire.
What's the worst thing anyone ever said about you?
I haven't the faintest idea. I've had some bad reviews, but not as bad as the things I could imagine for myself.
What's the greatest threat to the arts today?
That sponsorship is becoming overwhelmingly the way things are done. When the National Theatre was built, it was a public building. If you wander round that building now, there are bits hived off for people who pay more money. That's happening across the arts.
Is there anything about your career you regret?
Loads, but I can't possibly tell you.
How would you like to be remembered?
As a good actor.
Born: London, 1953
Career: Best known for his stage workat the RSC and National Theatre, and the original LondonLes Misérables. Film and TV includes Tamara Drewe, Game of Thrones. The Thick of It and Endeavour.
High point: "So many. Playing Falstaff above all."
Low point: "I've done plenty of shit just to earn a bit of cash – the people I most admire, Paul Scofield and Mark Rylance, have always done what they've wanted to do."
The above "Guardian" interview can also be accessed online here.