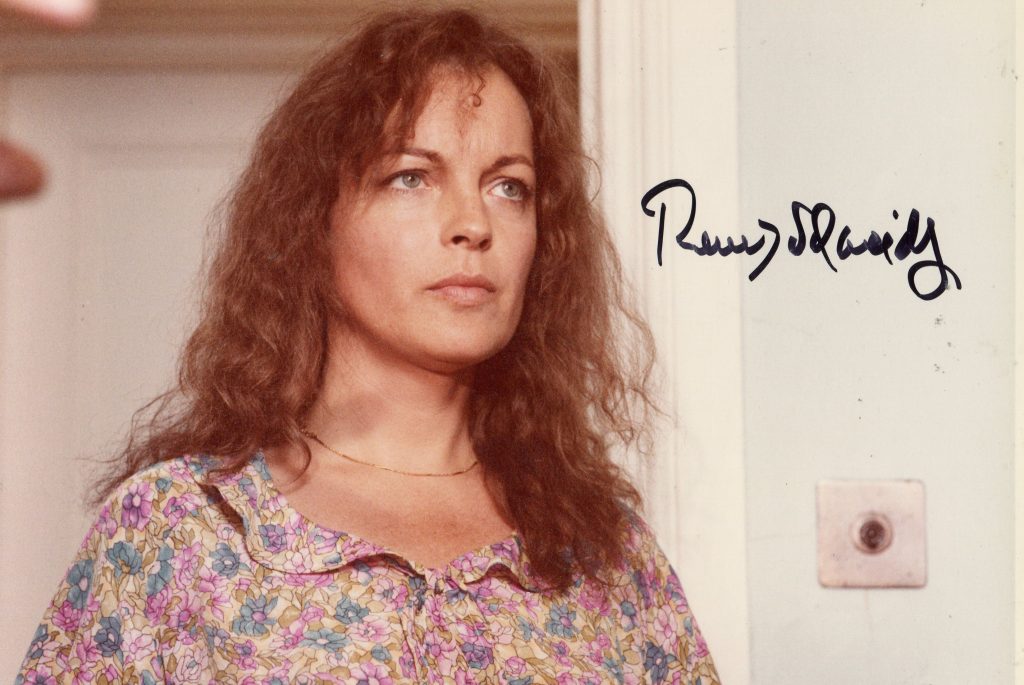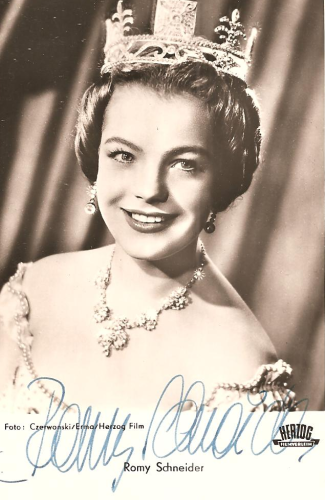 Romy Schneider Guardian tribute
Romy Schneider Was an Austrian actress who scored a major success in the late 1950's with her lead performances in the "Sissi" trilogy. Her mother was the actress Magda Schneider. She went on to make many films in Germany and France over the next few years. In 1963 she went to Hollywood to make the film "Good Neighbour Sam". In 1973 she made the fim "Ludwig" for Luciano Viscounti. Over the next few years she matured into an exceptional actress. Tragically she died in 1982 shortly after the sad death of her 14 years old son in an accident.
A Filmblog article from "The Guardian" by Kate Connolly on Romy Schneider entitled "The Rehabilitation of Romy Schneider":
The death of one of the German-speaking world's best-known female actors could hardly have been more prosaic. Romy Schneider was found by her partner Laurent Petin, in their Paris apartment, sitting lifelessly at her desk. Slumped over the arm of her chair, an empty bottle of red wine in front of her, she had started to write a letter to a women's magazine to cancel an interview. Her words broke off mid-sentence, the result of a heart attack, probably induced by a cocktail of drugs and alcohol. It was May 1982 and Schneider was just 43.
It is a scene which will be re-enacted in two film versions of the actor's life due out next year, one called Romy, starring Jessica Schwarz for SWR, an affiliate of German broadcaster ARD, the other, Warner Bros' A Woman Like Romy, starring German soap star Yvonne Catterfeld.
Variety magazine has described the Austrian Schneider as "a magnet for film-makers". But it was not ever so. Germany is celebrating what would have been her 70th birthday this week and the commemorations, marked by the usual coffee table books, DVD re-releases and film posters, stand in stark contrast to the way the German-speaking world used to perceive her. She was viewed as something of a traitor for turning her back on Germany.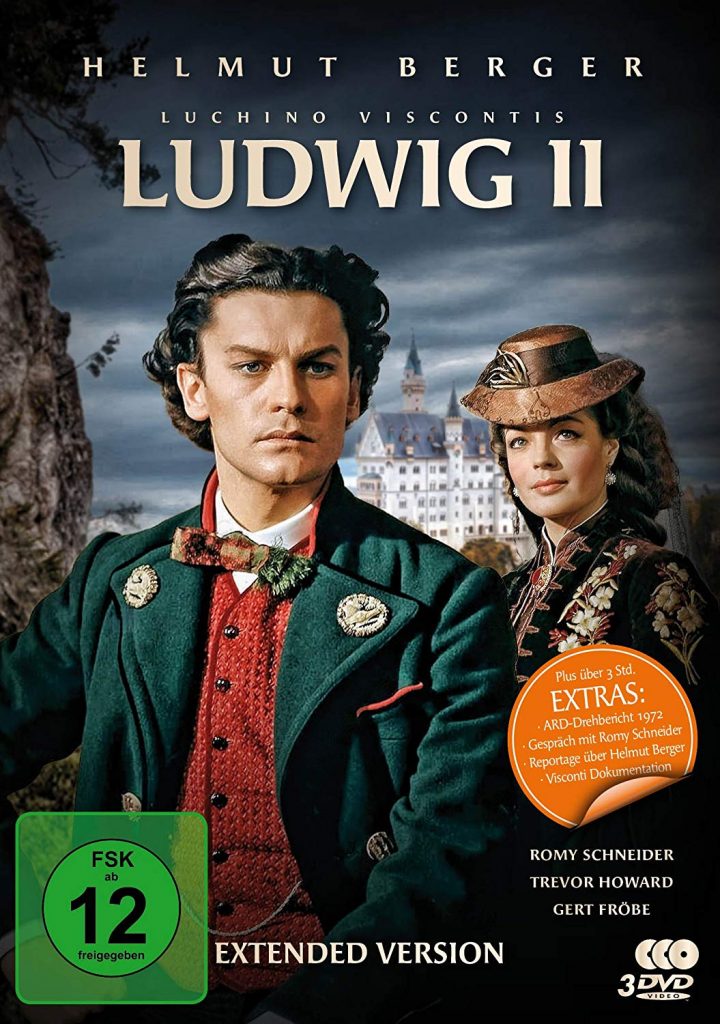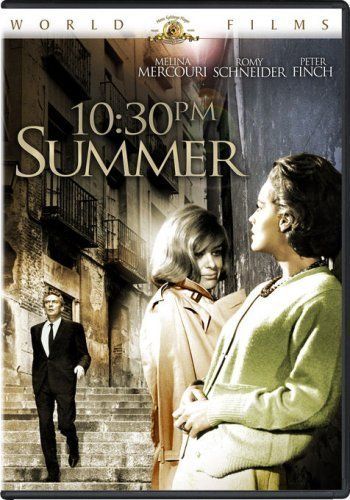 Unlike Dietrich or Hedy Lamarr, who both shunned Nazi Germany and were never fully forgiven for doing so, the younger Schneider's "crime", like many German stars before and since, was simply that she chose to make her fortune in the tougher but more lucrative film studios of Paris and Hollywood, where of course the most beautiful lovers also resided, rather than in the Germany of the economic miracle era.
The height of Schneider's fame came with the hugely popular Sissi trilogy of the 1950s in which she played the 19th-century Bavarian princess who went on to became Empress of Austria. She later starred as a more mature Sissi once again in Luchino Visconti's 1972 film Ludwig about the life of King Ludwig II of Bavaria.
She once complained: "Sissi sticks to me just like oatmeal."
Indeed the Sissi roles somewhat overshadowed some of her other – arguably more memorable – film appearances, including Clive Donner's What's New Pussycat, Orson Welles' The Trial and Jacques Deray's The Swimming Pool, one of several films she made with her erstwhile lover Alain Delon.
Her early death certainly contributed to the mythical perception of her as the tortured woman of German film. After all her private tragedies certainly towered above the dramas in which she starred.
From the start her life was overshadowed by German history. She was born Rosemarie Albach in Vienna to her actor father, Wolf Albach-Retty, and her film-star mother, Magda Schneider. From their house they could see Hitler's holiday domicile, Obersalzberg, where the Fuhrer received them, later declaring Magda to be his favourite actress. Romy would later claim her mother and Hitler had had an affair. It is perhaps no accident that she went on to play many Nazi-persecuted Jews.
She met Delon in 1959 and lived with him for five years, until one day he left her. His farewell note read: "Gone to Mexico with Natalie." She slashed her wrists in response.
In 1966 she married the director Harry Meyen, a depressive due to the torture treatment he had received at the hands of the Gestapo as a "half-Jew". He later hanged himself.
Her second marriage to her secretary Daniel Biasini ended in a divorce battle in 1981. She had an operation to remove a tumour on her kidneys, and then in the same year her 14-year-old son David punctured his femoral artery when climbing an iron-spiked fence at his step-grandparents' home, and died.
"I'm just an unhappy 42-year-old woman and my name is Romy Schneider," she said in one of her last interviews.
It has taken years since her death for Germans to fall in love with her. Two years ago she was voted Germany's favourite actress by German broadcaster ZDF, and now, in time for her 70th, so many picture books and biographies have emerged that it seems her rehabilitation is almost complete. Next year the Filmmuseum on Potsdamer Platz will stage a glitzy Romy Schneider retrospective, complete with her costumes and jewellery.
It just goes to show that if you want to be loved, dying a young and tragic death helps no end. The Kate Connolly Film blog in "The Guardian" can also be accessed on-line here.