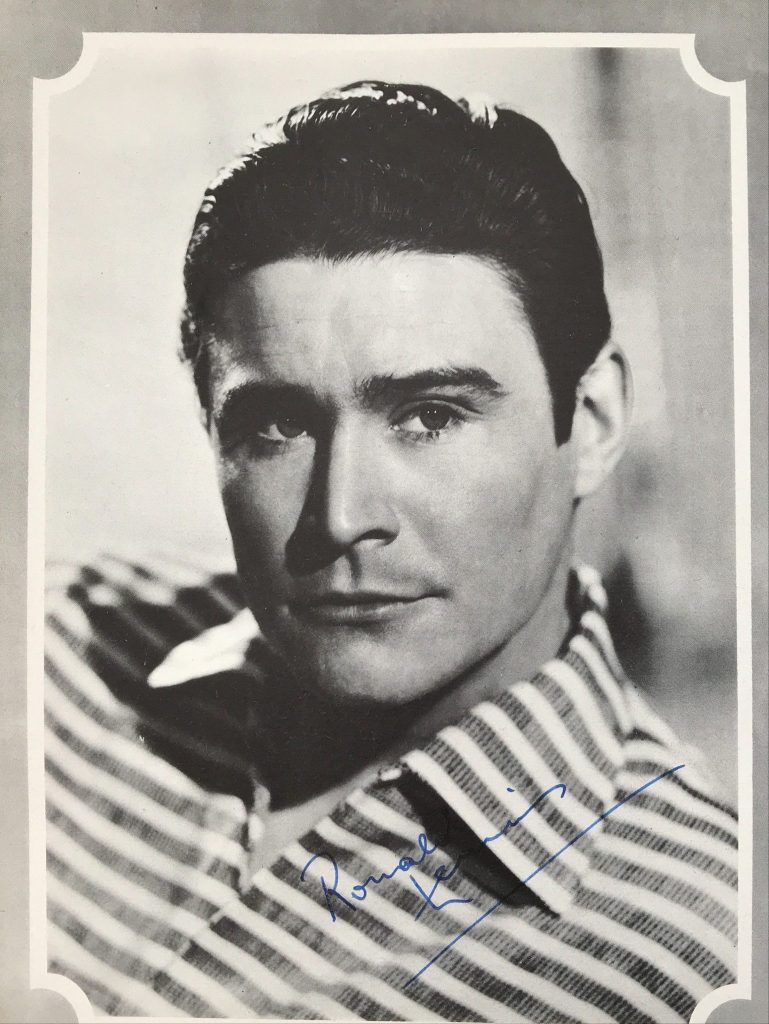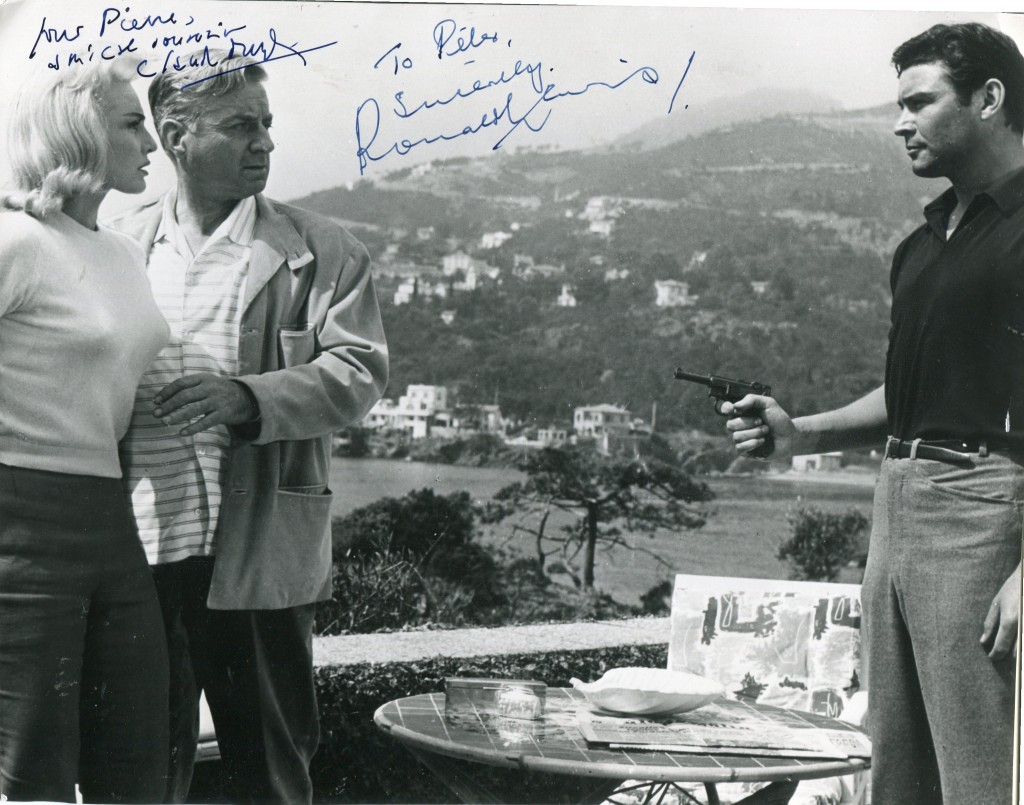 Ronald Lewis (Wikipedia)
Ronald Lewis was born in 1928 and was a Welsh actor, best known for his appearances in British films of the 1950s and 1960s.
He was born in Port Talbot, Glamorgan. He moved with his family to London when he was seven. During the war he was evacuated back to south Wales, where he attended Bridgend Grammar School. There he played Bassanio in the school production of The Merchant of Venice.
He decided to become an actor after seeing Shaw's Saint Joan at the Prince of Wales Theatrein Cardiff. He studied at RADA, graduating in 1953.
Lewis's first professional role was in Oscar Wilde's An Ideal Husband (1950) in repertory at Worthing. He was in The Square Ring at Hammersmith.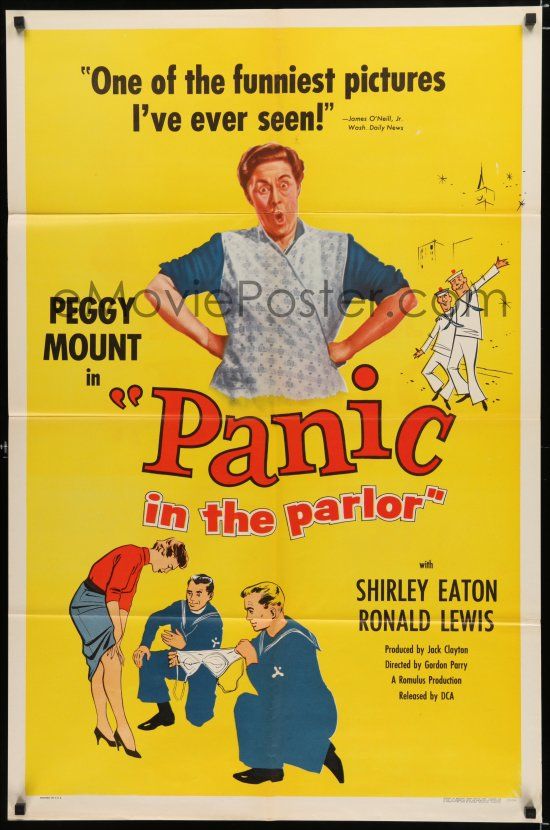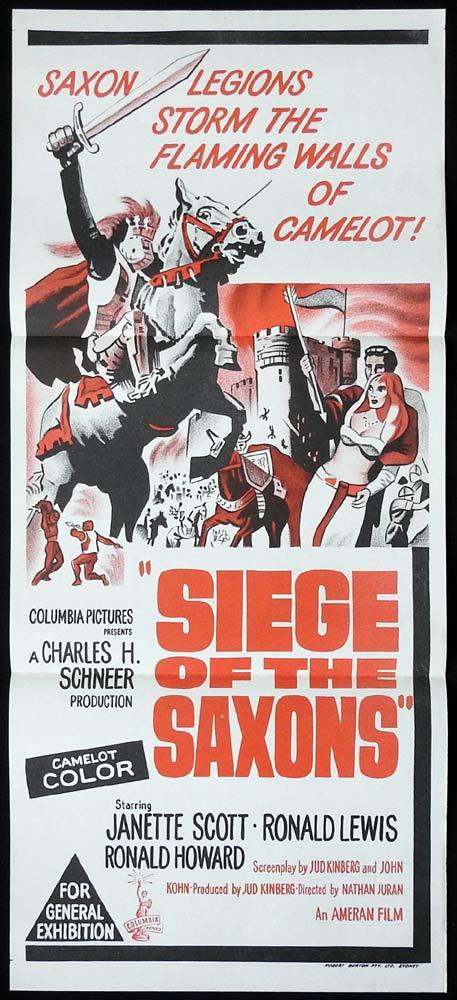 He had uncredited bit in Valley of Song, set in Wales. He was credited for the film version of The Square Ring (1953), for Ealing; The Beachcomber (1954), as a native islander; The Face of Love (1954) for the BBC; and Fantastic Summer (1955) for TV. He had a larger part in Helen of Troy (1955) as Aeneas. and provided some romantic interest in The Prisoner (1955), with Alec Guinness.
Lewis achieved attention with his stage performance in Mourning Becomes Electra by Eugene O'Neill, directed by Peter Hall (1955).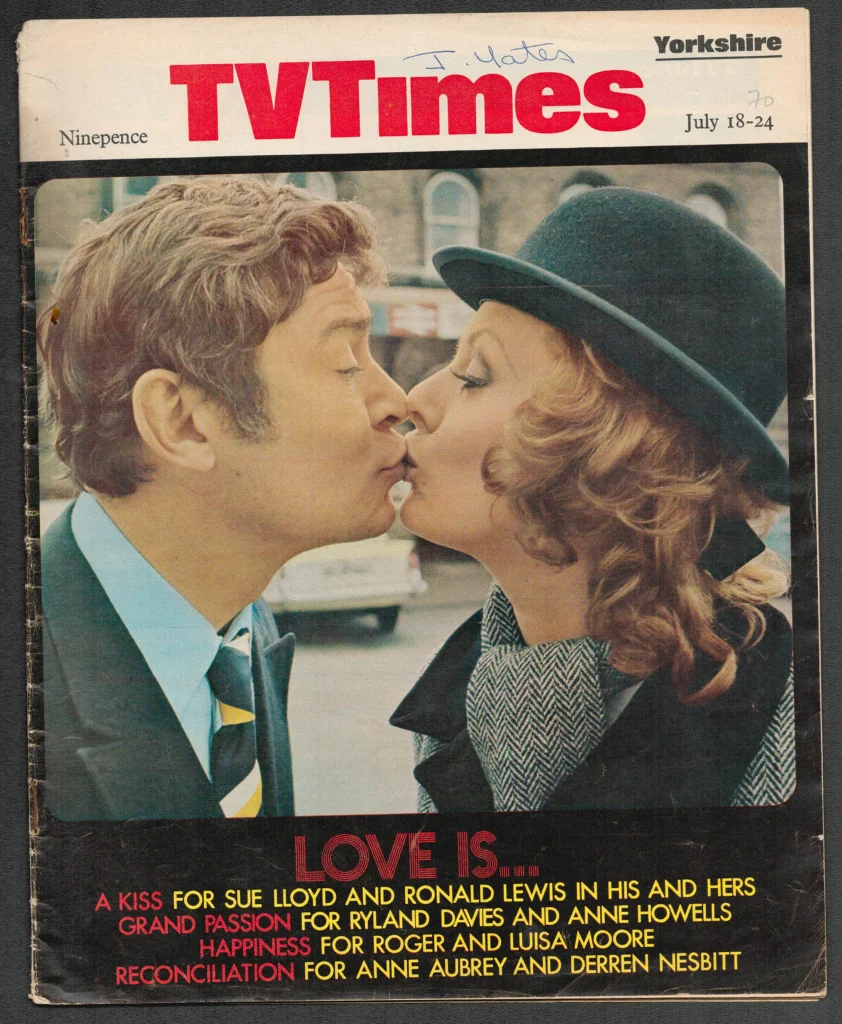 This led to Alexander Korda signing Lewis to a contract with London films and giving him a role in Storm Over the Nile (1956), as one of the main group of friends.
He appeared opposite Vivien Leigh on stage in South Sea Bubble (1956) by Noël Coward and reprised this role on British TV.
He was third billed in the comedy Sailor Beware (1956), one of the ten most popular films at the British box office in 1956.
He was in A Hill in Korea (1956), a Korean War film.
Rank tried to build Lewis into a star, giving him the lead in a thriller, The Secret Place (1957), alongside Belinda Lee.
On British TV he was in Salome (1957), El Bandido and the TV series Hour of Mystery in an adaption of Night Must Fall.
He appeared regularly in Armchair Theatre over fifteen years and other British anthology dramas.
He had a good role as the bad brother in Robbery Under Arms (1957) and was a villain in The Wind Cannot Read (1958). He was in Schiller's Mary Stuart and Ibsen's Ghosts on stage in 1958.
After a TV production of A Tale of Two Cities he supported Hardy Krüger in the Rank comedy Bachelor of Hearts (1958), and was in The Cloak (1959) for TV and a production of Miss Julie (1959) at the Old Vic.
Lewis had leading roles in Conspiracy of Hearts (1960) for Rank, playing an Italian officer helping some nuns, and The Full Treatment(1960) for Hammer, directed by Val Guest. Hammer kept him on for another thriller, Taste of Fear (1961), which was a big hit. So too was Mr. Sardonicus (1961) made for William Castle in Hollywood.
Lewis had a support role in the comedy Twice Round the Daffodils (1962) and was back in the lead for Jigsaw (1962), a thriller directed by Guest.
Lewis had support roles in Billy Budd (1962) and was the romantic lead to star Juliet Mills in the comedy Nurse on Wheels (1963), made by the Carry On team. He had the star role in two costume pictures, Siege of the Saxons (1963) and Hammer's The Brigand of Kandahar (1965).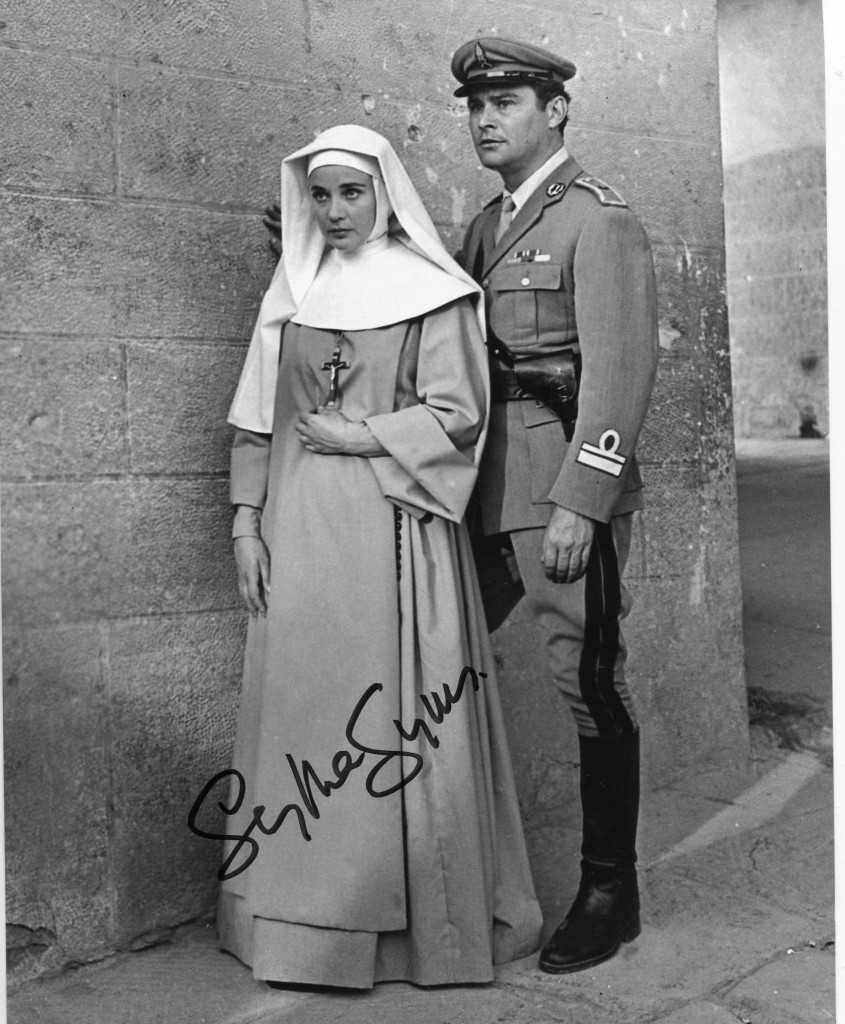 Obviously nobody offered him work & he was driven to despair. I remember Ronnie… and that drinking session at the White Horse all those years ago… he was a kind boy & people used him. He was 53."
He focused on stage work in productions such as Raymond and Agnes (1965).
Lewis was a regular in the TV series His and Hers (1970–72). Apart from a role in Friends (1971) and its sequel Paul and Michelle (1974), his final credits were in TV: Tales of Unease (1970), Hine (1971), [The Rivals of Sherlock Holmes (1973), Harriet's Back in Town (1973), Nightingale's Boys (1975), Public Eye (1975), and Crown Court (1974–75).
In Twice Round the Daffodils (1962), Lewis had appeared alongside Kenneth Williams, who later committed suicide. When Lewis committed suicide by taking a barbiturate overdose at a boarding house in Pimlico, Williams recorded in his diary entry for 12 January 1982: "The paper says Ronald Lewis has taken an overdose! He was declared bankrupt last year!