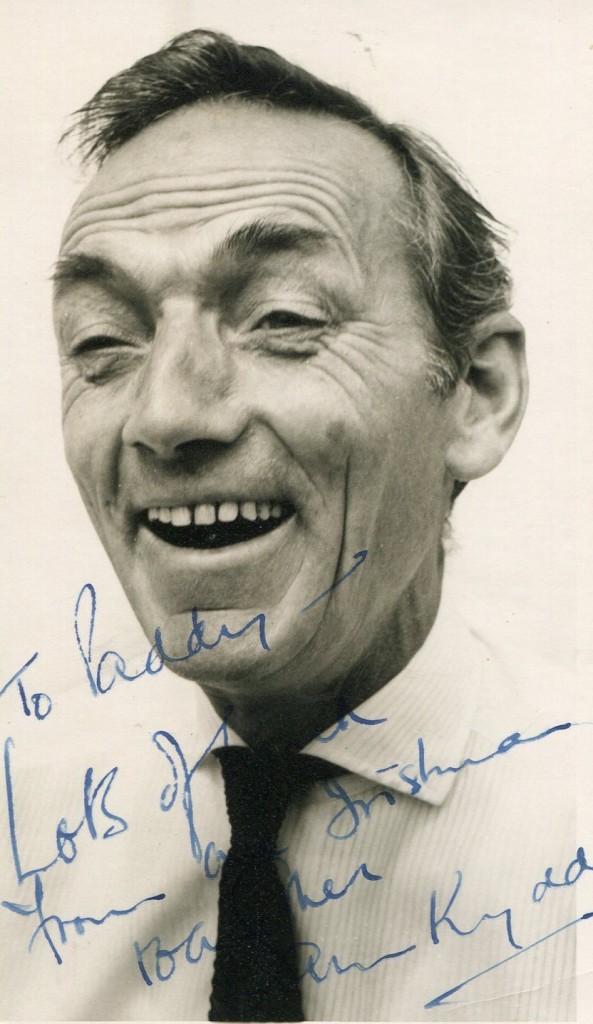 Sam Kydd was born in 1915 in Belfast. He featured in many numerous British films since the mid 1940's including "The Captive Heart", "The Blue Lamp" and "Quest for Love". He died in 1982.
Good website on Sam Kydd by his actor son Jonathan Kydd here.
IMDB entry:
Sam Kydd was born on February 15, 1915 in Belfast, Northern Ireland as Samuel John Kydd. He was an actor, known for Orlando (1965), Crane (1963) and The Hound of the Baskervilles (1959). He was married to Lavender Rosamund Marguerite 'Pinkie' Barnes. He died on March 26, 1982 in London, England. He was the father of actor Jonathan Kydd. Irish-born, he lived in England from early childhood. During his acting career, he specialised in playing irrepressible cockney characters. Son of an army officer, he saw military action himself during World War II. Taken prisoner in Calais in 1940, he was interned in a POW camp in Poland for five years. There, he took charge of theatrical activities among the prisoners, writing and staging plays.
Subject of the "Spot Sam Kydd" game.