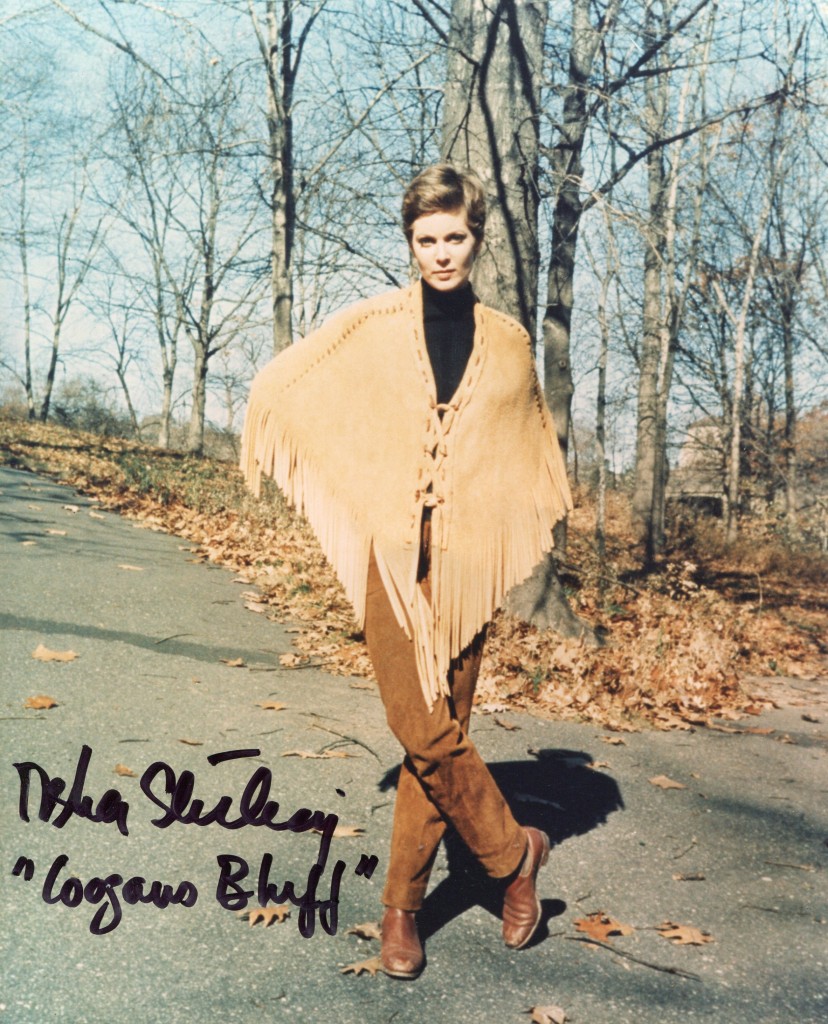 Tisha Sterling was born in Los Angeles in 1944. She is the daughter of Ann Sothern and Robert Sterling. She made her acting debut on her mothers television in 1960. In 1968 she gained favourable reviews for her performance opposite Clint Eastwood in "Coogan's Bluff". In 1987 she played the younger version of her mother's character in the wonderful "The Whales of August" with also starred Lillian Gsh, Bette Davis and Vincent Price.
"Wikipedia" entry:
Born in Los Angeles, California, Sterling started acting in the 1960s with an appearance on her mother's television series The Ann Sothern Show. She later appeared in episodes ofThe Donna Reed Show, The Long, Hot Summer, Batman episodes 43 and 44 as Legs, the daughter of Ma Parker (played by Shelley Winters), The Name of the Game, Hawaii Five-O, and The New Adventures of Perry Mason. She appeared in the feature films Village of the Giants (1965), Coogan's Bluff (1968), and Norwood (1970).
In 1987, Sterling played a younger version of her mother's character (in flashbacks) in The Whales of August. Following that role, she appeared in two other films. Sterling made her last onscreen appearance to date in the 1999 film Breakfast of Champions, opposite Bruce Willis. She has since retired from acting, and currently resides as a florist in Ketchum, Idaho(where her mother lived for many years until her death in 2001) with her daughter, Heidi Bates Hogan.
The above "Wikipedia" entry can also be accessed online here.