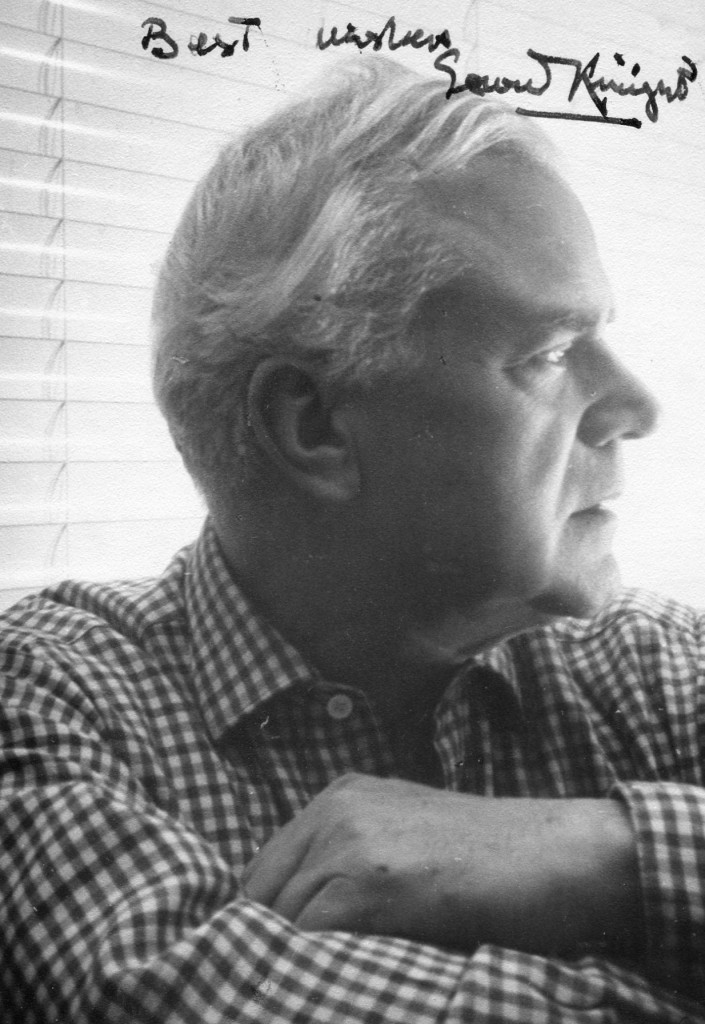 Esmond Knight was born in East Sheen, Surrey in 1906. An accomplished stage actor, he was injured during World War Two but continued to act. His movies include "Holiday Camp" in 1947 and "Sink the Bismarck" in 1960. He died in 1987. His daughter is the actress Rosalind Knight.
IMDB entry:
A stage actor from 1925, Esmond made his first film appearance in 77 Park Lane (1931) for Michael Powell for whom he eventually made 11 films. Esmond served in the Royal Navy during WWII and lost one eye and was almost totally blinded in the other during an engagement against The Bismarck. This didn't stop him later portraying a Royal Naval officer in Sink the Bismarck! (1960).
– IMDb Mini Biography By: Steve Crook <steve@brainstorm.co.uk>
| | |
| --- | --- |
| | |
| A sulky, handsome young man with a mane of black hair and magnetic eyes, almost too romantically handsome to be true. Then one day I saw him giggling with one of the sound engineers and I realised that it was all a pose and he had a sense of humour." | |
Esmond Knight played the captain of the Prince of Wales in the film
Sink the Bismarck!
(1960). Ironically, it was while serving aboard the real Prince of Wales during her fight with the Bismarck that he suffered his injuries.
It is often reported that he died in Cairo, Egypt. In fact (as his daughter confirms), he came back from working in Egypt and died the next day in his flat in Chelsea.
Remained close friends with his first wife
Frances Clare
after their divorce. Frances in fact attended his funeral alongside wife
Nora Swinburne
.
Suffered from a stuttering problem, which he continually had to overcome with speech exercises, and usually suffered from a huge case of stage fright just before going on.