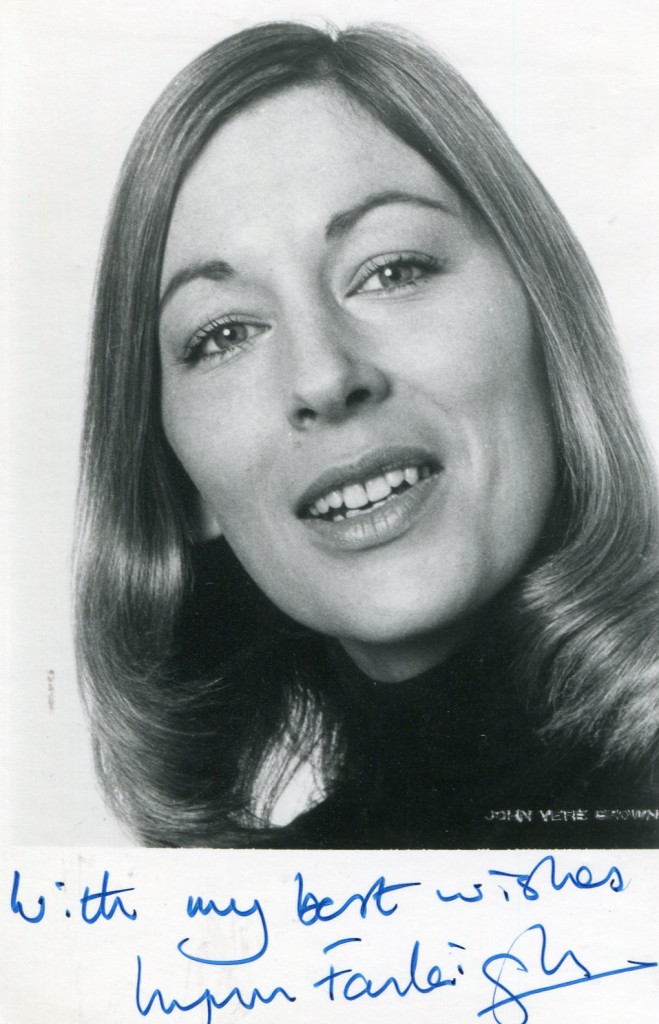 Lynn Farleigh was born in 1942 in Bristol. She featured in two very popular TV series "Bill Brand" in 1976 and "Wycliffe"in 1996. Her movies include "The Ice House" in 1997 and "Blind Flight" in 2003.
IMDB entry:
Mother of Joe (b. 1972) and Matthew Turner (b. 1973) from her relationship with Keith Turner.
Daughter of Joseph Sydney (1896-1978) and Marjorie Norah (née Clark) Farleigh (1901-1979).