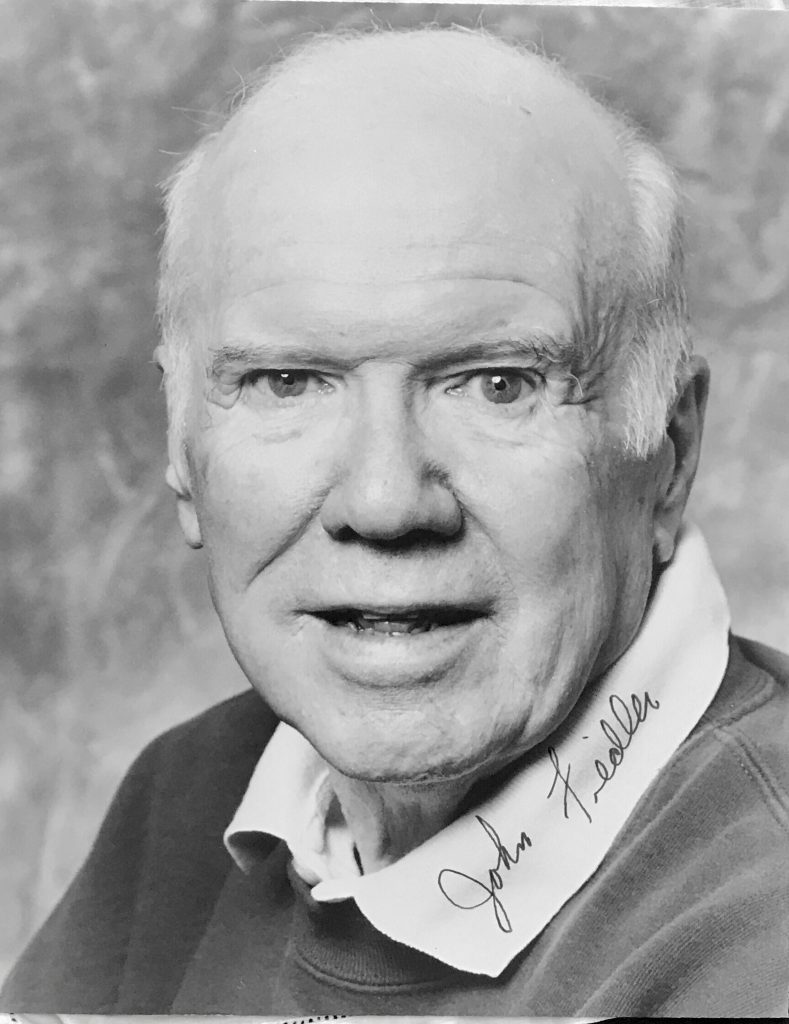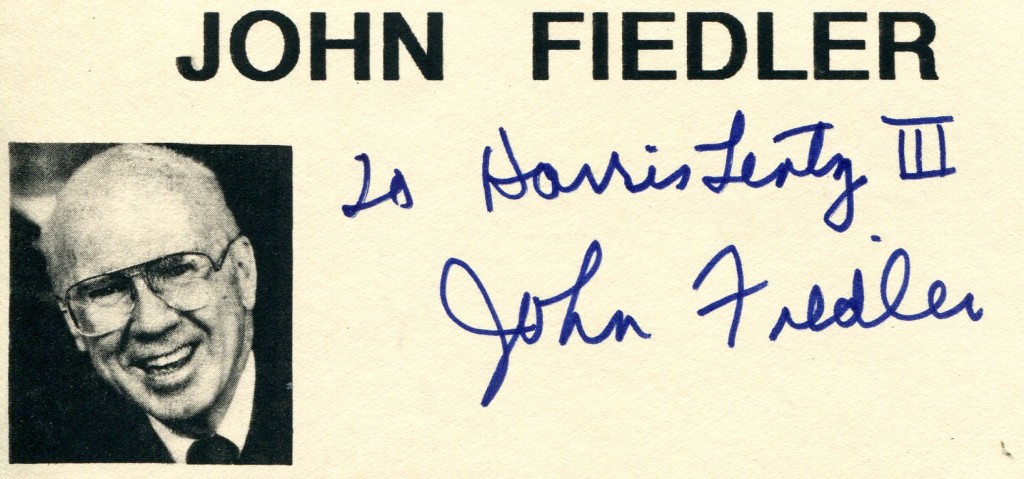 Michelle O'Donnell's obituary in 2005 in "The New York Times":
John Fiedler, who played character roles in celebrated dramas on Broadway and in Hollywood but gained lasting fame among young audiences as the voice of Piglet in Walt Disney's Winnie-the-Pooh films, died on Saturday. He was 80.
His death was confirmed by his brother, James.
Mr. Fiedler had appeared in the Broadway production of "A Raisin in the Sun" and had played a juror on film in the drama "Twelve Angry Men" when, in the 1960's, his voice earned him the role of Piglet, the kind-hearted worrier who is Winnie-the-Pooh's best friend.
"Walt Disney heard it on a program and said, 'That's Piglet,' " James Fiedler recalled.
John Fiedler's natural speaking voice was higher than most men's, his brother said, but he still had to raise it considerably to achieve the high-pitch of the little pink pig. Mr. Fiedler continued to play this part in later life, most recently this year in "Pooh's Heffalump Movie"; last year, he did "Winnie-the-Pooh: Springtime with Roo," and in 2003, "Piglet's Big Movie."
John Donald Fiedler was born Feb. 3, 1925 in Platteville, a small town in southwestern Wisconsin, and was the oldest of three children born to Donald and Margaret Fiedler. When he was 5, his father, a salesman, moved the family to Shorewood, a suburb of Milwaukee.
There, John's love of acting bloomed, his brother said. He staged productions in the family's garage and cast them with neighborhood children.
He graduated from Shorewood High School in 1943 and enlisted in the United States Navy, serving stateside until World War II's end. He made his way to New York City the following year, his brother said, and joined the Neighborhood Playhouse.
In 1954, he landed the part of Medvedenko in "The Sea Gull" starring Montgomery Clift and Judith Evelyn Off Broadway at the Phoenix Theater. That was followed by the Broadway productions of "A Raisin in the Sun" with Sidney Poitier and "The Odd Couple" starring Walter Matthau and Art Carney. Many of his characters had meek demeanors that were belied by a tough, even mean streak.
He landed character parts in movies, including "True Grit" with John Wayne and "A Touch of Mink" with Cary Grant. In addition, he played parts on television series, including "Star Trek" and "The Bob Newhart Show," in which he was Mr. Peterson, the bashful patient who was always henpecked by his wife.
Mr. Fiedler said that his brother approached the part of Piglet with as much enthusiasm as his other roles, as it was simply a chance to act.
In addition to his brother, who lives in Madison, Wis., Mr. Fiedler is survived by a sister, Mary Dean of Milwaukee, and numerous nieces and nephews.
Correction: Monday, June 27:
An obituary yesterday about John Fiedler, an actor who was the voice of Piglet in Disney's Winnie-the-Pooh films, misstated the title of another movie in which he appeared. It was "That Touch of Mink," not "A Touch
The above "New York Times" obituary can also be accessed online here.