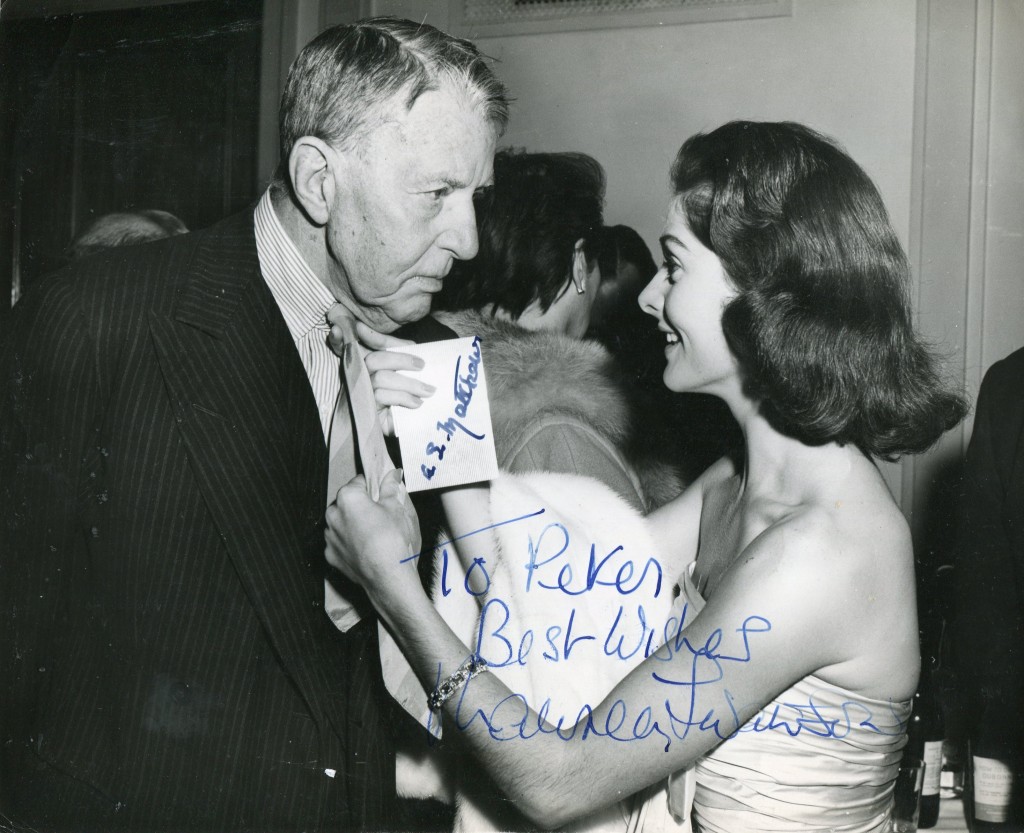 A. E. Matthews was born in 1869. He was an English actor who played numerous character roles on the stage and in film for eight decades, and who became known for his acting longevity. Already middle-aged when silent films began production, he enjoyed increasing renown from World War II onwards as one of the British cinema's most famous crotchety, and sometimes rascally, old men. He died in 1960.
IMDB entry:
The venerable British stage and film actor A.E. Matthews was born Alfred Edward Matthews on November 22, 1869 in Bridlington, Yorkshire, England. The actor nicknamed "Matty" established himself on the British and American stage and in British films, taking up the craft after working as a clerk in a London bookstore. He said that after he learned that the great actor Sir Henry Irving (the first thespian to be knighted) had worked at the store, and used the very same desk he did, he decided to dedicate his life to the theater.
The former bookseller started at the Princess Theatre as a "call boy," the factotum who calls the actors to the stage. Eventually, he was given acting roles, and appeared on stage with such greats as Ellen Terry (the aunt of Sir John Gielgud and Sir Gerald du Maurier. Matty made his Broadway debut on August 8, 1910 at the Garrick Theatre, in "Love Among the Lions." Later that year he appeared as Algernon Moncrieff in a production of Oscar Wilde's The Importance of Being Earnest (1952) at the Lyceum. He did not appear again on The Great White Way until 1921, when he played Jerry in the comedy Peg o' My Heart (1922) opposite the legendary American stage actress Laurette Taylor. Later that year he played the eponymous lead in Bulldog Drummond (1929).
A.E. Matthews appeared on Broadway an additional eight times in the 1920s and appeared in seven Broadway productions in the 1930s. Of his appearance in W. Somerset Maugham' comedy "The Breadwinner" in 1931, "Time Magazine" credited his acting with contributing to the success of the comedy, which had problems in its third Act and was described by the "Time" reviewer as "simply a bag of parlor tricks performed by dialog." The reviewer praised "gentle, toothy Mr. Matthews, who somehow suggests the kind old water rat in The Wind in the Willows."
Matty's last appearance On Broadway was in 1949, in William Douglas-Home's comedy "Yes, M'Lord," with a cast that featured a young Elaine Stritch. He appeared in numerous roles on the British stage.
He made his film debut in 1916, in the silent comedy Wanted: A Widow (1916). He appeared in two more flicks in 1916, one in 1918, and two more silents in 1918 before devoting himself to stage-work. He did not make his talking picture debut until 1934, when he supported George Arliss in The Iron Duke (1934), which also featured Emlyn Williams. He made one more movie in the 1930s, the backstage drama Men Are Not Gods(1936) (1936) which featured a young Rex Harrison. His film career began in earnest in 1941, when he appeared in Anthony Asquith's Quiet Wedding (1941), the propaganda film This England (1941) (again with Emlyn Williams), and Leslie Howard's "'Pimpernel' Smith (1941)_. He appeared in another 41 movies from 1942 to 1960, including The Life and Death of Colonel Blimp (1943), _Million Pound Note, the (1956), The Ship Was Loaded (1957), and Around the World in Eighty Days (1956).
A.E. Matthews died on July 25, 1960. He was 91 years old.
– IMDb Mini Biography By: Jon C. Hopwood
The above IMDB entry can also be accessed online here.