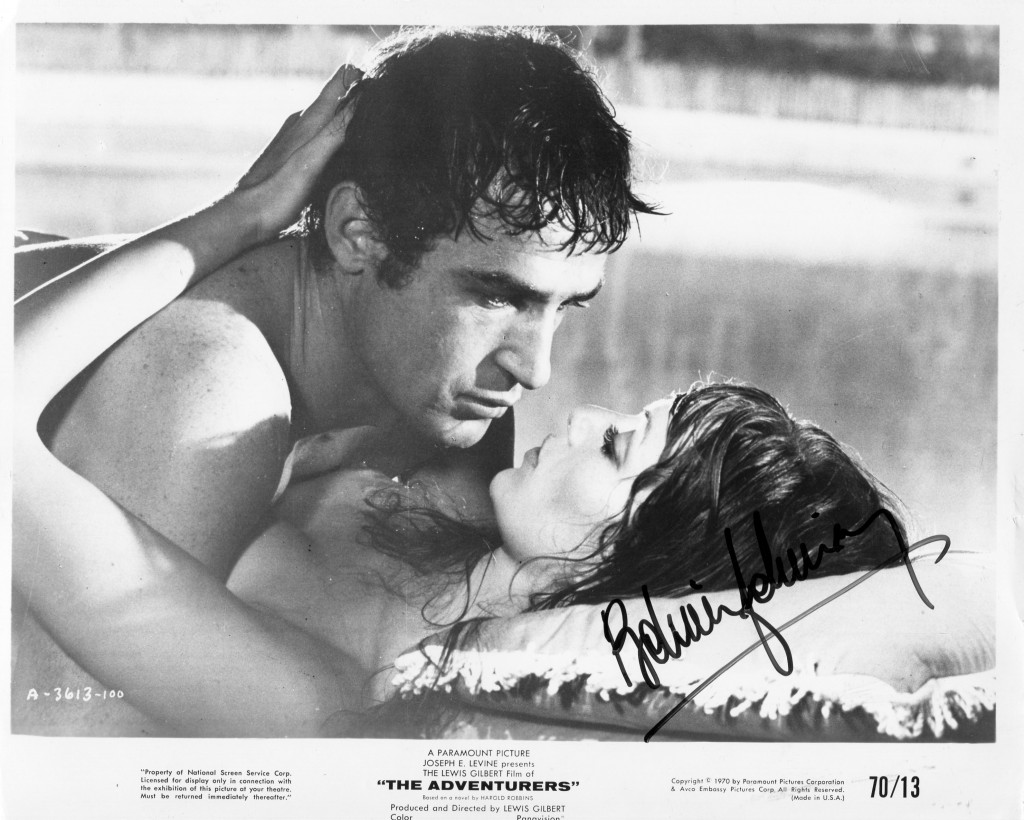 Bekim Femhiu was born in Sarajevo, Yugoslavia in 1936. He broke through internationally in 1967 with the film "I Even Met Happy Gypsies". His movies include "The Adventurers" in 1970, "The Deserter", "The Last Snows of Spring" and "Black Sunday". He died in 2010.
His obituary in "The Telegraph":
Bekim Fehmiu starred on his own side of the Iron Curtain, where he was later respected as one of the few public figures to resist the nationalism that preceded the ethnic wars of the 1990s in the Balkans. As such his death prompted a common outpouring of grief and nostalgia among the peoples of former Yugoslavia, who were united in mourning one of the last icons of their formerly mutual homeland.
Bekim Fehmiu was born on June 1 1936 in Sarajevo, now in Bosnia. He was an ethnic Albanian and his family moved to the Kosovo region, where, as a 20-year-old amateur boxer and manual worker, he was advised to apply to an acting academy because of his good looks.
His big break was the 1967 film I Even Met Happy Gypsies, a subtle portrayal of Roma life which won two awards in Cannes and was nominated for an Oscar.
Known for his macho appearance and mild manner, Fehmiu was then wooed by Western filmmakers and signed a contract with the Academy Award winning producer Dino De Laurentis. For the 1970 Hollywood epicThe Adventurers, co-starring Charles Aznavour and Candice Bergen, he learnt English in three months. By the end of his career he had acted in nine languages, including French, Spanish and Italian.
In 1974 Fehmiu appeared in the tile role The Adventures of Ulysses, with Irene Papas as Penelope, and in John Frankenheimer's Black Sunday (1977) he played a Palestinian terrorist alongside Robert Shaw and Marthe Keller.
The New York Times dubbed him the "Yugoslav heart-throb" for his youthful conquests and acquaintances with the likes of Brigitte Bardot and Ava Gardner. Decades after his last appearance on the screen, readers of a leading Italian women's magazine voted him one of the ten most attractive men of the 20th century.
Fehmiu's Hollywood films achieved little critical success, however, and he excelled mainly in European art house cinema as well as in the theatre, which was his natural medium.
It was during a play in 1987 that he suddenly retreated from public life – by walking offstage in the middle of a performance in protest, he said, at the hate-speech of Slobodan Milosevic, the Serbian nationalist leader who was later tried for war crimes. Fehmiu never acted or appeared in a public role again.
"The break-up of Yugoslavia, the horrible fratricidal war, the destruction of Vukovar, the bombing of Dubrovnik, the long-running siege of Sarajevo, the war in Kosovo, the bombing of Yugoslavia all made my father withdraw even more," Fehmiu's son Uliks said. "He gave up words, the most potent and beautiful tool for an actor, and turned them into silence, into protest."
Fehmiu interrupted his vow of silence only once, in 2001, when he gave a brief interview to promote his autobiography Brilliant and Terrifying. "I achieved nothing, absolutely nothing in a setting dominated by the riders of the apocalypse and I only went through enormous emotional suffering," he said.
Despite his international celebrity, Fehmiu was known for his humble personality and for his lifelong support of emerging artists, as well for being a devoted husband and father.
He even left a note apologising to his family after shooting himself in the head in his Belgrade apartment on June 15. Formerly in athletic good health, he had suffered a stroke earlier this year that had left him almost paralysed.
According to his last wish, Bekim Fehmiu's ashes were scattered across the river Bistrica near his hometown of Prizren in Kosovo, where he used to watch the sunsets as a child. He is survived by his wife, Serbian actress Branka Petric, and their two sons.
The above "The Telegraph" obituary can also be accessed online here.
IMDB entry:
Bekim Fehmiu was born on June 1, 1936 in Sarajevo, Bosnia and Herzegovina, Yugoslavia. He was an actor, known for I Even Met Happy Gypsies (1967), Black Sunday(1977) and Special Education (1977). He was married to Branka Petric. He died on June 15, 2010 in Belgrade, Serbia. Studied at the Belgrade Film Academy from 1956 to 1960 with Prof. Mata Milosevic. A major star in Yugoslavia and several parts of Europe, Fehmiu won film awards and definite heartthrob status in his native land before venturing out internationally. His American debut in a starring role with a huge, star-studded, international cast backing him up was poorly acted and the epic film a complete misfire. The Adventurers (1970) ruined any chances for Fehmiu to achieve similar stardom in Hollywood.
Lives with his wife, brothers and sisters between Belgrade, Prizren and Pristina. Released an autobiographical book. [May 2001]