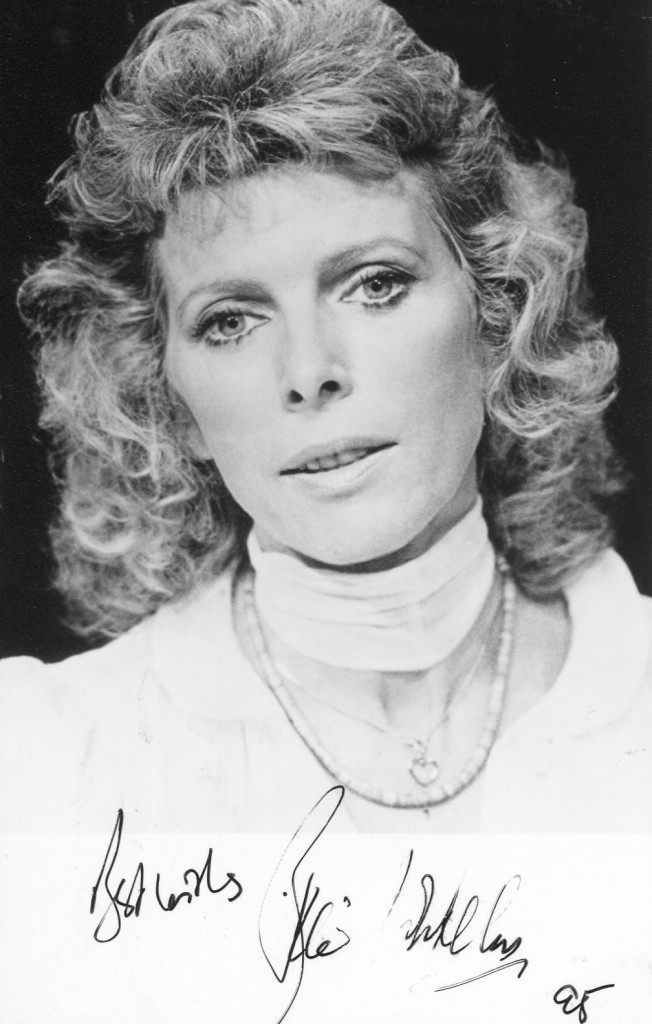 Billie Whitelaw was born in Coventry in 1932. She is best known for her stage interpretations of the works of Samuel Beckett. She has also made some many fine movies including "Carve Her Name With Pride" with Virginia McKenna in 1958, "No Love For Johnnie" in 1961 with Peter Finch and Alfred Hitchcock's "Frenzy". Billie Whitelaw died in 2014.
TCM overview:
A distinguished actress who worked extensively in radio during childhood and made her mark as one of the leading young performers of British TV in the 1960s, Billie Whitelaw made her big-screen debut in "The Fake" (1953) and went on to co-star with Peter Finch in "No Love for Johnnie" (1960) as well as gain particular acclaim, including a British Academy Best Actress award, for her turn in Albert Finney's "Charlie Bubbles" (1967). She has since turned in hig
hly effective, if intermittent, movie performances. Whitelaw was particularly memorable as the ill-fated nanny in 1976's "The Omen" and was seen by US audiences as the mother of British gangsters "The Krays" (1990), the housekeeper in Franco Zeffirelli's version of "Charlotte Bronte's Jane Eyre" (1996) and the blind laundress in "Quills" (2000). On the stage, Whitelaw has emerged as the preeminent interpreter of the work of Samuel Beckett.