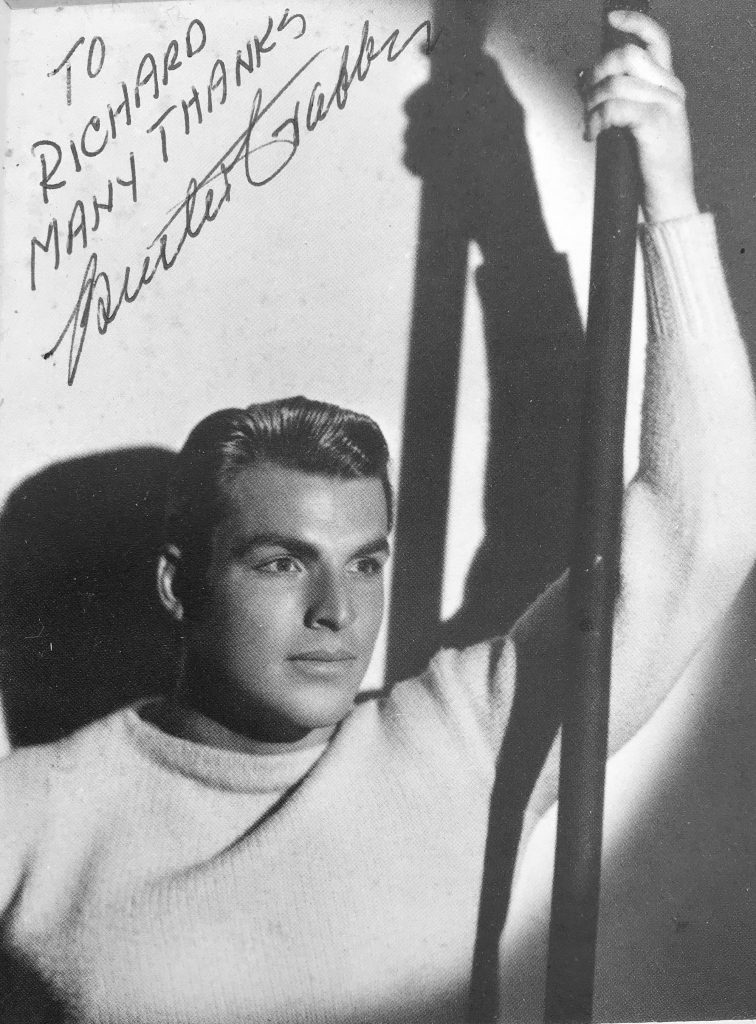 Buster Crabbe. IMDB.
IMDB entry:
Buster Crabbe graduated from the University of Southern California. In 1931, while working on That's My Boy (1932) for Columbia Pictures, he was tested by MGM for Tarzan and rejected. Paramount Pictures put him in King of the Jungle (1933) as Kaspa, the Lion Man (after a book of that title but clearly a copy of the Tarzan stories). Publicity for this film emphasized his having won the 1932 Olympic 400-meter freestyle swimming championship and suggested a rivalry with Johnny Weissmuller.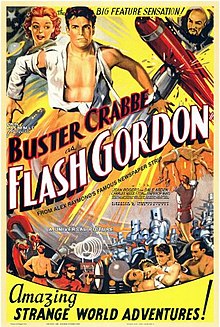 Producer Sol Lesserwanted Crabbe for an independent Tarzan the Fearless (1933), though he first had to getJames Pierce to waive rights to the part already promised to him by his father-in-law,Edgar Rice Burroughs. The film was released as both a feature and a serial; most houses showed only the first serial episode, which critics panned as a badly organized feature. Just prior to the film's release, Crabbe married his college sweetheart and gave himself one year to either make it as an actor or start law school at USC.
Paramount put him in a number of Zane Grey westerns, then Universal Pictures gave him the lead him in very successful sci-fi serials (Flash Gordon, Buck Rogers) from 1936-40. In 1940, he began a string of Billy the Kid westerns for low-budget (very low-budget) studio PRC.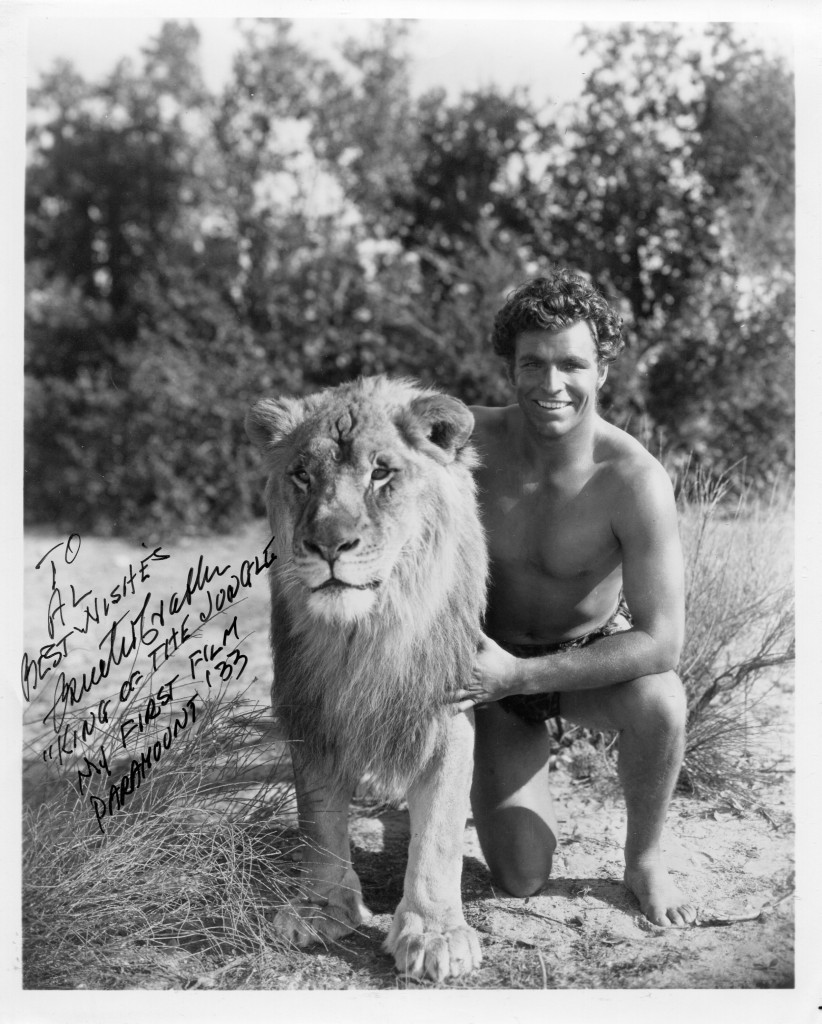 After World War II, he had devoted much of his time to his swimming pool corporation and operation of a boys' camp in New York. In 1950, he made the serials Pirates of the High Seas(1950) and King of the Congo (1952). In addition, he was very active on television in the 1950s. In 1953, he hosted a local show in New York City that featured his serials.
He played the title role of the adventure series, Captain Gallant of the Foreign Legion(1955). During television's "Golden Age", he had several "meaty" lead roles on such weekly anthology series as "Kraft Theater" ("Million Dollar Rookie") and "Philco Television Playhouse" ("Cowboy for Chris") He later returned to western features to play Wyatt Earp in Badman's Country (1958) and gave a stellar performance. Buster Crabbe died at age 75 of a heart attack on April 23, 1983.
– IMDb Mini Biography By: Ed Stephan <stephan@cc.wwu.edu
The above IMDB entry can also be accessed online here.