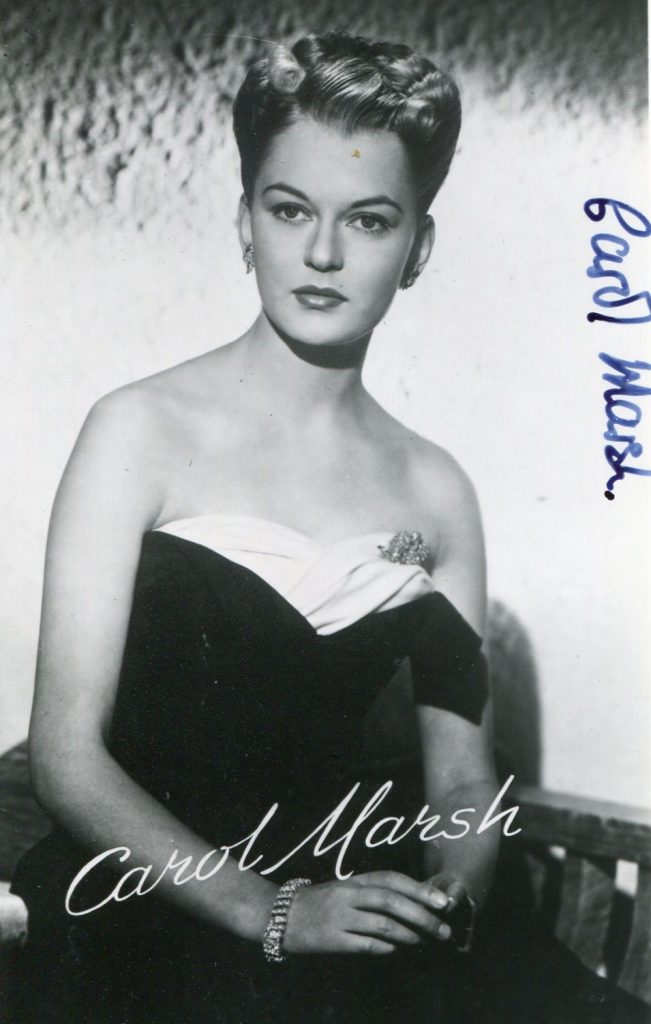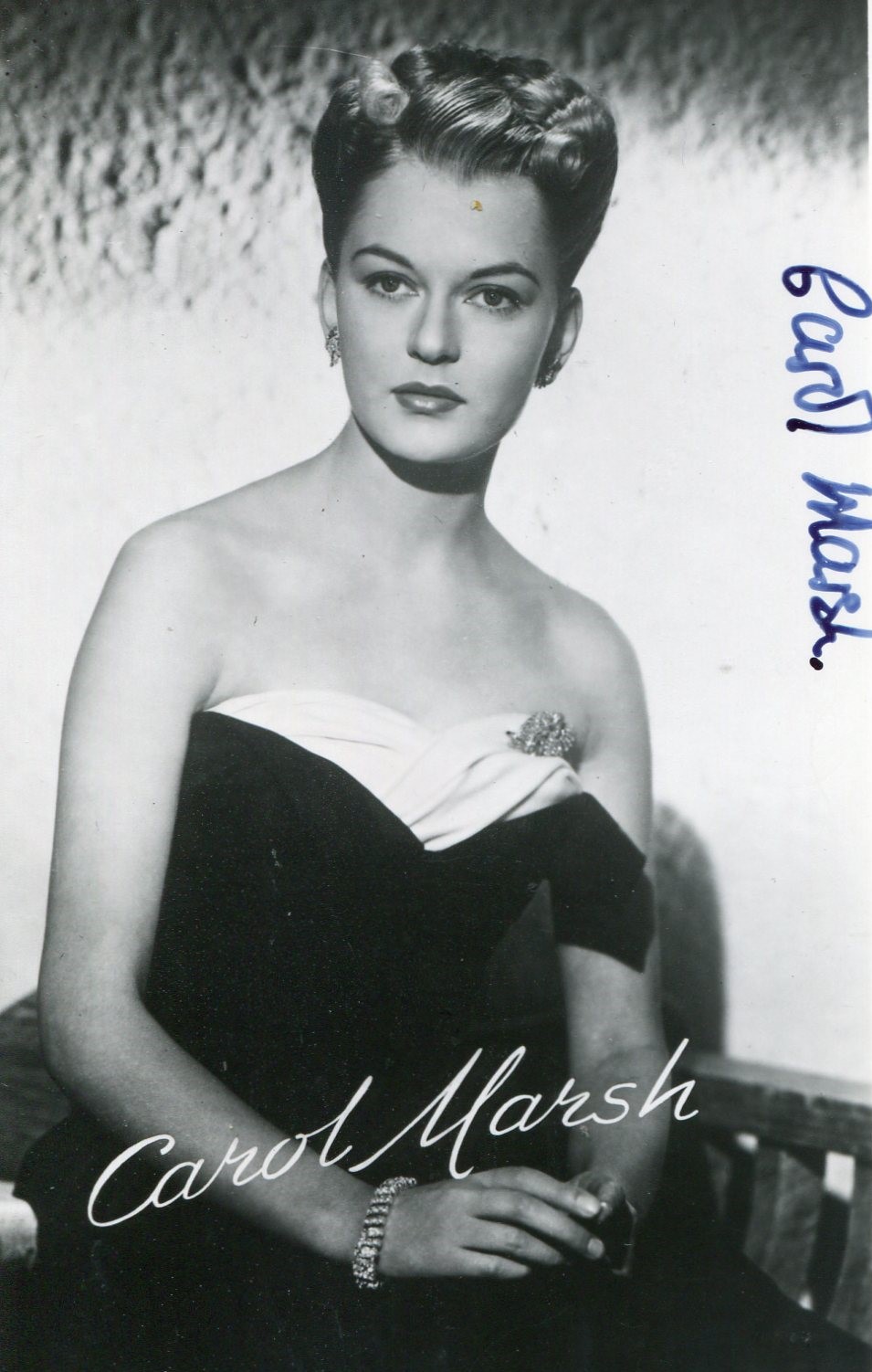 Carol Marsh is best known for her poignant performance as the waitress Rose in 1949's classic British film noir "Brighton Rock" opposite Richard Attenborough's sinister Pinky.
"Telegraph" obituary:
She was only 20 when she read for the part with the producer John Boulting and the star of the film, Richard Attenborough. As the impressionable young woman who falls for and marries the vicious small-time gangster Pinkie Brown (played by Attenborough), Carol Marsh turned in a performance of powerful pathos.
The close of Graham Greene's novel, in which Rose returns home looking forward to listening to Pinkie's recorded "love letter", has been called one of the great harrowing finales of 20th-century English literature.
Before Pinkie is killed falling from the pier, he records a message for the doting, oblivious Rose in a "make-your-own-record" booth: "You wanted a recording of my voice, well here it is. What you want me to say is, 'I love you'. Well, I don't. I hate you, you little slut… "
But the film differs from the book in that, when Rose plays the record, the needle "sticks" – and she hears only "I love you", repeated over and over again.
Carol Marsh was born Norma Lilian Simpson on May 10 1926 in Southgate, north London, the daughter of an architect and surveyor. She was educated at a convent school in Hammersmith where she often performed in school plays. Her first desire was to sing, and she won a £7-a-year scholarship to the Royal Academy of Music, where she studied speech and drama, with singing as a second subject.
She went on to the Rank Charm School before joining Rank's repertory company
at Worthing, where her performances in As You Like It and White Heather won high praise.
After Brighton Rock (for which she changed her name to Carol Marsh) she dyed her hair platinum for the title role in Alice in Wonderland (1949). In the same year she was in three comedies: Marry Me, Helter Skelter, and The Romantic Age, in which she appeared with Mai Zetterling and Petula Clark.
She was the fragile, delicate yet ghoulishly determined Lucy, Christopher Lee's ill-fated victim, in the 1958 Hammer production of Dracula, the first colour version of Bram Stoker's classic. In the 1951 film of Scrooge, with Alistair Sim in the title role, Carol Marsh played the old skinflint's sister Fan, who dies giving birth to his nephew, Fred.
Her career continued into the 1960s with films such as Man Accused and parts in television dramas, among them The Adventures of Sir Lancelotand Dixon of Dock Green. In the 1970s she appeared in the record-breaking West End play The Mousetrap.
She had made her television debut in 1950 in The Lady's Not For Burning, starring Richard Burton and Alec Clunes. She was Miranda in a children's version of The Tempest, and Alexandra in Little Foxes (both 1951). She featured in the 1959 Trollope serial The Eustace Diamonds, playing Augusta Fawn, and was Mrs Blacklow in the Arnold Bennett serialLord Raingo of 1966.
She was busier on radio, and was a member of the BBC Drama Rep at intervals between 1966 and 1979.
Later in life, Carol Marsh shunned publicity. But when she was in her sixties, the journalist Nigel Richardson traced and interviewed her for his travel book Breakfast in Brighton (1996).
"People kept telling me, 'When the next film comes out you'll be a star forever'," she told him. "But it never happened."
By then she was living a reclusive life in Bloomsbury, "with no one to please and no one to hurt me". When Richardson praised her luminous performance in Brighton Rock, she replied that the thought of how good she might have been "crucified" her: "I've never seen the film and I couldn't bear to."
Carol Marsh died on March 6; she was unmarried.
The above "Telegraph" obituary can also be accessed online here.