David Caves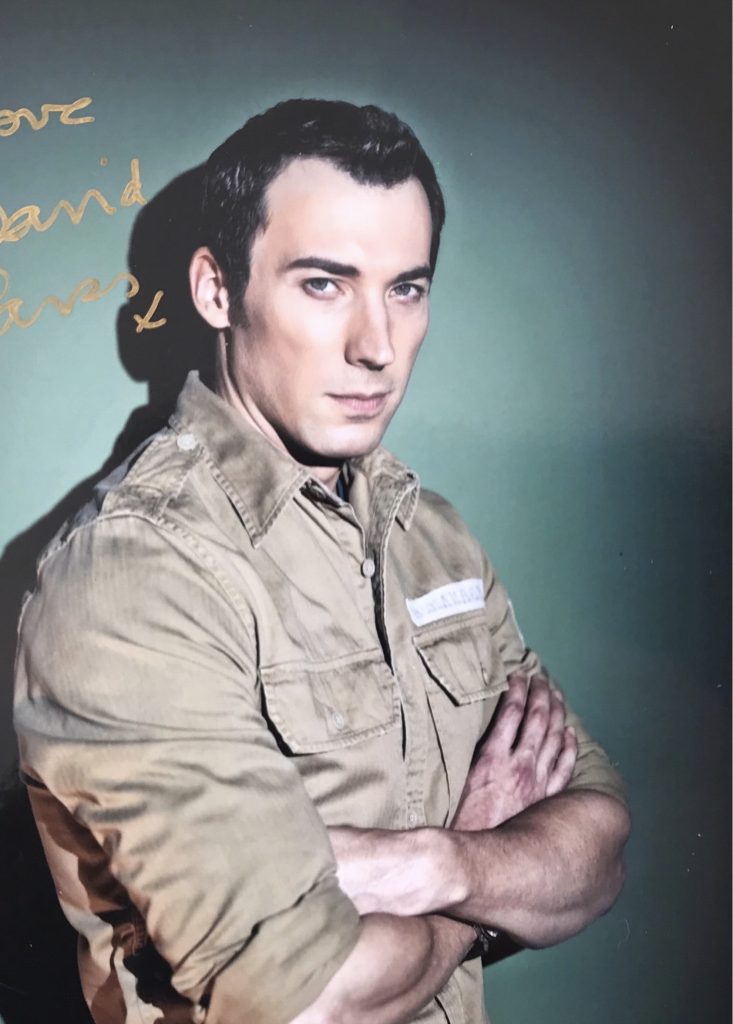 David Caves is from Ballymena in the North of Ireland and has made an excellent foil to Emilia Fox in his role as Jack Hodgson in the BBC drama series "Silent Witness"
Caves originally planned to become a teacher before training at LAMDA and, prior to his addition to the Silent Witness cast, was known only as a stage actor, having made an impact as Petruchio in the Royal Shakespeare Company's 2012 touring production of "The Taming of the Shrew".
"The Stage" interview from 2013: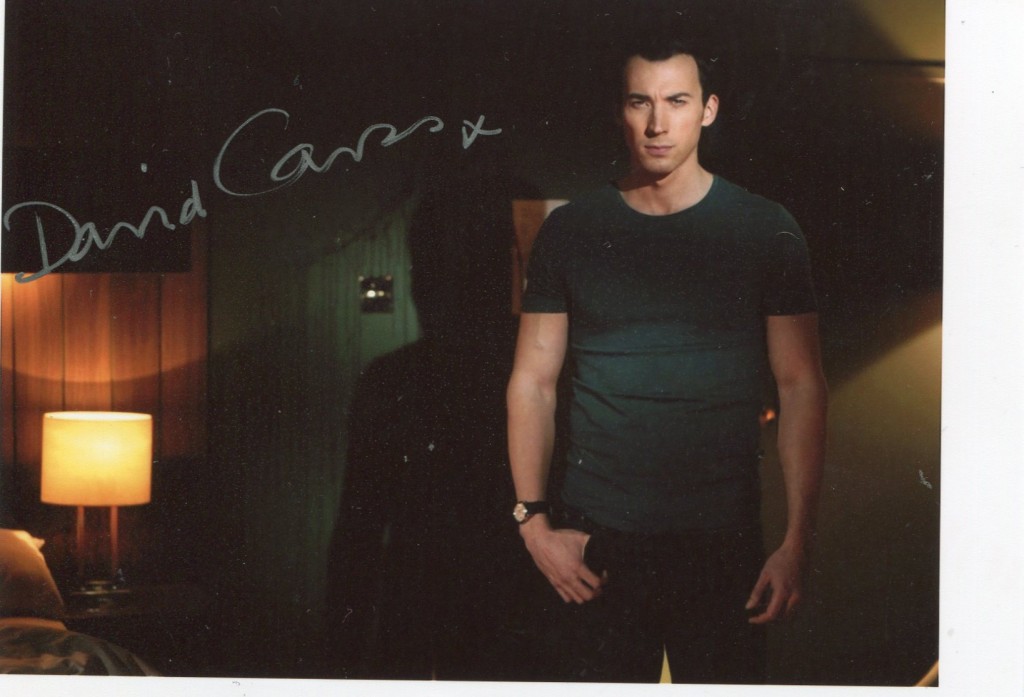 It's the morning after the first episode of Silent Witness' 16th series, and the morning after David Caves' small screen debut. The actor has just begun appearing in the popular crime series as forensic scientist Jack Hodgson, having already built up a reputation as a stage actor, notably in productions such as theRoyal Shakespeare Company's The Taming of the Shrew. And while other performers might, by this time, have flicked through the papers looking for a review, or jumped on Twitter to see what people have been saying about their turn, Caves has been avoiding reading anything.
"Sometimes the curiosity gets the better of me," he admits. "But usually I try not to read anything, as I think, good or bad, it should not change anything. With a show like this, where such a loved character [Harry Cunningham, played by Tom Ward] has gone, people are going to be disappointed, of course, and always wary of a new guy coming in, and could be quite critical. But there is nothing you can do. Some people will like it, others won't. All you can do is the best job you can do."
Caves graduated from LAMDA in 2005 and has since then appeared in a variety of stage productions, including The Beggar's Opera at Regent's Park Open Air Theatre and The Changeling at the Southwark Playhouse, a performance which Janie Dee called the best she's ever seen.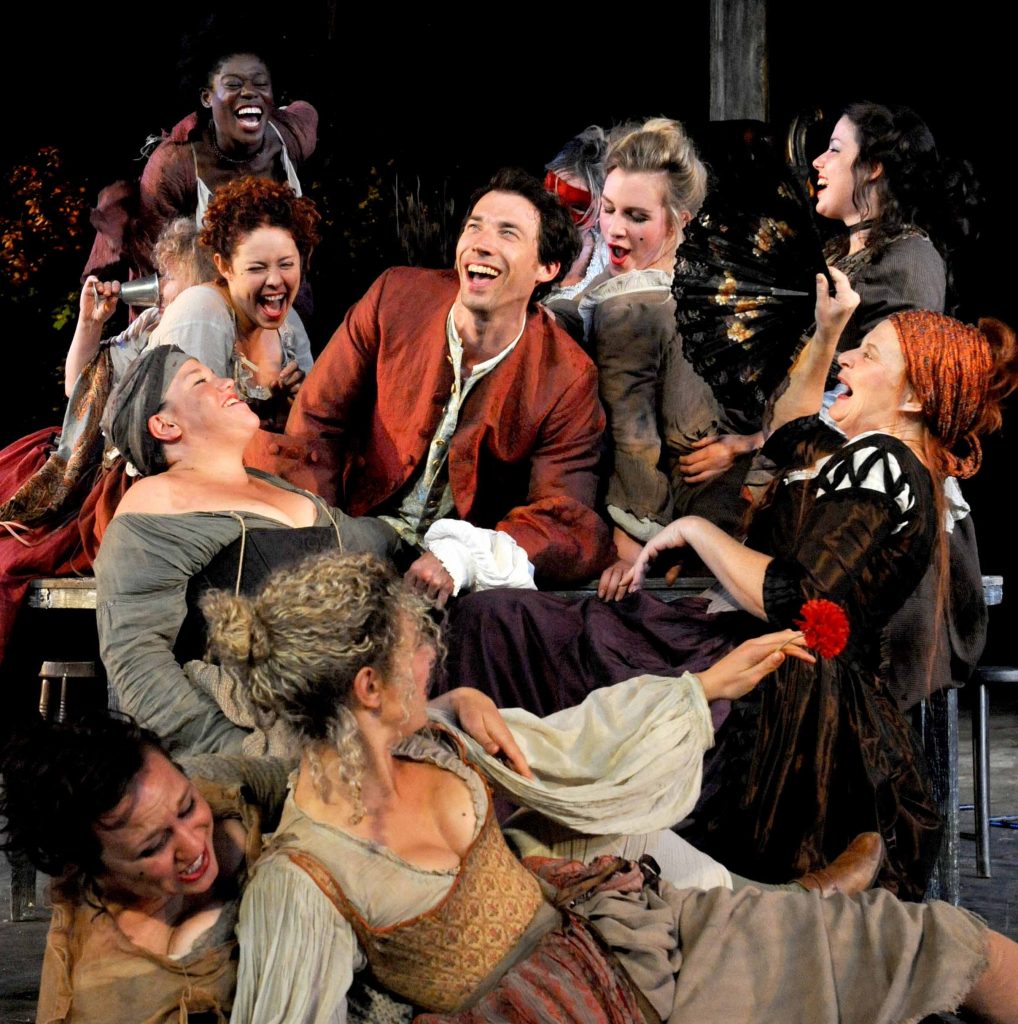 Following his stint in this production, he went on to appear in the aforementioned The Taming of the Shrew playing Petruchio, which again earned him rave reviews. However, it was while appearing in this production that Caves decided he wanted to branch out from theatre work, and try his hand at something new.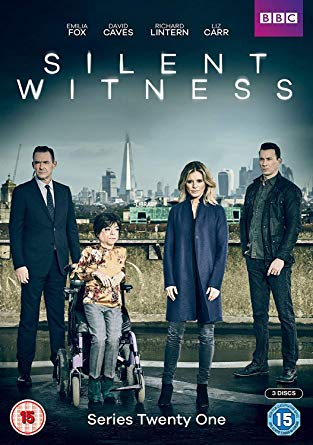 "I really wanted to do some television but my theatre schedule up to then had been pretty hectic," he explains. "I was extremely fortunate to be working as I did, and with some incredible people along the way. I absolutely love theatre and my heart will always be there, as that is where I started. But I did feel, coming to the end of that job [The Taming of the Shrew] that I would like to try something else, some TV or film work. And as luck would have it, along came Silent Witness. It was great timing."
Caves' character, Jack Hodgson, is described as "straight-talking and quick witted" and as someone who is "confident in his own ability". Playing Petruchio helped, Caves says, in preparing him for his audition.
The actor describes Jack as "confident, brash and a little cheeky" and explains: "I thought some of those are similar to Petruchio. Auditions are pretty nerve-wracking, particularly for something like Silent Witness. I was nervous, so I thought, if I can take in the energy of the part I am playing now, that will be helpful and hopefully it will get me through."
He adds that being in work at the time of his audition helped with his own self-belief.
I made it daunting in my own head but in real life everyone was so generous [on Silent Witness]
"I was in good shape, I suppose, as it always helps when you are working," he says. "You are riding high on that, and are confident, so carry yourself better in auditions."
Caves says he was given an "in-depth character analysis" of Jack, and admits he was "intimidated" when he first started digesting the information he had been given.
"There was a lot of information about who he was," he recalls. "Too much information can kill things a bit, take the life away, because you just try to play exactly what the author has written, which does not leave you any room to bring something yourself. Having said that, once we were up and running, it was up to me what I wanted to try and do, and the more touches of lightness I could bring to the role the better."
Alongside his work as a forensic scientist, Caves' character also has a penchant for cage fighting, or mixed martial arts. Caves says he was unable to do much research for the forensic scientist part of his role, but he wanted to train as much as he could for the martial arts part.
"I was really looking forward to that bit," he says. "I was impatient to start doing it. I asked if there was any way to have some weights brought in on set, so I could pop out between scenes and have a quick session. To my utter surprise they agreed. It was so great, as I would not have been able to train as much as I had wanted without that."
Caves isn't expecting all future jobs to be like that, but he clearly relished his time working on Silent Witness. His appearance makes for a pretty impressive television debut, too, especially given how he did not originally set out to be an actor.
Caves, who is from Northern Ireland, studied modern languages at St Andrews in Scotland, and initially thought he was going to be a teacher. He worked as a teacher in France as part of his university course, but when he returned to the UK, he found he had "lost the drive for the academic side of things" and found himself getting heavily involved in plays and musicals at the university.
"I found I loved this medium and wanted to look into it more, to see what was out there and what drama school was about," he says. "So I did some research and decided to have a go, not really expecting anything to happen. I was naive and did not know how tough it was. I thought I was probably not good enough but something inside me told me I should have a go, so I did."
Caves ended up being offered places at both LAMDA and Bristol Old Vic, opting for the former because of the lure of London. His training focused on theatre, and although this is where he has spent most of his career to date, he is now enjoying being on television, which he says has been a learning curve for him. He calls it "Alice in Wonderland stuff".
"I made it daunting in my own head but in real life everyone was so generous [on Silent Witness]," he says. "I was very quickly put at ease. It was like a little family, like joining a theatre company. It was a really pleasurable experience."
He goes on to explain that the differences between theatre and television are "mainly technical", but says he tries not to get too bogged down with that side of things.
"You can go overboard and get so vain about how you look in a shot and then it becomes a vanity project," he says. He misses the rehearsals that come with working in theatre, and adds that, while they do rehearse in television, "it's quick and minimal".
"They expect you to come having done the work and made some choices," he continues. "If those choices don't work, they tell you and you have to make quick decisions. But that is a really good thing."
He adds: "Sometimes you can over think things and over rehearse. But sometimes great things come out of very quick decisions in the moment – just by listening and reacting."
For "The Stage" interview with David Caves, please click here