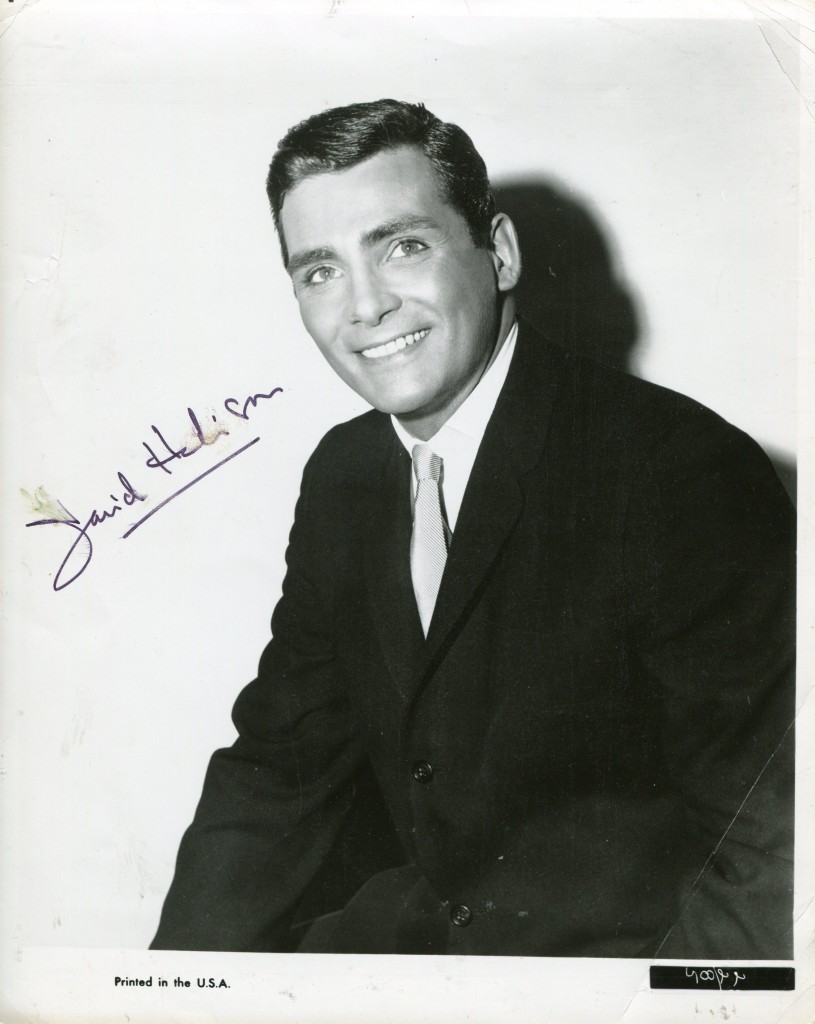 David Hedison was born in 1928 in RhodeIsland. He is best known for the hit TV series "Voyage to the Bottom of the Sea" during the 1960's. He also starred in 1959 in the cult "The Fly" with Patricia Owens.
IMDB entry:
David Hedison was born Albert David Hedison, Jr. in Providence, Rhode Island, where his father owned a jewelry enameling business. He decided he wanted to be an actor after seeing Blood and Sand (1941). He started out in the theater as "Al Hedison", receiving a Theatre World Award for most promising newcomer after appearing in the play, "A Month in the Country". He soon signed on with Twentieth Century-Fox and starred in several movies before going on to TV's Five Fingers (1959) and a name change to David Hedison. He then appeared in the popular series, Voyage to the Bottom of the Sea (1964). Hedison appeared in many made-for-TV films and TV series, including two James Bond films. He also was a regular on the soap opera, Another World (1964), from 1991-1995. More recently, he starred in theatrical productions with Juliet Mills and Lois Nettleton. Hedison appeared on the TV soap, The Young and the Restless (1973), in 2004. His most recent TV appearance was on Piers Morgan's Life Stories (2009) in 2012.
– IMDb Mini Biography By: L.M. Adams
The above IMDB entry can also be accessed online here.