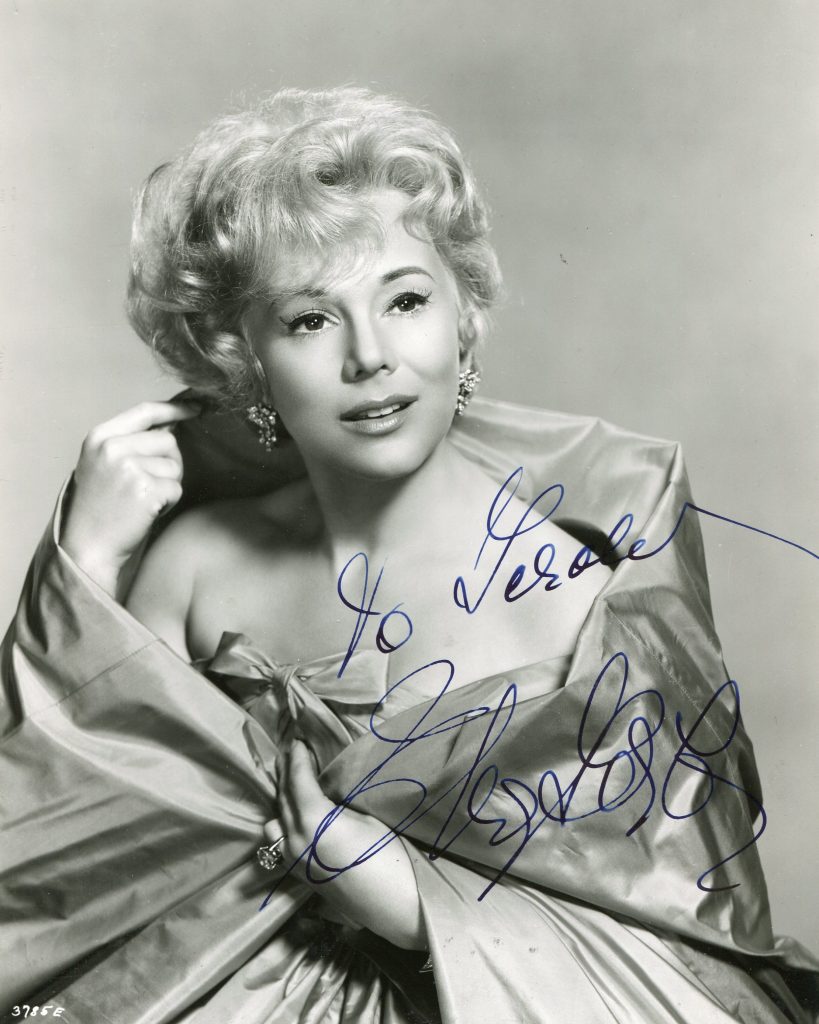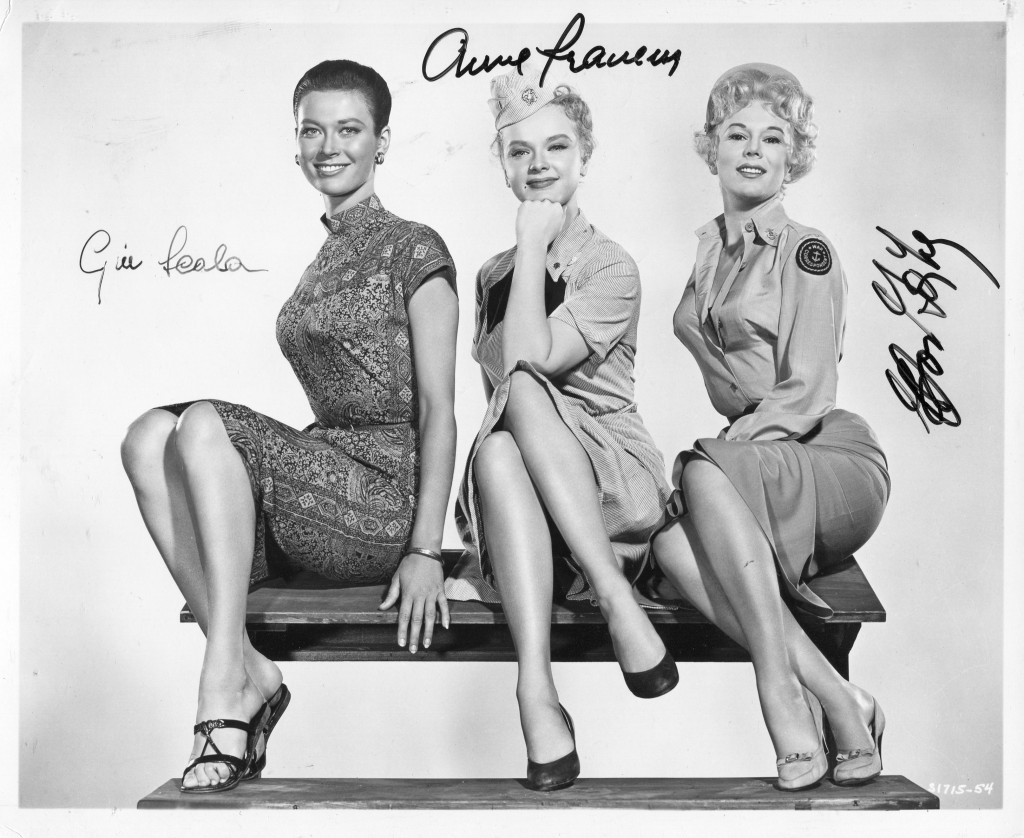 Eva Gabor was born in 1919 in Budapest, Hungary. She was the younger sister of Zsa Zsa Gabor. She is best remembered for her role as 'Lisa Douglas' wife of Eddie Albert in the popular television series "Green Acres". The series ran from 1965 until 1971. Her films include "Don't Go Near the Water", "My Man Godfrey" and "Gigi". She died in 1995.
TCM overview:
The youngest of the Gabor sisters, Eva came first to the United States in the thirties, establishing a fluffy career in films and later on Broadway. Fluffy best delineates the difference between the two sisters. Despite her jump on Zsa Zsa, her publicity was based more on mere sophistication, continental understanding and sweetness; she lacked the tartness and bite of Zsa Zsa. In the 1950's, when publicity aspired to its peak for cynicism and zaniness, Zsa Zsa was destined to be the public favorite, just as she was Mama Jolie's favorite at home.
But Eva paved the way, especially in early television's live dramatic series that came out of New York ("GE Theater", "Philco Playhouse", "Climax", etc.) and later guesting enough in the 1960s to keep herself moderately known. As Zsa Zsa's career outstripped itself in the 60s on "Hollywood Squares", Eva received a plum series opportunity on the inane, but popular, "Green Acres". As Lisa Douglas, Manhattan socialite turned farmer's wife ("I gad allergic smalling hay") she was the Desi/Ricky figure opposite Eddie Albert's supposed Lucy, drifting through chicken coops and hogpens in her eternal maribou negligees, blank but childlike, trusting and sweet. Middle America tuned in for a surprising five years and 170 episodes.
Her charm remained intact guesting on such happening series as "The Love Boat" and "Fantasy Island" and showing up to chat amicably on Merv Griffin and Mike Douglas, the former of which was engaged to her in some press agent's dream. She smiled glamorously from the covers of her wig catalog, bewigged in the usual lookalike Gabor style, causing more confusion about who's-who than ever.
The above TCM overview can also be accessed online here.