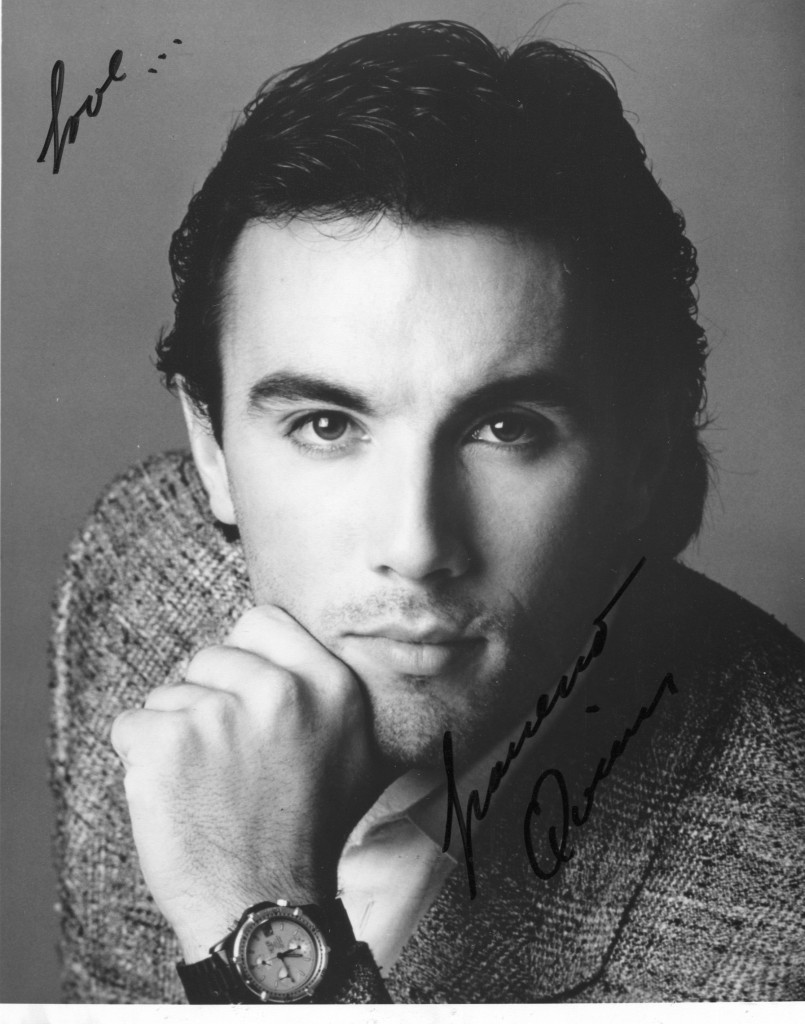 Francesco Quinn obituary in "The Los Angeles Times" in 2011.
Francesco Quinn the actor son of movie legend Anthony Quinn, had a promising debut with a supporting role in the Oscar-winning film "Platoon" before carving out a journeyman career with steady TV work and straight-to-video productions. He died Friday evening of a suspected heart attack at 48.
Quinn collapsed on the street where he lived in Malibu while walking home from a nearby store with one of his sons, said Lt. James Royal of the Los Angeles County Sheriff's Department's Malibu/Lost Hills station. He was pronounced dead at Santa Monica-UCLA Medical Center. Quinn's agent, Arlene Thornton, said in a statement that the cause had not been determined but that he was believed to have suffered a heart attack.
One of a reported 13 children of Anthony Quinn, the Academy Award-winning actor remembered for his title role in "Zorba the Greek," Francesco Daniele Quinn was born in Rome in 1963. His mother, Iolanda Addolori, was an Italian wardrobe assistant who met his father on the set of the film "Barabbas" and later married him. The couple had two more children.
Francesco Quinn's ancestry — Anthony was of Mexican-Irish descent — allowed him to portray a range of characters.ADVERTISEMENT
After playing the drug-dealing soldier Rhah in "Platoon," Oliver Stone's 1986 Vietnam War drama that won the Academy Award for best picture, Quinn appeared in more than a dozen films. In "The Tonto Woman," a Western based on an Elmore Leonard story that became a 2008 Academy Award nominee for best live-action short, he played a Mexican gunslinger.
On television, he had recurring roles in prime time series, including "JAG," "24″ and "The Shield," and from 1999 to 2001, he played writer Tomas del Cerro on the soap opera "The Young and the Restless." He also played the young Santiago in a TV movie version of Ernest Hemingway's "The Old Man and the Sea" that starred his father as the title character.
Quinn's survivors include his wife, Valentina Castellani-Quinn, and three children. He was previously married to Julie McCann.
His father died at 86 in 2001.