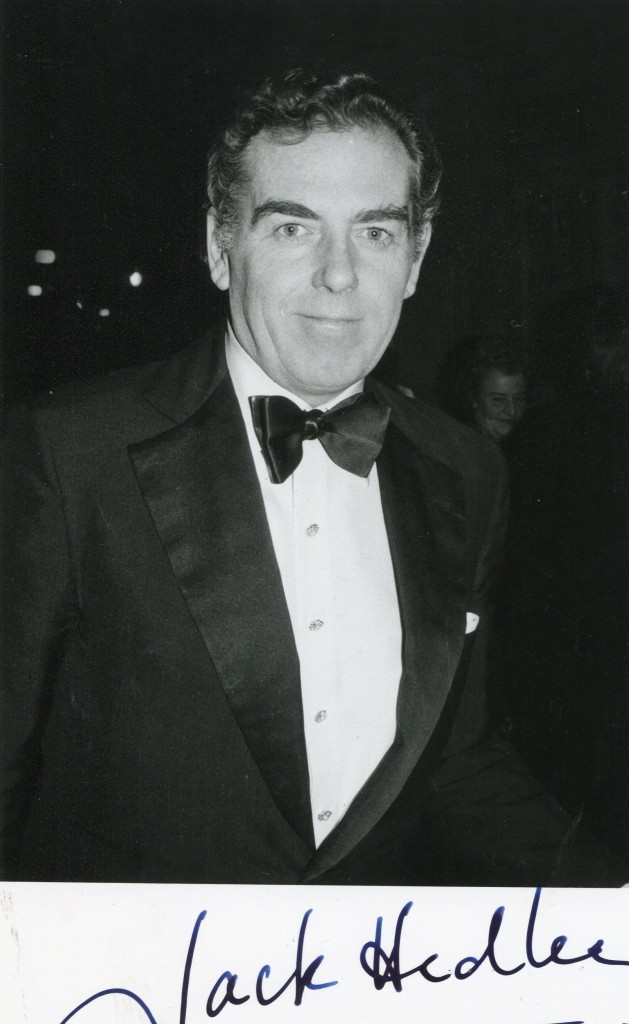 Jack Hedley was born in 1930 in London.   Although his career has been mainly on British television, he has starred in such movies as "Room At the Top" in 1959, "The Secret of Blood Island" and in 1968, "The Anniversary" with Bette Davis.   Jack Hedley died in 2022 at the age of 92.
"Wikipedia" entry:
Born in London and educated at Emanuel School, his screen career began in 1950 with a 13-minute drama-documentary about polio called A Life to be Lived. In the 1950s he starred in a number of films and TV appearances, such as Left Right and Centre, Fair Game, and the Alun Owen-scripted No Trams to Lime Street with Billie Whitelaw. He became a TV star in the Francis Durbridge-scripted BBC series The World of Tim Frazer (transmitted from November 1960 to March 1961), the 18 instalments of which comprised three separate serials of six episodes each. He also played Corrigan Blake in Alun Owen's BBC play You Can't Win 'Em All (1962) the role being taken over by John Turner in the series Corrigan Blake that resulted the following year. He was also in Alun Owen's A Little Winter Love (1965), part of the Theatre 625 series.
He appeared in a number of British films of the 1960s, including Lawrence of Arabia (1962), The Scarlet Blade (1963), Witchcraft (1964), Of Human Bondage (1964), The Secret of Blood Island (1964) and The Anniversary(1968). He also had a lead role as Lt Colonel Preston in Colditz (1972–74).
Hedley later appeared in the James Bond film For Your Eyes Only (1981) as Sir Timothy Havelock, also voicing Havelock's parrot. Soon after this, in the autumn of 1981 he played the lead role (cynical investigative cop Fred Williams) in Lucio Fulci's The New York Ripper (Lo squartatore di New York, 1982), in which his voice was dubbed[citation needed]. He also starred with Stanley Baker and Jean Seberg in the film of Irwin Shaw's In The French Style(1963).
Other TV appearances include: The Saint (1965), Gideon's Way ("The Alibi Man", 1965), Softly, Softly (1967), Dixon of Dock Green (1969), The Buccaneers (1957), the ex-serviceman Alan Haldane in Who Pays the Ferryman?(1977), Return of the Saint (1979), One by One (1984), Remington Steele (also 1984), Only Fools and Horses ("A Royal Flush", 1986), 'Allo 'Allo (1992), Dalziel and Pascoe (1998) and the television film version of Brief Encounter (1974).