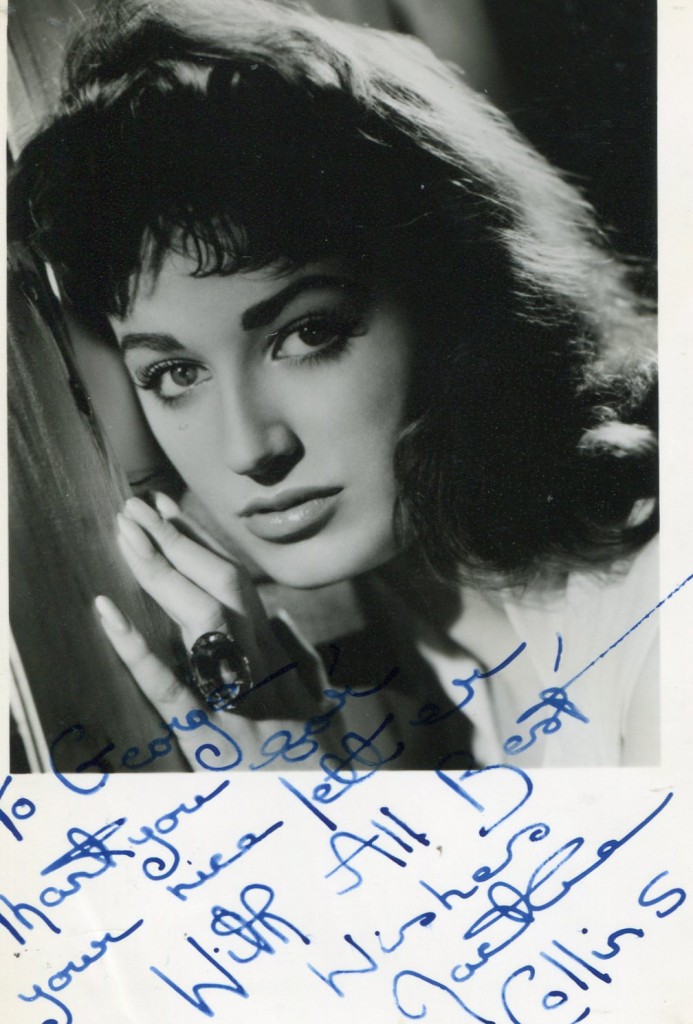 Jackie Collins is of course best known as a novelist. She did though appear in some British movies of the 1950's. Her films include "They Never Learn" in 1956 and "Barnacle Bill" with Alec Guinness. She is the sister of Joan Collins.
IMDB entry:
Younger sister of
Joan Collins
and Bill Collins. Author of books such as
Hollywood Wives
(1985). In 2004 she plugged her 23rd book "Hollywood Divorces" which was a thinly-disguised portrat of certain Tinseltown players , As the titillating London-born author of Rock Star (1999),
Lucky Chances
(1990) and
Hollywood Wives
(1985), the writer has had 400 million copies of her books sold in more than 40 countries. Has the same birthday (October 4th) as another famous novelist,
Anne Rice
. Daughter of theatrical agent Joe Collins. In 1959 she changed her name to "Lynn Curtis", because of forever being referred to as "sister of Joan Collins". Two years later she felt comfortable enough to revert to her real name. The Sunday Times List estimated her net worth at $147 million.