Janette Scott. TCM Overview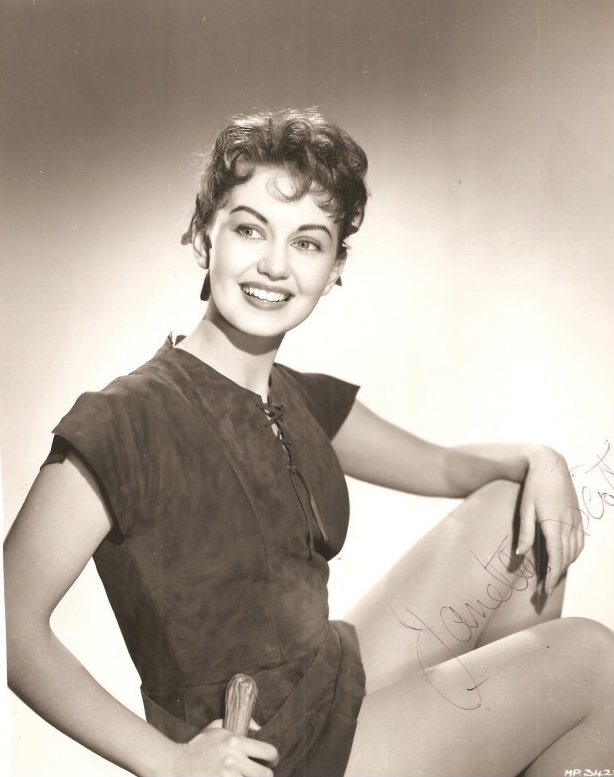 Janette Scott (born 14 December 1938) is an English actress. She was born in Morecambe, Lancashire.
She is the daughter of actors Jimmy Scott and Thora Hird. She started her acting career as a child actress known as Janette Scott, and was briefly (along with Jennifer Gay) one of the so-called "Children's Announcers" providing continuity links for the BBC's children's TV programmes from the Lime Grove Studios in the early 1950s.
She became a popular leading lady, one of her best known roles being April Smith in the 1960 film School for Scoundrels, based on the "One-upmanship" books by Stephen Potter, in which Ian Carmichael and Terry-Thomas
competed for her attention. Scott wrote her autobiography at the age of 14.
Her film appearances include The Day of the Triffids; her appearance there is referenced in The Rocky Horror Picture Show:.

TCM Overview: