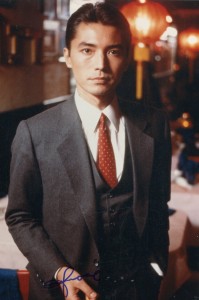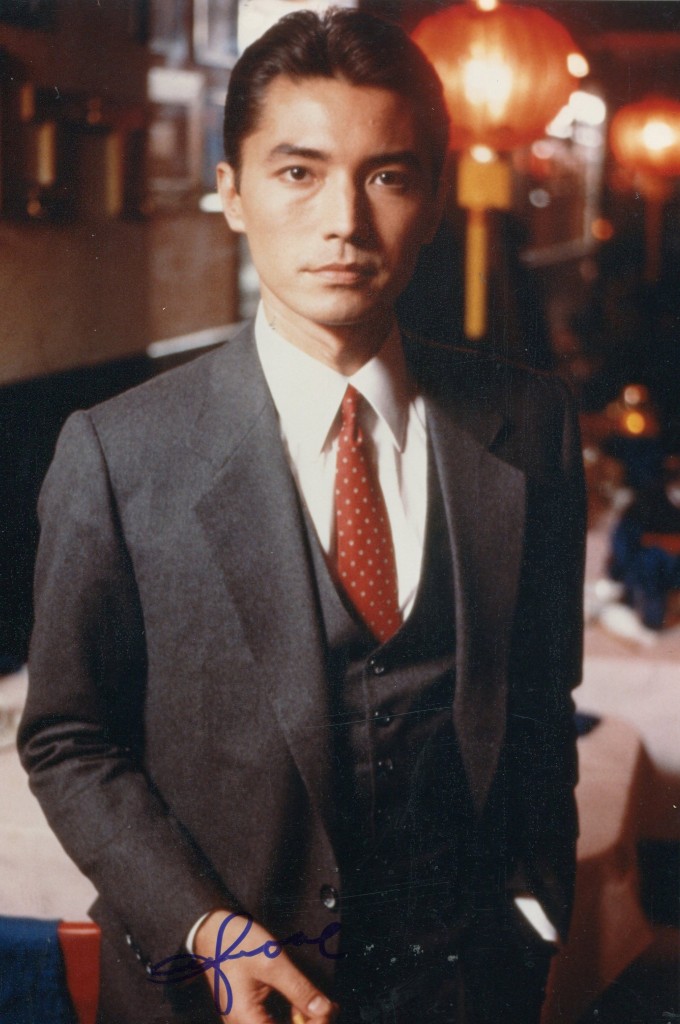 John LoneJohn Lone was born in 1952 in Hong Kong.   He trained at the Peking Opera.   He continued his studies in the performing arts in California
TCM overview:
A strikingly handsome, lithe and somewhat androgynous Hong Kong-born actor of film and stage, John Lone became established on stage initially via several collaborations with playwright David Henry Hwang. On film, he is probably best recalled for his portrayal of Emperor Pu Yi in Bernardo Bertolucci's lavish, Oscar-winning epic "The Last Emperor" (1987). Orphaned as a young boy, Lone began rigorously training as an actor at the Chin Ciu Academy of the Peking Opera in Hong Kong at age 10. He resided at the school for eight years, undergoing all day training in acting, singing, dance, mime, poetry, weaponry, acrobatics, and martial arts.
At age 18, Lone moved to America and settled in Los Angeles where he quickly snared small roles on film and TV, as well as joined the East-West Players. After earning attention for his performance in David Henry Hwang's "F.O.B." in L.A., he headed to NYC to recreate the role Off-Broadway in 1981, netting an OBIE Award. The playwright then wrote "Dance and the Railroad" specifically for Lone who starred in, directed, choreographed and scored the production at the Public Theatre.
The movies soon beckoned and Lone made an impact with an impressive nonverbal performance as a defrosted caveman in "Iceman" (1984), following up with "Year of the Dragon" (1985), playing a ruthless Chinese Mafia boss. Here, without mounds of obscuring makeup, he displayed his glamorous movie-star looks to the American public for the first time.
Lone has not had a prolific feature career, apparently by choice. He shifts back-and-forth from stage to screen, directing to acting. He has a successful pop singing career in Asia as well as and his own lines of cosmetics and apparel. The actor has made quirky film choices opting for roles in foreign and small independent films (e.g., Alan Rudolph's "The Moderns" 1988) rather than standard commercial Hollywood fare. Lone continued in this vein with David Cronenberg's film version of Hwang's "M. Butterfly" (1993), where he played the Asian object of desire of a French diplomat (Jeremy Irons). Subsequent high profile feature roles have cast the handsome player as nefarious types. In 1994's "The Shadow", Lone was the descendent of Genghis Khan battling Alec Baldwin's Lamont Cranston, while "The Hunted" (1995) saw him portray a cold-blooded assassin. After a long absence, Lone graced US audiences with his charismatic presence playing yet another suave ganglord in "Rush Hour 2" (2001).
The above TCM overview can also be accessed online here.