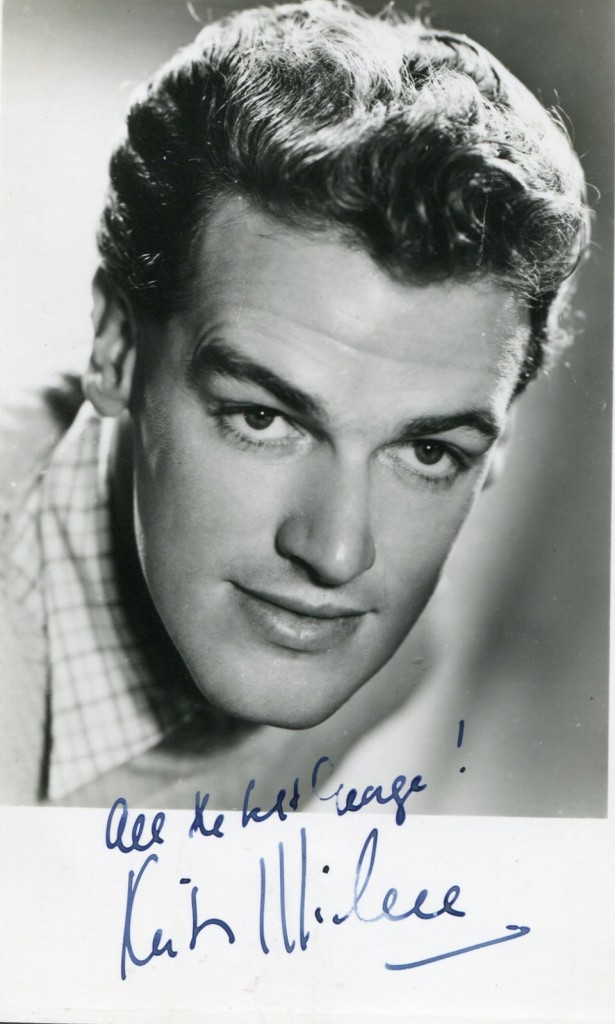 Keith Michell was born in Adelaide, Australia in 1926.   He began his career on the stage in 1947 and by 1951, was acting in London.   His film career began in 1957 in "Dangerous Exile" with Belinda Lee and Louis Jourdan  followed by "True As A Turtle" with June Thorburn.   Throughout the 1960;s be became a very popular actor in musicals in the West End.   In 1970 he had a huge success on television in "The Six Wives of Henry the 8th".   In the 1980's and 90's he had a recurring role on the popular television series "Murder She Wrote" with Angela Lansbury.
IMDB entry:
Keith Michell, the Emmy Award-winning Australian television and movie actor best known for portraying King Henry VIII , was born on December 1, 1928 in Adelaide, South Australia and brought up a little less than 150 miles away in Warnertown, which is near Port Pirie. He taught art until he made his debut on the Adelaide stage in 1947, following that up with his first appearance in London in 1951.
Michell was a member of the Shakespeare Memorial Theatre Company. From 1974 to 1977, he was the artistic director of the Chichester Festival Theatre. He has starred in several musicals, including the first London production of Man of La Mancha (1972).
In addition to his theatrical work, he appeared extensively in film and television in Australia and the UK, most notably as King Henry VIII in the six-part 1970 BBC seriesThe Six Wives of Henry VIII (1970), for which he won an Emmy Award. A movie version was made in 1972. On US television, he appeared as a regular on Murder, She Wrote(1984).
In addition to acting, he wrote a musical adaptation of Henrik Ibsen's "Peer Gynt" called "Pete McGynty and the Dreamtime". He also paints and illustrates books, as well as written and illustrated cookbooks.
Michell married the Anglo-Czech actress Jeanette Sterke in 1957. They have a son, actorPaul Michell, and a daughter, actress Helena Michell. A theater in Port Pirie, the Keith Mitchell Theatre-Northern Festival Centre, has been named in his honor.
Keith Michell died in 2015.
– IMDb Mini Biography By: Jon C. Hopwood
The above IMDB entry can also be accessed online here.
Obituary in "The Telegraph" in 2015.
Keith Michell, the Australian-born actor and director who has died aged 89, was celebrated for his many imposing stage and screen performances as Henry VIII.
Michell came to monopolise one of British history's favourite subjects for dramatisation. Such was the charm of this burly, sturdy, square-set, square-jawed, mellifluous upstart from the Antipodes that when he revived Shakespeare's King Henry VIII at the Chichester Festival in 1991 he could with justice claim to have made the part of the much-married monarch his own for a quarter of a century.
Even recent high profile performances by Damian Lewis, in Wolf Hall, and Jonathan Rhys Meyers, in The Tudors, have failed to dispossess him of the character entirely.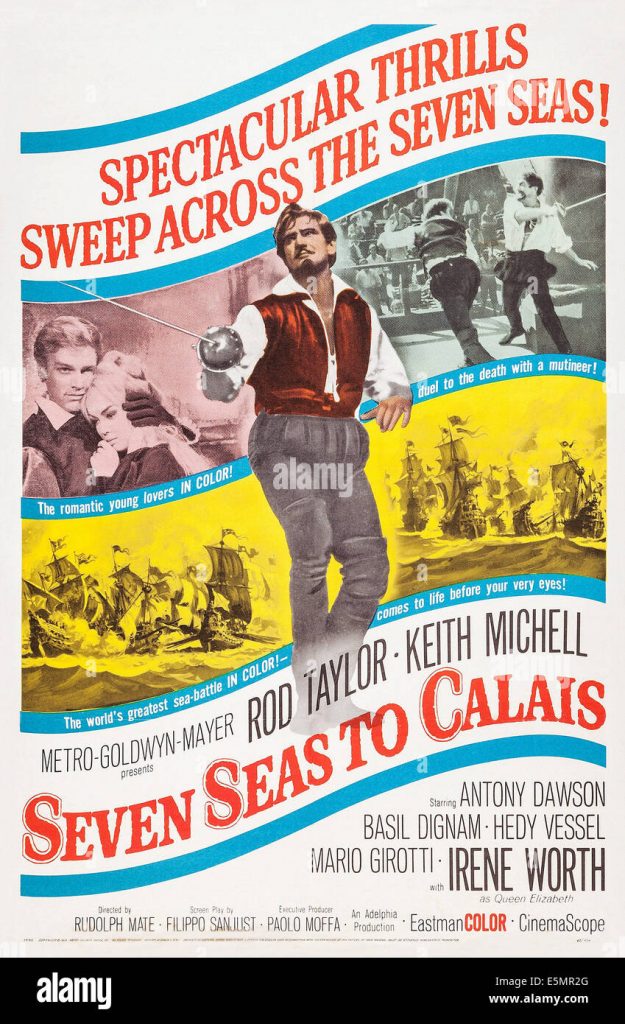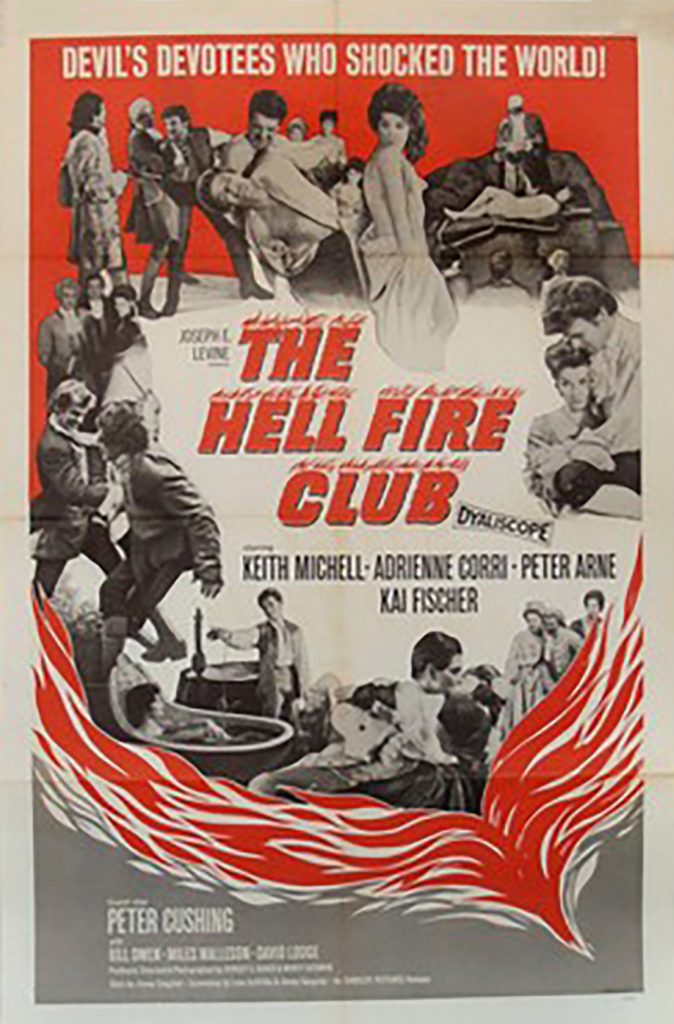 Michell's first Henry appeared in a West End comedy imported from Paris, Jean Canolle's The King's Mare (Garrick, 1966). The famous BBC television series, The Six Wives of Henry VIII, followed in 1972, and later that year its feature film spin-off Henry VIII and His Six Wives (played by Frances Cuka, Charlotte Rampling, Jane Asher, Jenny Bos, Lynne Frederick and Barbara Leigh-Hunt). Some two decades' later he revived Shakespeare's play. And in 1996 he played Henry a final time in the television film The Prince and the Pauper (he was by this time 67).
Often visually reminiscent of Holbein's portrait and always aurally imposing, Michell's Henry did not please all tastes. Rarely a subtle player, Michell could seem on the screen both mannered and larger than life, though on television the close-ups of the costumes and the air of historical authenticity counted as much as the acting.
Nevertheless the bluffness and the bluster of the screen performances did not wholly obscure the human being beneath the surface. Michell was, however, a more effective performer on the stage for which his Old Vic and Stratford-on-Avon training fitted him. In fact, he possessed the rare theatrical attribute of being as accomplished in classical tragedy as in musical comedy.
When he was appointed artistic director of the Chichester Festival in the mid-1970s in succession to men like Sir Laurence Oliver who, as its founding-director, had prepared his new National Theatre Company at the Sussex theatre, and Sir John Clements, an actor-manager of long experience, there were murmurs of doubt.
In the event, Michell acquitted himself well, not only as an administrator but also as an innovator. He introduced the startled playgoers of southern England to the ancient Greeks, the French neo-Romantics. He even brought forward Topol, the popular Israeli from the Broadway musical comedy Fiddler on the Roof, to play Shakespeare's Othello, with himself as Iago. The policy did Michell great credit. For he proved his dramatic point by raising the festival's sights.
Keith Joseph Michell was born on December 1 1926 in Adelaide, Australia, and educated at Port Pirie High School, Adelaide Teachers' College, Adelaide School of Arts and Crafts and Adelaide University. He taught art before he took up acting professionally.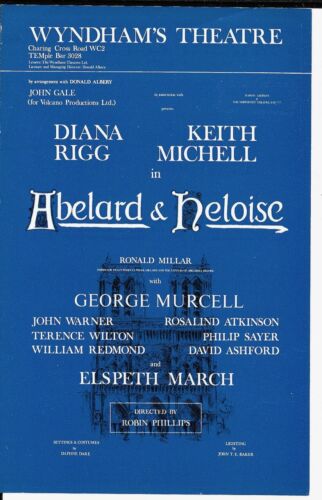 He made his first theatrical appearance at the Playbox Theatre, Adelaide, in Lover's Leap in 1947. Then he sailed for England for stage training at the Old Vic Theatre School.
After a stint with the Young Vic Theatre Company, as Bassanio in The Merchant of Venice, he appeared in the West End as Charles II in the musical And So To Bed (New Theatre, 1951). He joined the Shakespeare Memorial Theatre Company, under Anthony Quayle, for its 1952-53 Australian tour. He then returned to Stratford-on-Avon for the next three seasons.
For the newly-established English Stage Company at the Royal Court in 1956 he took the title role in Don Juan, before joining the Old Vic as Benedick in Much Ado About Nothing, Proteus in The Two Gentlemen of Verona, Antony in Antony and Cleopatra and Aaron in Titus Andronicus. He had a notable success in the two leading roles of Nestor/Oscar in Peter Brook's production of the musical comedy Irma La Douce (Lyric, 1958) and led the Broadway transfer two years' later.
After returning to England to play the Vicomte de Valmont in John Barton's The Art of Seduction (Aldwych, 1962) he joined Olivier's first Chichester Festival Theatre Company for the opening productions of The Chances and The Broken Heart. He played the Count in Anouilh's The Rehearsal on Broadway (1963) before further tours of Australia and New Zealand.
Back in the West End, in 1964 he had a long run as Robert Browning in the musical comedy Robert and Elizabeth (Lyric). After Henry VIII in The King's Mare opposite Glynis Johns , he played Don Quixote in Man of La Mancha (Piccadilly, 1968); and after appearing in Abelard and Heloise with Diana Rigg in the West End and New York, he took on Hamlet for Sam Wanamaker at the Globe.
During his tenure as Chichester's artistic director (1974-77) he also directed and acted in many of his own productions. In London, his many well-remembered appearances include playing opposite Geraldine McEwan in Jerome Kilty's Dear Love (Comedy, 1973), playing Sherlock Holmes in The Crucifer of Blood (Haymarket, 1979), and enjoying musical parts in On the Twentieth Century (Her Majesty's, 1980) and The Captain Beaky Christmas Show (Lyric, 1981-82) . In 1980 his version of Jeremy Lloyd's song Captain Beaky reached No 5 in the UK charts.
For Melbourne Theatre Company he adapted, in 1981, Ibsen's Peer Gynt as Pete McGynty and the Dreamtime (1981) and the following year opened the Keith Michell Theatre at Port Pirie, Adelaide, with a one man show. In the mid-1980s he toured the UK in Amadeus and America with La Cage aux Folles and Aspects of Love.
Apart from Henry VIII, his other television credits included My Brother Tom (1986) and Captain James Cook (1988); his film appearances included Dangerous Exile (1958), The Hell Fire Club (1961), Seven Seas to Calais (1962), House of Cards (1968) and The Executioner (1970).
Keith Michell married, in 1957, the Czech-born actress Jeannette Sterke. She survives him along with their son and daughter.
Keith Michell, born December 1 1926, died November 20 2015