Kieron Moore obituary in "The Guardian" in 2007.
Kieron Moore was born in 1924 in Skibbereen, Co Cork. He was educated in Dublin and after college, he joined the Abbey Theatre. He made over 50 films and appeared opposite Vivien Leigh in "Anna Karenina" in 1948. He went to Hollywood and made "Ten Tall Men" with Burt Lancaster and "David and Bathsheba" with Gregory Peck and Susan Hayward. He returned to Britain and continued his career there in such films as "Recoil" and "Blue Peter". In 1959 he returned to Hollywood to make "Darby O'Gill and the Little People" for Walt Disney. In the 1970's he retired from acting and became editor of "The Universe", a Catholic newspaper. He died in France in 2007.
The "Guardian" obituary by Mark Lawson:
Kieron O'Hanrahan, who has died aged 82, knew that he would be most remembered as "the actor Kieron Moore", for roles including Vronsky opposite Vivien Leigh in Anna Karenina (1947) and a bank robber in The League of Gentlemen (1960), but he was never fully satisfied by acting and spent at least the last 30 years of his life in retreat from the profession, working for the Catholic overseas aid agency Cafod and the Catholic newspaper The Universe. Few movie stars end their lives, as Kieron did, visiting the sick in hospital in France. He had retired there in the 90s and, in his latter years, this would have been his idea of a perfect final scene.
The acting had, anyway, unexpectedly overtaken a man who, from his birth on a farm in Skibbereen, County Cork, seemed most destined to be a doctor or writer. Kieron's father Peadar O'Hannrachain (the Irish version of the family name) wrote books, poetry, journalism and a play, promoting Irish nationalism and the Gaelic League to the extent that he was both jailed and deported (to Herefordshire) by the British.
Kieron was greatly influenced by his father's experiences and once, on a journalistic assignment to Belfast, refused to speak English to a patrolling British soldier. Only after his funeral did I discover that this incident directly repeated an act of defiance by his father which had been immortalised in an Irish poem. He inherited from this family background a lifelong concern with oppressed or dispossessed people which emerged in two documentaries he wrote and directed for Cafod: Progress of Peoples, shot in Peru, and The Parched Land, filmed in Senegal.
Kieron also drew from his father a passion for Ireland and for writing, although he was never as happy in either as he might have hoped. The first profession he chose was medicine but, after only a few months at University College hospital in Dublin in 1941, his hobby of acting accelerated, and roles in two late plays by the writer Sean O'Casey – Purple Dust and Red Roses for Me – took him to Liverpool and then London, where a movie scout offered a seven-year contract and an anglicised surname.
Two leading film encyclopaedias by Ephraim Katz and David Thomson, describe Kieron Moore respectively as "a husky, stern leading man" and "an Irish actor with a hangdog expression". The latter aspect, if true, possibly reflected the actor's own uncertainty about his calling, perhaps because he had always felt most at ease speaking Irish on stage rather than English on film. He would later recall his misery before attending the Royal Command Performance of Anna Karenina, knowing that he had been stiff and miscast. He regularly spoke well of only one of his films: The Green Scarf (1954), in which, among a cast including Michael Redgrave and Ann Todd, he played a deaf, dumb and blind author accused of murder. And, while his debut film, The Voice Within (1945), meant little to him professionally, it was of great personal significance: on the set, he met the actor Barbara White, to whom he was married for 59 years.
Kieron's escape from cinema – and an opportunity to honour his father's political intensity – came in 1974, when Cafod offered him a six-month sabbatical as an ambassador which stretched to nine years and put him on the other side of the camera. If the documentaries had exposed his writing gene, journalism released it when, in 1983, he joined The Universe, the biggest-selling Catholic newspaper, as associate editor. (Between 1984 and 1986, I worked for him there as reporter, TV critic and feature writer.)
He still fulfilled the cliche of "film-star looks", with a tennis-court tan and a firm head of hair which betrayed his age only by greying. Had he not retired from acting, he could easily have played Omar Sharif in a biopic. Even when on time, or early for work, he always seemed to enter the office at the run, a tan shoulder bag bulging with copies of the morning papers, annotated on the train from Surrey, and the works of theology and classics of European and Irish literature which usually alternated in his reading, apart from a passion for the spy thrillers of the American writer Charles McCarry. He would frequently spend two days reworking the main editorial, usually choosing as his subject international inequality or injustice.
Kieron sometimes struggled to adjust to the tone of Catholic journalism. Once, when a visiting priest was railing against the free availability of condoms in society, he testified that they were like "washing your feet with your socks on", not a theological objection previously considered.
His passionate commitment to projects also sometimes caused problems. Once, when he burst into a Universe meeting shouting "the bastards have blown up Middlesbrough Cathedral!", colleagues assumed that a gruesome act of terrorism had occurred, but the associate editor had simply noticed that the printers had increased the size of an ecclesiastical photograph against his wishes. His entry into journalism coincided with the rise of video recorders, and one sub-editor, after losing a particularly fierce editorial argument, was in the habit of cathartically screening the sequence in The Day of the Triffids (1962), in which Moore's character is eaten by a plant.
But, if stubbornness existed in him beyond ordinary human levels, so did kindness. One of his aims at The Universe was to humanise the paper's moral advice column (a sort of "agony nun") beyond the stern reiterations of Vatican law that had been the previous practice. The God he believed in was demanding, but also forgiving.
He encouraged and championed young writers and was later delighted to see former staff turning up in the national papers or the BBC. It gave him great pleasure that Roger Alton, who he had employed to professionalise page designs, became editor of the Observer.
Kieron was a Catholic of great faith (for much of his life attending mass daily) and, in this respect at least, would have made a good priest, although he would not easily have foregone the pleasures of flesh and family.
He was fiercely proud of his children and pleased that all entered caring professions: his daughter a nun, two of his sons teachers and the other a psychotherapist. They and Barbara survive him.
· Kieron O'Hanrahan (Kieron Moore), actor, journalist, charity worker, born October 5 1924; died July 15 2007For "The Guardian" obituary, please click here.
Gary Brumburgh's entry:With dark good looks and a brawny build, Irish actor Kieron Moore made a name for himself in post-war British films as both heroes and villains. Interestingly, he is better remembered for one of his more earnest failures, that of Count Vronsky opposite Vivien Leigh's Anna Karenina (1948).Born Kieron O'Hanrahan, he grew up in a hearty, Irish-speaking-only household. His father, Peter, was an Irish Nationalist writer, poet, editor and political activist who was imprisoned more than once by the British for his activities.

Encouraged by their parents to pursue their artistic leanings, Kieron's sister Nease became an actress, brother Fachtna became a music director, and sister Blaithin played harp for the National Symphony Orchestra. Kieron himself was educated in Dublin and started to study medicine at University College. He abandoned his medical studies, however, after an Abbey Theatre rep saw him in a local play and accepted his application for membership.In 1943 the handsome Kieron moved to England and subsequently made his London stage debut as Heathcliff in a production of Wuthering Heights. He went on to gain more notice in such plays as Purple Dust by 'Sean O'Casey' and Everyman. He made an impressive film debut as an Irish Republican Army killer in The Voice Within (1945). The heroine in the film, murdered by Kieron's character, was played by actress Barbara White. Despite their fatal on-camera relationship, they formed a much more positive one away from the lens and married in 1947. Barbara retired shortly thereafter and they had three sons (Casey, Colm, Sean) and one daughter (Theresa).
Kieron was a talented, durable player but seemed to lack the charisma or drive for top stardom despite his early promise. An impressed Alexander Korda signed him up with his London Films following a heralded performance in the West End version of Sean O'Casey's play Red Roses for Me in 1946. The marquee name of Kieron Moore was bestowed upon him at this time.

While he excelled in his next unsympathetic role, the psychological drama Mine Own Executioner (1947) in which he plays a schizophrenic POW treated by doctor Burgess Meredith (with real-wife Barbara playing his wife in one of her last film roles), Kieron failed to capitalize on the one role that could have made him a star. As the urbane count in Anna Karenina (1948), he was deemed miscast by many of his reviews.
Kieron took a bite of the Hollywood apple when cast as Uriah the Hittite in the plush but stilted biblical epic David and Bathsheba (1951) opposite Gregory Peck and 'Susan Hayward' , and as a dashing Foreign Legion corporal in Ten Tall Men (1951), starring Burt Lancaster. Not much happened as a result and he returned to England. There he continued to offer fine and varied performances, notably in The Green Scarf (1954), in which he earned applause for his role as a deaf, blind and mute murder suspect.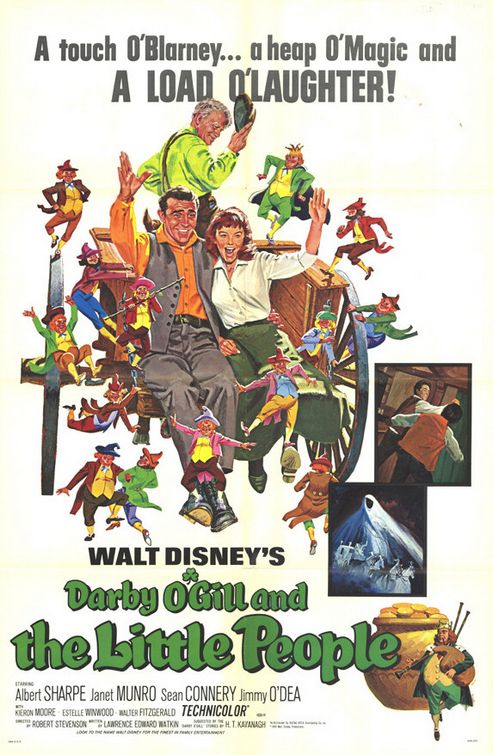 Another part that garnered some attention was his playing of the bully Pony Sugrue in the Disney classic Darby O'Gill and the Little People (1959). This was topped by the strong kudos he received in the top-drawer Jack Hawkins comedy starrer The League of Gentlemen (1960) as a gay former officer recruited by Hawkins to pull off a major bank heist. At the same time, he turned hero once again as a man forced to battle flesh-eating plants in the classic sci-fi thriller The Day of the Triffids (1963) co-starring Janette Scott.
At this juncture Kieron's status started to regress with more and more routine films handed him, including Doctor Blood's Coffin (1961), I Thank a Fool (1962) and The Thin Red Line (1964). He played second fiddle to special effects in Crack in the World (1965) and to Gregory Peck (again) in Arabesque (1966). He took as his final film the underwhelming Custer of the West (1967) in which he was oddly cast as an Indian chief. Throughout the 1950s and 1960s he customarily performed on TV, including a short-lived series.
After retiring from feature film work altogether in 1974, his life took a religious and socially-active turn. He joined the Catholic Agency for Overseas Development, for whom he worked for nine years, directing and narrating two film documentaries in the course of that time. The films dealt specifically with the struggle for survival in Third World countries. He also traveled extensively in the Middle East and India and provided voice-overs for other documentary features as well.
Retiring quietly to France in 1994, Kieron was survived by his wife, Barbara, and children at the time of his death on July 15, 2007 at age 82.
Dictionary of Irish Biogrphy
Moore, Kieron (1924–2007), actor and catholic activist, was born Ciarán Ó hAnnracháin in Skibbereen, Co. Cork, on 5 October 1924, one of four sons and two daughters of the Gaelic Leaguer and political activist Peadar Ó hAnnracháin (1873–1965) and his wife Máire Ní Dheasúna (Desmond) (1888–1967) from Kinsale. Peadar Ó hAnnracháin was one of thirteen children of a small farmer in the Skibbereen area. Having learned Irish from a textbook, he became a travelling teacher, writer, and journalist in Irish; his arrest in Abbeyfeale, Co. Limerick, on 10 June 1912 for insisting on giving his name in Irish to a policeman became a cause célèbre. He joined the Irish Volunteers in 1913 and was imprisoned for IRA activities several times between 1916 and 1921. At the time of Ciarán's birth the Ó hAnnracháin family lived on a small farm that they owned, Peadar supplementing his farming with journalism and a local government job. The farm was sold in 1938 when Peadar took up a civil service position in Dublin. He was the author of numerous books in Irish, including poems, plays, a novel, and memoirs such as Fé bhrat an Chonnartha(1944), an account of his Gaelic League work, and Mar mhaireas é(1953). Ciarán's siblings included the actress Neasa Ní Annracháin (mother of the broadcaster Doireann Ní Bhriain), Fachtna Ó hAnnracháin (director of music with Radio Éireann), and the harpist Bláithín Ní Annracháin. The family were brought up as Irish-speakers, and a persistent tendency to stiffness in Moore's vocal delivery on film reflected a preference for Irish. Moore's cultural sophistication (as an adult he read four languages and had a wide-ranging love of literature) grew from the heritage of his father, and in later years he campaigned on behalf of poor farmers in developing countries whose living conditions resembled those of his ancestors.
Moore was educated at Coláiste Mhuire, Dublin, and studied medicine at UCD for a few months in 1941 before dropping out to join the Abbey Players (having appeared as an amateur in two Irish-language productions in the Peacock theatre). His lead in an Abbey production of the mediaeval mystery play 'Everyman' was praised, and in 1943 he moved to England to pursue an acting career. He initially attracted critical acclaim by playing Heathcliff in a stage adaptation of 'Wuthering Heights' at the Richmond theatre in Surrey (reprising the role in a 1948 BBC TV production), followed by the role of Ayamonn Bredon in 'Red roses for me', the West End hit by Sean O'Casey (qv). (Moore had previously appeared in a Liverpool production of O'Casey's 'Purple dust'.) His height and dark good looks fitted the image of the romantic hero.
His first film role (as Kieron O'Hanrahan) was in an Irish-set picture, The voice within (1945, dir. Maurice J. Wilson), in which he played an IRA man competing with his brother (also in the IRA) for the love of their stepsister. Shortly afterwards he was recruited by Alexander Korda's London Films with a seven-year contract (he then changed his surname to Moore). Leading roles in A man about the house (1947, dir. Leslie Arliss) and Mine own executioner (1947, dir. Anthony Kimmins), both drawing on his Heathcliffean image of dangerous, damaged glamour, were well received, and he was briefly regarded as the coming romantic lead of British cinema.
Moore's career received a decisive setback, however, when he was cast as Count Vronsky opposite Vivien Leigh in Alexander Korda's film production of Anna Karenina (1948, dir. Julien Duvivier). He later told the critic Alexander Walker (qv) that both he and Leigh felt their freedom to interpret their roles had been taken away from them by a cynical director who cared nothing for the material but wished to impose a glossy romanticism on it in the hope of pleasing audiences; that within two weeks of the start of filming he considered going to Korda and demanding to be released, and spent much of the shoot inwardly cursing himself for not having done so; and that when he went to the premiere 'I knew I was going to my own hanging' (Walker, Vivien, 186–9). Moore's fears were realised: his performance was savaged by critics who treated him as chief scapegoat for the film's numerous failings (highlighted by contrast with the 1935 Hollywood adaptation with Greta Garbo and Fredric March). The critic James Agate sneered that Moore had shown himself to be 'an idol with feet of peat' (Ir. Times, 28 July 2007). Moore's career never recovered, but he was somewhat ambivalent about this setback, later suggesting that a rapid rise to international stardom might have been disastrous for his personality.
After supporting roles in two Hollywood films – as a naively trusting and self-righteous Uriah the Hittite opposite Gregory Peck and Susan Hayward in David and Bathsheba (1951, dir. Henry King) and a showy French Foreign Legion corporal opposite Burt Lancaster in Ten tall men (1951, dir. Willis Goldbeck) – Moore settled into a career as a character actor, often in ensemble casts. Such films included The league of gentlemen (1960, dir. Basil Dearden), as one of eight disgraced or disgruntled former army officers planning a bank robbery. He played one of several wartime tugboat captains and potential sharers of Sophia Loren's favours in The key (1958, dir. Carol Reed); a member of an anarchist gang in The siege of Sydney Street (1960, dir. Robert S. Baker and Monty Berman), which was filmed in Dublin; and a grinning Cagneyesque terrorist among the parade of Arab stereotypes in Arabesque (1966, dir. Stanley Donen). The day of the triffids (1962, dir. Steve Sekely) is an extreme example of an ensemble appearance: Moore's role as a brilliant but self-hating alcoholic scientist seeking a remedy for the alien vegetable plague was added by the studio after the main filming had taken place. Moore often played characters of exotic origins (sometimes blacked-up), suffering personal trauma, or displaying some highly distinctive trait: his role as a deaf mute accused of murder in The green scarf (1954, dir. George More O'Ferrall) has been highly praised and was his personal favourite; his character in The league of gentlemen is an unusually early straight dramatic representation of a homosexual. His occasional lead roles were generally of the B-movie variety, as in Doctor Blood's coffin (1961, dir. Sidney J. Furie). Moore played the bully Pony Sugrue in Walt Disney's Darby O'Gill and the little people (1959, dir. Robert Stevenson), unsuccessfully competing with Sean Connery for caretakership of the local estate and for Darby's granddaughter. For several years after his last film appearance (as Chief Dull Knife in Custer of the West (1967, dir. Robert Siodmak) Moore made guest appearances on several British television serials, including Randall and Hopkirk (deceased). In 1970 he took the lead role in a short-lived, nine-episode BBC TV series of his own devising, Ryan International, depicting the adventures of a Paris-based lawyer vaguely based on such popular characters as The Saint and Perry Mason.
Moore had always been a committed catholic: he was a daily mass-goer for much of his life and made a point of reciting the rosary nightly with his children. As his acting career wound down, he experienced a renewal of his religious faith (partly through the influence of Fr Michael Hollings (1921–97), an influential priest of the archdiocese of Westminster, who combined theological liberalism with personal asceticism, social activism, and an unorthodox lifestyle). After being asked to undertake a six-month stint as a goodwill ambassador for the Catholic Fund for Overseas Development (CAFOD), Moore worked for the charity for nine years, travelling to the Middle East and India as a projects manager. He scripted, narrated and directed two documentaries dealing with CAFOD's work in Peru and Senegal, The progress of peoples (1975) and The parched earth(1979). (In 1957 he had directed two episodes of the BBC crime series The vise.) His last involvement in film was providing the voiceover for Muiris Mac Conghail's RTÉ Irish-language documentaries on the Blasket islands (Oileán eile, transmitted 6 January 1985) and the Aran islands (Mórchuid cloch is gannchuid cré, transmitted 16 March 1989).
From 1983 to 1994 Moore worked for the Universe, an English catholic weekly paper, rising to associate editor, thus finding an outlet for his repressed literary aspirations in writing numerous editorials, often on themes of social justice. He took to reading contemporary theology and was on the theologically liberal wing of the church, somewhat sceptical of the Vatican; he watered down the Universe's previously uncompromising moral advice column. He edited a supplement, New Creation, and created a magazine, New Dawn. Among other causes, he championed the innocence of the Guildford Four and Maguire Seven (convicted of participation in IRA bombings in Britain, cleared by the court of appeal after police were shown to have fabricated interrogation records), secured exclusive interviews with Margaret Thatcher and other political leaders, and commissioned a piece on suffering from the prominent theologian Karl Rahner, who was dying at the time. On a journalistic assignment to Belfast, he pointedly insisted on addressing a British soldier in Irish, imitating his father's defiance. His intense commitment to professional standards led to flare-ups with some colleagues (one sub-editor developed a fondness for replaying on video the scene of Moore being eaten by a plant in Day of the triffids), but at the same time he was eager to develop promising young writers.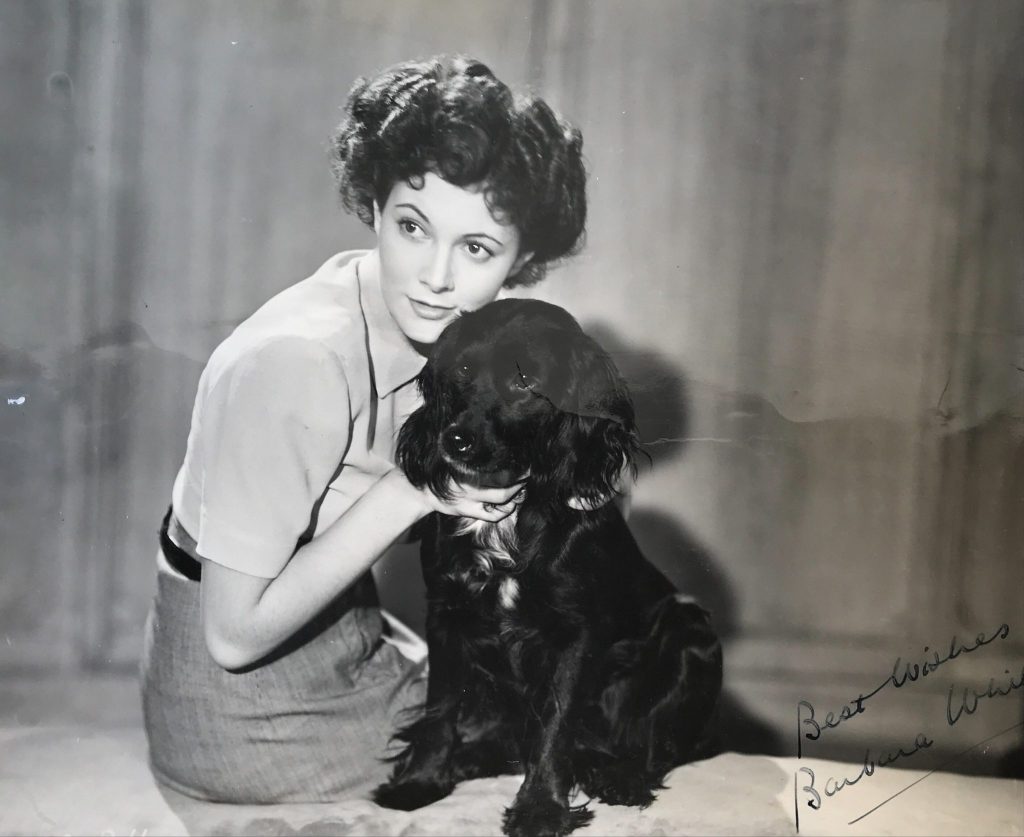 Moore married (1947) the actress Barbara White; they had three sons and one daughter (who became a nun), all of whom used the name 'O'Hanrahan' rather than 'Moore'. Moore frequently expressed pride that his children had all entered the caring professions. In 1994 he retired to the village of Saint-Georges-Antignac in the Charente-Maritime department of France, chosen because of its remoteness from the usual Anglophone expatriate haunts; he joined the local choir and spent part of his time as a volunteer hospital visitor in the nearby town of Jonzac. He died in Jonzac on 15 July 2007, and is buried in Saint-Georges-Antignac. His acting career never fully reflected the deep personal hinterland on which he drew in reading, writing, and social activism, and like the better-known Patrick McGoohan (1928–2009) he was marked by a life experience stretching from the smallholdings of inter-war western Ireland to Hollywood, and held together by commitment to marriage, family, and a personalised catholicism: Kieron Moore was never allowed to displace Ciarán Ó hAnnracháin.