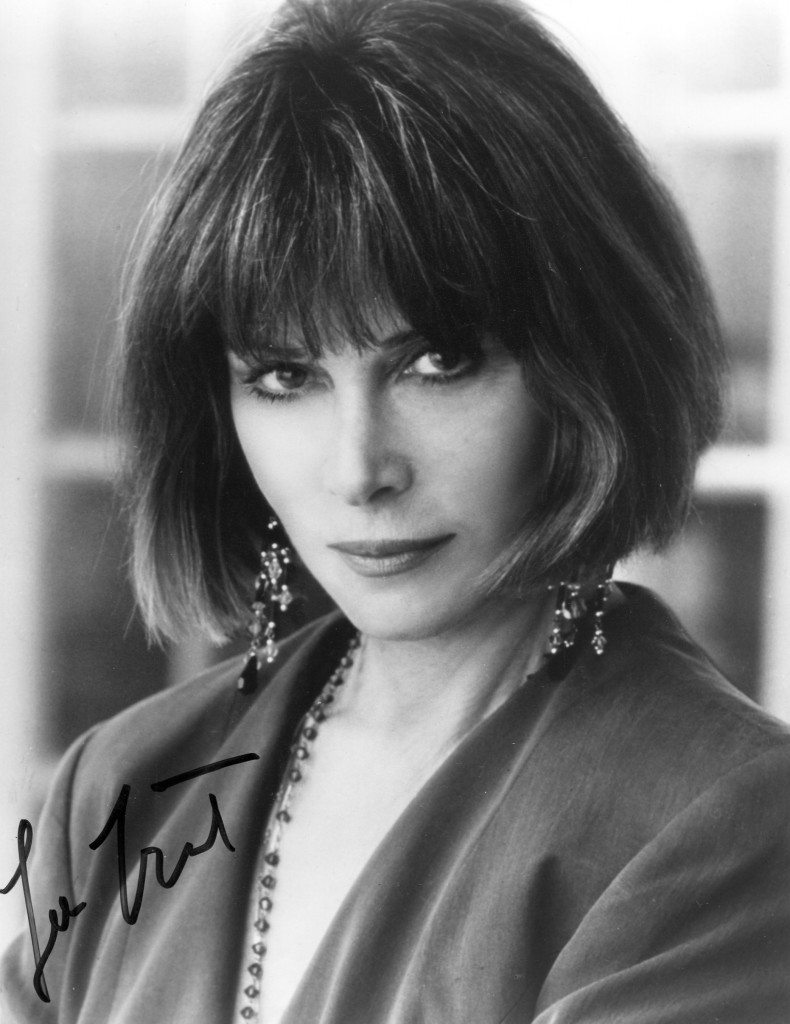 TCM overview:
An attractive brunette with angular features, Lee Grant began her career as a child performer with NYC's Metropolitan Opera. By age 11, she had become a member of the American Ballet Theatre. After music studies at Juilliard, she won a scholarship to attend the Neighborhood Playhouse and switched her focus to acting. Grant understudied the role of Ado Annie in a touring production of "Oklahoma!" before landing her breakthrough stage role as a young shoplifter in Sidney Kingsley's "Detective Story" in 1949. Hollywood soon beckoned and she recreated the role in William Wyler's 1951 superb film version. Grant won the Cannes Film Festival Best Actress prize and earned a Best Supporting Actor Oscar nomination for the role. Seemingly on the verge of a brilliant career, the actress found herself the victim of the blacklist when her husband, playwright Arnold Manoff was named before the House Committee on Un-American Activities. Grant herself refused to testify and the film offers over the next decade were sporadic.
Returning to Manhattan, Grant found work in TV (e.g., the daytime soap "Search for Tomorrow") and on stage (i.e., "A Hole in the Head" 1957; "Two for the Seesaw" 1959). After earning an OBIE Award for her work in Genet's "The Maids" in 1963, her small screen career began to pick up. In 1965, Grant joined the cast of the primetime soap "Peyton Place" as Stella Chernak and picked up an Emmy for her work. She earned a second statuette for her performance as a runaway wife and mother who ends up at a truck stop in California in "The Neon Ceiling" (NBC, 1971).
By the time she had earned her second Emmy, Grant's feature career had been rejuvenated with her stellar work as the widow of a murder victim in Norman Jewison's Oscar-winning "In the Heat of the Night" (1967). That same year, she essayed a neurotic in the campy "Valley of the Dolls". In "The Landlord" (1970), she was the society matron mother of Beau Bridges and her comic portrayal earned her a second Oscar nomination as Best Supporting Actress. Grant then played the mother of all Jewish mothers, Sophie Portnoy, in Ernest Lehman's film version of Philip Roth's novel "Portnoy's Complaint" (1972). Hal Ashby's "Shampoo" (1975) finally brought her a Best Supporting Actress Academy Award as a Beverly Hills matron having an affair with her hairdresser. The following year, Grant received a fourth nomination for her deeply moving portrayal of a Jewish refugee in "Voyage of the Damned".
Her subsequent screen roles have been of varying quality, although Grant always brings a professionalism and degree of excellence to even the smallest role. After striking out as a sitcom lead in the underrated "Fay" (NBC, 1975), she delivered a fine portrayal of First Lady Grace Coolidge in "Backstairs at the White House" (NBC, 1979), was the domineering mother of actress Frances Farmer in "Will There Really Be a Morning?" (CBS, 1983) and excelled as Dora Cohn, mother of "Roy Cohn" (HBO, 1992). On the big screen, Grant lent her substantial abilities to "Teachers" (1984) as a hard-nosed school superintendent, "Defending Your Life" (1991), as an elegant prosecutor sparring with adversary Rip Torn, and "It's My Party" (1996), as the mother of man suffering from complications from AIDS.
While Grant has continued to act in features and on TV, she has concentrated more on her directing career since the 80s. After studying at the American Film Institute, she made the short "The Stronger" (1976) which eventually aired on Arts & Entertainment's "Shortstories" in 1988. Grant made her feature debut with "Tell Me a Riddle" (1980), an earnest, well-acted story of an elderly couple facing death. She has excelled in the documentary format, beginning with "The Wilmar 8" (1981), about strike by female bank employees in the Midwest. (Grant later directed a fictionalized account entitled "A Matter of Sex" for NBC in 1984). She steered Marlo Thomas to an Emmy in the fact-based "Nobody's Child" (CBS, 1986) and earned praise for helming "No Place Like Home" (CBS, 1989), a stark look at the effects of unemployment. A number of her documentaries have been screen as part of HBO's "America Undercover" series, including the Oscar-winning "Down and Out in America" (1985), about the unemployed, "What Sex Am I?" (1985), about transsexuals and transvestites, "Battered" (1989), about victims of domestic violence, and "Women on Trial" (1992), about mothers who turn to the courts to protect their children. In 1997, she produced, directed and hosted the well-received "Say It, Fight It, Cure It" (Lifetime) which focused on breast cancer survivors and their families.
The above TCM overview can also be accessed online
here.