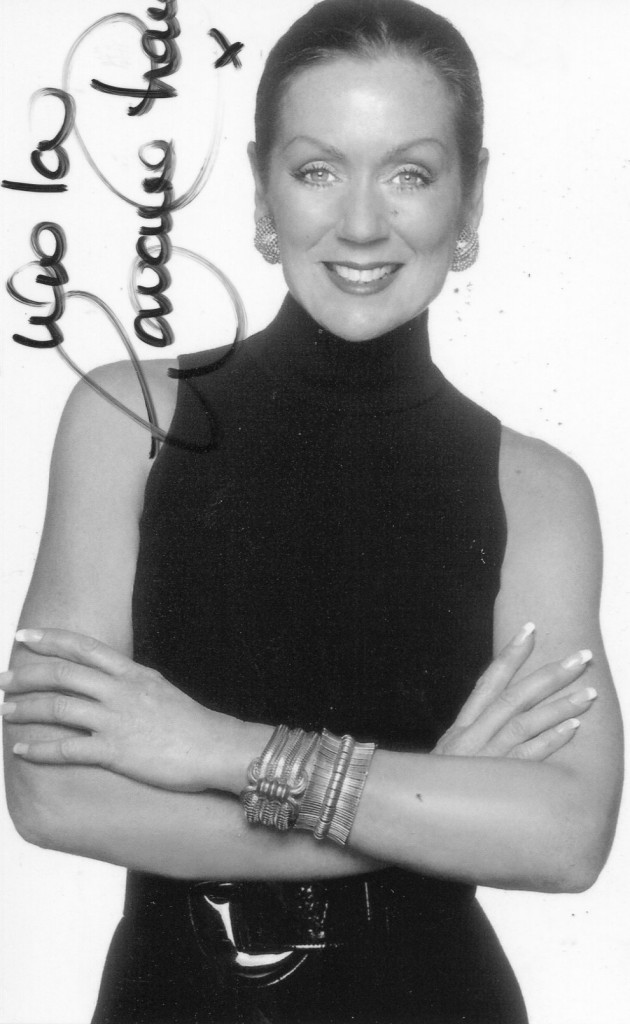 Lorraine Chase was born in 1951 in Deptford, Kent. She was featured in an advert for 'Campari' in 1975 that made her a national figure in the UK. She wnet on to star on TV and the stage and is best known for her long running role in "Emmerdale".
IMDB entry:
Lorraine started her career as a model in the 70s and did numerous modelling jobs until the famous advert for Campari which spawned her very famous catchphrase "Nah, Luton Airport!" An all-rounder she has tried it all, modelling, journalism, stage and TV. Her role as Stephanie in Emmerdale comes after a tough year out of the limelight.
In 2000, she was almost killed in a car crash when the car she was driving plummeted 30 foot down a bridge and she had to be cut from the wreckage. She spent four day in hospital with facial injuries and had to have part of her ear sewed back on after it was ripped off.
Lorraine is well known for her strong cockney accent, and people often need to translate what she says because of her frequent use of cockney slang
Bears a striking resemblance to actress
Sheree Murphy
and Emmerdale executive producer Steve Frost chose her to play Sheree's mother in the program especially for the likeness.
Marked her first year in long running soap Emmerdale. [September 2003]
The above IMDB entry can also be accessed online
here.