Margaret Johnston obituary in "The Guardian" in 2002.
Margaret Johnston was born in 1914 in Sydney, Australia. She came to the UK in 1936 to study at RADA. Her film debut was in 1941 in "The Prime Minister". Other film roles include !A Man About the House", "Portrait of Clare" and in 1965, "Life At The Top". She was married to the famous theatrical agent Albert Parker and after his death in 1975, she took over his agency. She died in 2002 at the age of 87.
Eric Shorter's obituary in "The Guardian":
Margaret Johnston, the Australian-born actor who has died aged 83, created a powerful atmosphere on stage with her combination of neurosis and ethereal sensibility, particularly in such rarefied drama as Tennessee Williams's Summer And Smoke (1951), Philip Barry's Second Threshold (1952), and Christopher Fry's The Dark Is Light Enough (1954).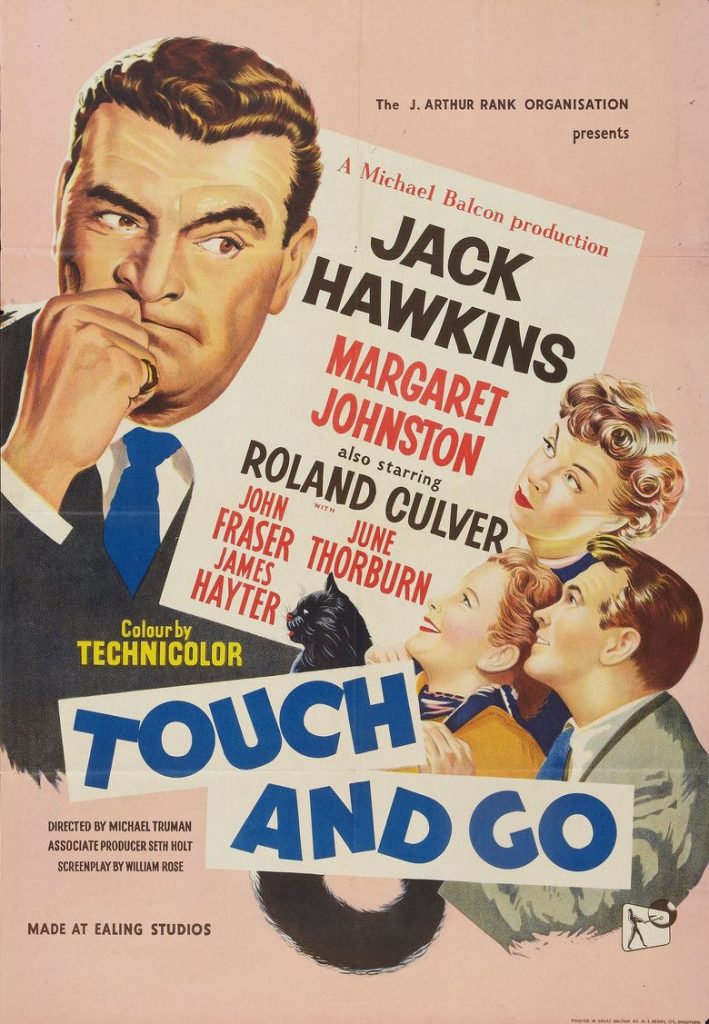 She was also a Shakespearean actress of distinction. As a bespectacled, jokey Portia, she greatly enlivened The Merchant of Venice at Stratford-on-Avon in 1956, her Desdemona to Harry Andrew's Othello struck a refreshingly independent note of femininity; and as Isabel in Measure for Measure her sincerity was captivating. If her Lady Macbeth to John Clement's sturdy soldier-poet seemed misconceived, at Chichester in 1966, it was nevertheless a heady experience. Johnston made films between plays; and on screen there are still echoes of those mental and spiritual qualities which brought such joy in the playhouse. Not that she ever thought her films mattered enough to constitute a film career. "I don't think I have one, do I?" she once said.
One of the first and more memorable parts was Jennifer, the aware secretary in Launder and Gilliatt's The Rake's Progress (1945). "I wanted Lilli Palmer's part, just because I was young and stupid," the actress recalled half a century later, "but the best part was the one I played." When it reappeared on television in the 1990s, a young assistant in Selfridge's food department happened to say to the actress, who was shopping there: "I wonder what happened to Margaret Johnston?" His customer never spilled the beans.
In other films, Johnston was the spinster sister who succumbs to the Latin charm of the major-domo in A Man About The House (1947) and nearly pays with her life; the careworn second wife of William Friese-Greene in The Magic Box (1951), about the early pioneer of kinematography; a dominant executive in a striped suit in The Knave Of Hearts (1954) opposite Gérard Philipe; a neurotic occultist in Night Of The Eagle (1962) and a malevolent wife in Life At The Top (1965).
Johnston's stage acting caught more attention in its day. Her first personal success came as Elizabeth in Rudolf Besier's The Barretts of Wimpole Street (1948), a second-rate revival which – as one critic remarked – was worth seeing, if only for Elizabeth.
In Tennessee Williams's Summer And Smoke (1951), Johnston played the wretched Alma in a subtle exhibition of repressed nervousness. Its run, however, was brief. Nor did Philip Barry's equally thoughtful Second Threshold (1952) have much success, but as the daughter trying to prevent her father's suicide Johnston's way of seeming not quite human was very moving. Something of the same gift for expressing exalted sensibility enriched Johnston's acting as the daughter of Edith Evans's Hungarian countess in The Dark Is Light Enough (1954). At any rate, it provoked these words from one critic: "As the pale shade of a more radiant mother, Margaret Johnston shines in a tremulous light of her own, the light of affirmation, like a vibrato on an air played by the violin."
When her husband Al Parker, the agent and former film director, died in 1974, Johnston took over the agency and ran it success fully for over 30 years. "Having been an actress," she said, "I could pass on certain things that had been passed on to me in my career by great directors."
Born in Sydney, New South Wales, young Maggie trained for the stage at London's Royal Academy of Dramatic Art. After her West End debut in 1939 in Saloon Bar, there followed seasons in provincial rep and try-out plays at Kew Bridge, one of which brought her back to the West End in Murder Without Crime (1942). After The Last Summer (1944) and new plays for HM Tennent at the Lyric, Hammersmith, (The Shouting Dies and The Time Of Your Life), Johnston was established as an actress to watch.
· Margaret Annette McCrie Johnston Parker, actor, born August 10 1918; died June 29 2002