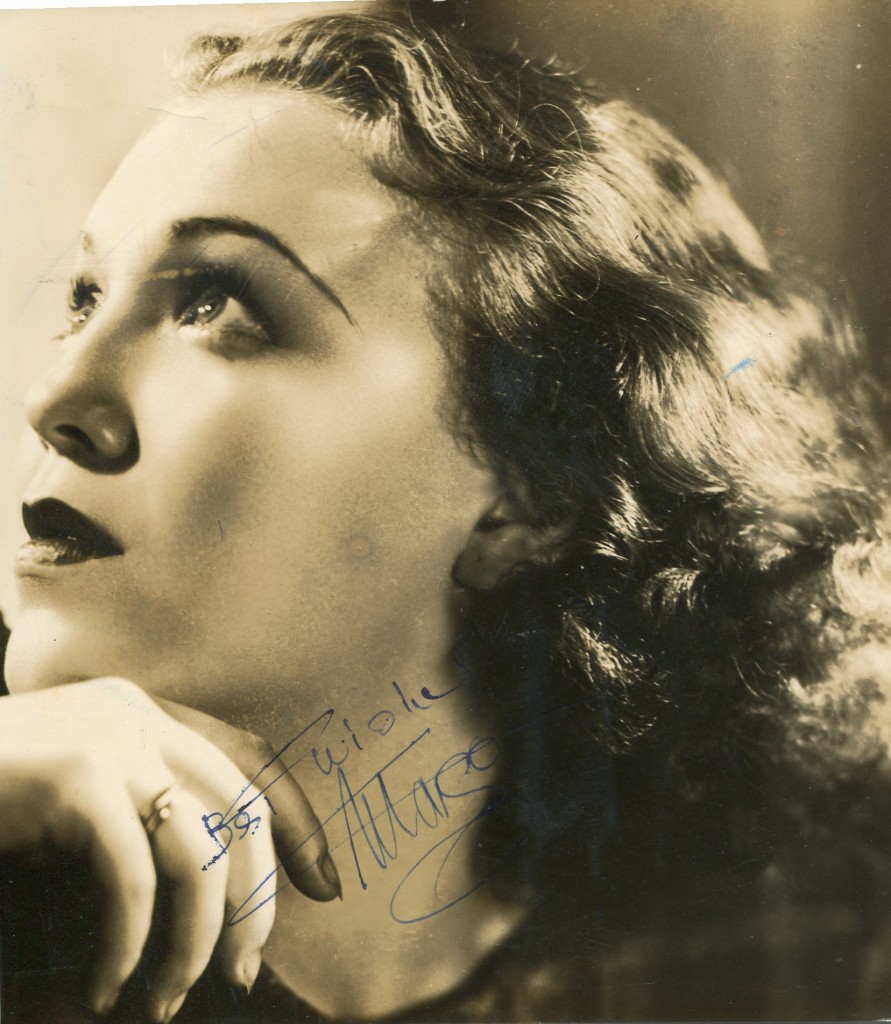 The lovely Margo was born in 1917 in Mexico City. She achieved fame in the 1930's in such movies as "Lost Horizon" and "Winterset". She was married to the actor Eddie Albert and their son was the actor Edward Albert. Margo died in 1985.
IMDB entry:
The daughter of a Spanish surgeon, Maria Margarita Guadalupe Teresa Estella Castilla Bolado y O'Donnell was born in Mexico City. As a niece to famous bandleader Xavier Cugat, she performed with his orchestra from the age of nine as a specialty dancer in nightclubs, and, later, on the Starlight Roof of the hotel Waldorf Astoria in New York. When she was fifteen years old, she was head-hunted by writers Ben Hecht and Charles MacArthur, who saw her dance and cast her in the Claude Rains drama Crime Without Passion (1934). Her debut as Rains' ex-lover who ends up being murdered by him, was well-received, critic Mordaunt Hall describing her performance as 'excellent'. Margo was best-known, however, for her role as the slum girl Miriamne Esdras in both stage and screen version of Maxwell Anderson's play Winterset (1936) and for her poignant performance as the young girl leaving Shangri-La (to her detriment) in Lost Horizon(1937). She also appeared on Broadway in 'Masque of Kings' (1937) and 'The World We Make' (1939) and had another small screen role in The Leopard Man (1943).
Margo was married for 39 years to the actor Eddie Albert, residing in Pacific Palisades, California. In later years, she became involved in the public sector, in 1974 becoming Commissioner for Social Services in Los Angeles.
– IMDb Mini Biography By: I.S.Mowis
The above IMDB entry can also be accessed online here.