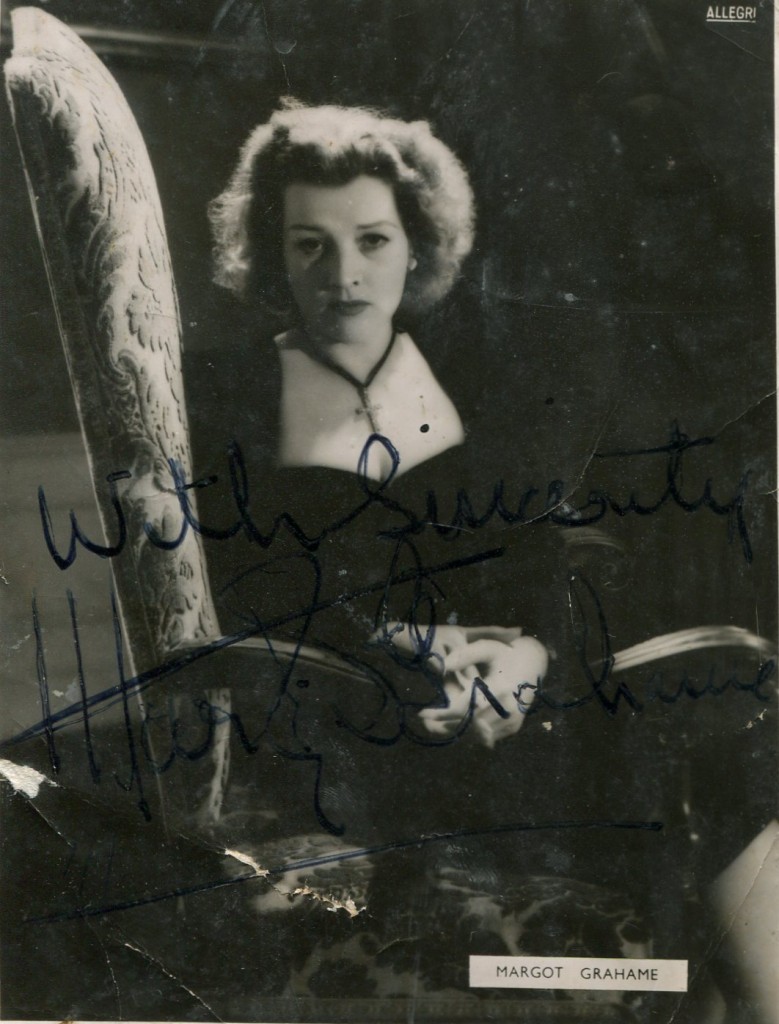 Margot Grahame was a British actress who had lead roles in Hollywood movies of the 1930's but continued her career in the UK from the 1950's on. She was born in 1911 in Canterbury. She made her film debut in 1930 in the British film "Rookery Nook". By 1935 she was in Hollywood where she made "The Informer" for John Ford and "The Buckaneer" for Cecil B. De Mille. She died in 1982 in London.
IMDB entry:
Britain's answer to
Jean Harlow
was dubbed the "Aluminum Blonde" during her peak; however, she turned into a redhead when she returned to films in the post-war years.
She developed a drinking problem in the early 1970s following the death of her third husband and became a recluse.
The highest-paid actress in England during the 1930s, she suffered from camera fright.
Married three times, she had no children.
Reared and stage-trained in South Africa, this statuesque blonde appeared in several UK films of the early 1930s before going to Hollywood, where she performed in a number of films of the 1930s, '40s and '50s.
Spent her childhood in South Africa where she was educated at Ladies College Durban. She first appeared on stage there in 1926 with a touring company under Dennis Neilson-Terry and accompanied them to London the following year. She made her film debut in 1929.