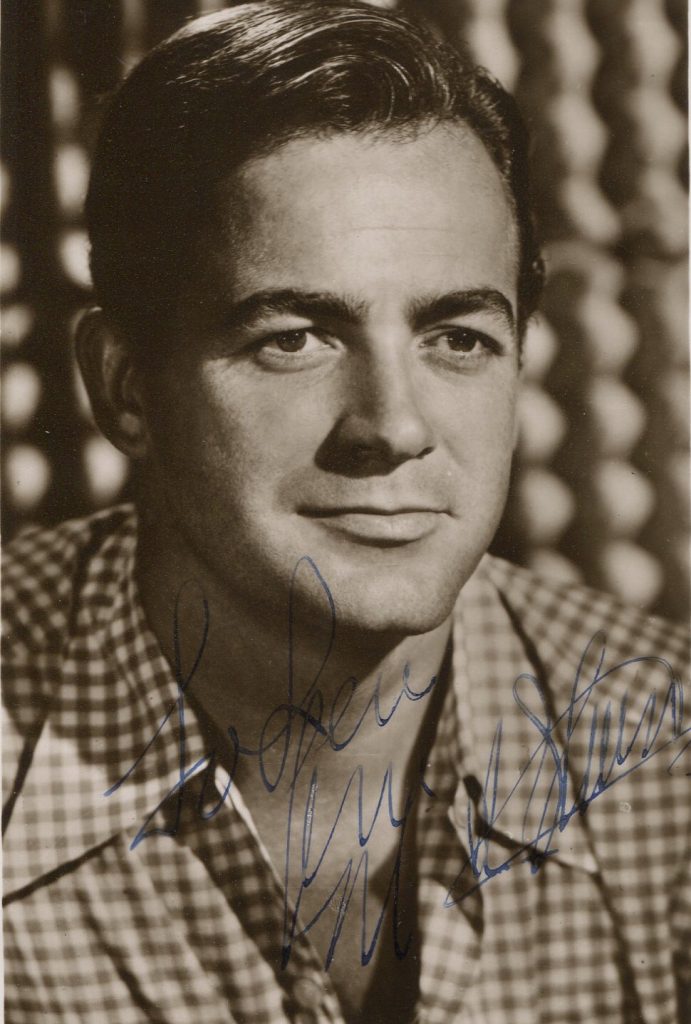 Mark Stevens. IMDB.
For a brief period in the late 1940's and early 1950's, Mark Stevens starred in some superior Hollywood dramas. He was born in Cleveland, Ohio in 1916. His movies include "The Dark Corner" with Lucille Ball in 1946, "The Street With No Name" with Richard Widmark, "The Snake Pit" with Olivia de Havilland and "Please Believe Me" with Deborah Kerr. He died in Spain in 1994.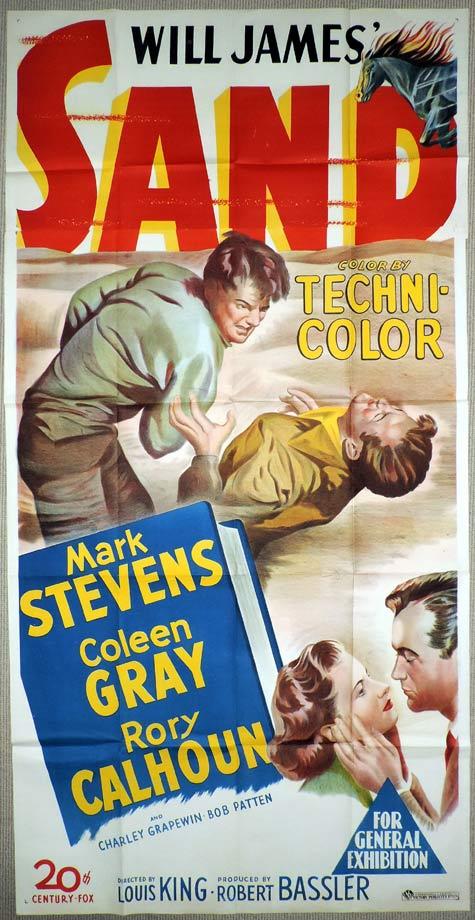 Gary Brumburgh's entry:
Mark Stevens, a second-tier star during the 1940s and 1950s, was born Richard William Stevens in Cleveland, Ohio in 1916 (the dates in reference books vary between 1915 and 1920). Of Scottish and English heritage, the freckle-faced boy with the reddish hair had a father who was an American flyer. But his parents divorced while he was young and Mark was sent to England. He resided briefly with his maternal grandparents until a second move to Canada, where he was raised by his older sister. Slight in stature, Mark built himself up through athletics. A back injury, however, kept him from serving in WWII.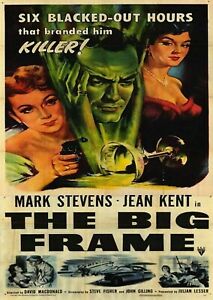 Mark's initial interest appeared to be art, which he studied for a time, but a gift for singing led to night club work. He began turning to acting as well and performed in musicals and legit plays throughout the various Canadian provinces. Radio broadcasting turned into another creative outlet for Mark. He eventually returned to his Ohio hometown in the early 1940s and won lead roles at the Cleveland Playhouse.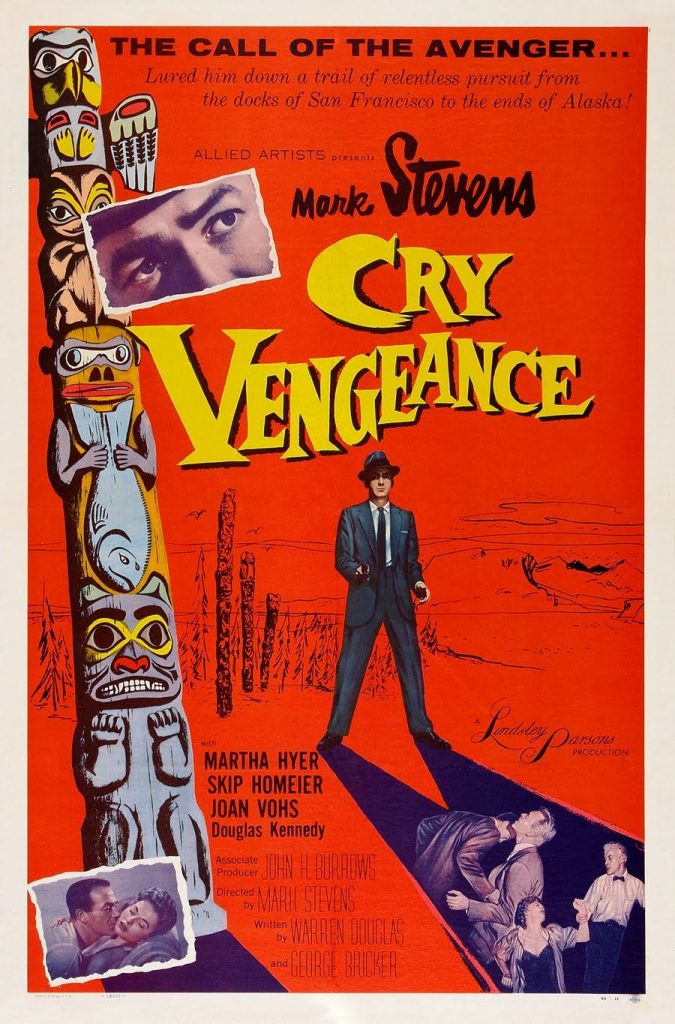 Notice here on the stage eventually had him setting his sights on Hollywood. Being young and talented combined with a 4-F classification that actually helped gain him a studio contract, first at Warner Brothers where he was groomed in bit roles and was briefly billed as Stephen Richards. That name as quickly changed by Darryl F. Zanuck to Mark Stevens after Mark's move to 20th Century Fox.
They darkened his hair and covered up the freckles to enhance his serious good looks. He soon materialized into a prime film noir contender with such films as Within These Walls (1945) and the excellent film noirThe Dark Corner (1946) (interestingly starring but 4th billed!), the latter pairing him up with a cast-against-type Lucille Ball five years before her "I Love Lucy" fame.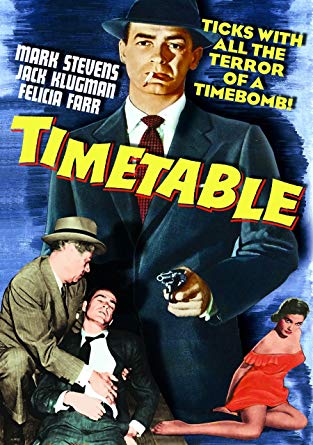 One of his best roles, however, was as an FBI man at odds with Richard Widmark in The Street with No Name (1948). On the musical front, Mark appeared rather colorlessly in such tunefests as I Wonder Who's Kissing Her Now (1947) and Oh, You Beautiful Doll (1949) in which he seemed overshadowed by his leading ladies.
Indeed, despite his good looks and abilities, Stevens was constantly (and unfairly) compared to a lesser version of John Payne or Alan Ladd. In retrospect, many of his capable performances leave viewers thinking he was a producer's casting Plan B.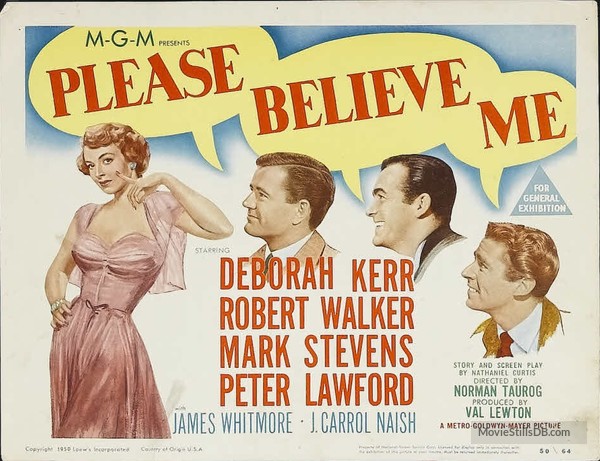 TV played a big part in the 1950s with two classic dramatic series coming his way. A move into producing with Mark Stevens Television, Inc. and music publishing with Mark Stevens Music, Inc. prodded him to consider retiring from acting, although he occasionally did guest spots on such TV dramas as Wagon Train (1957) and Playhouse 90 (1956), occasionally directing as well. A jack of all trades, Mark moved to Europe in the late 1950s and spent a decade operating a restaurant in Spain while writing novels (This, Then My Mind; Run Fast, Run Far; The Ex-Patriots).
He was married for some time to actress Annelle Hayes and had two children, Mark Richard and Arrelle. His rather nomadic existence eventually led to him not only filing for bankruptcy but headed for divorce in 1962.
Mark remained content in Europe, however, for most of his later life, but he did work in Hollywood and owned and maintained apartment buildings as well. He married a second time to a Swedish woman named Hilde. He died of cancer in Majores, Spain at 77 well-lived years old.
– IMDb Mini Biography By: Gary Brumburgh / gr-home@pacbell.net