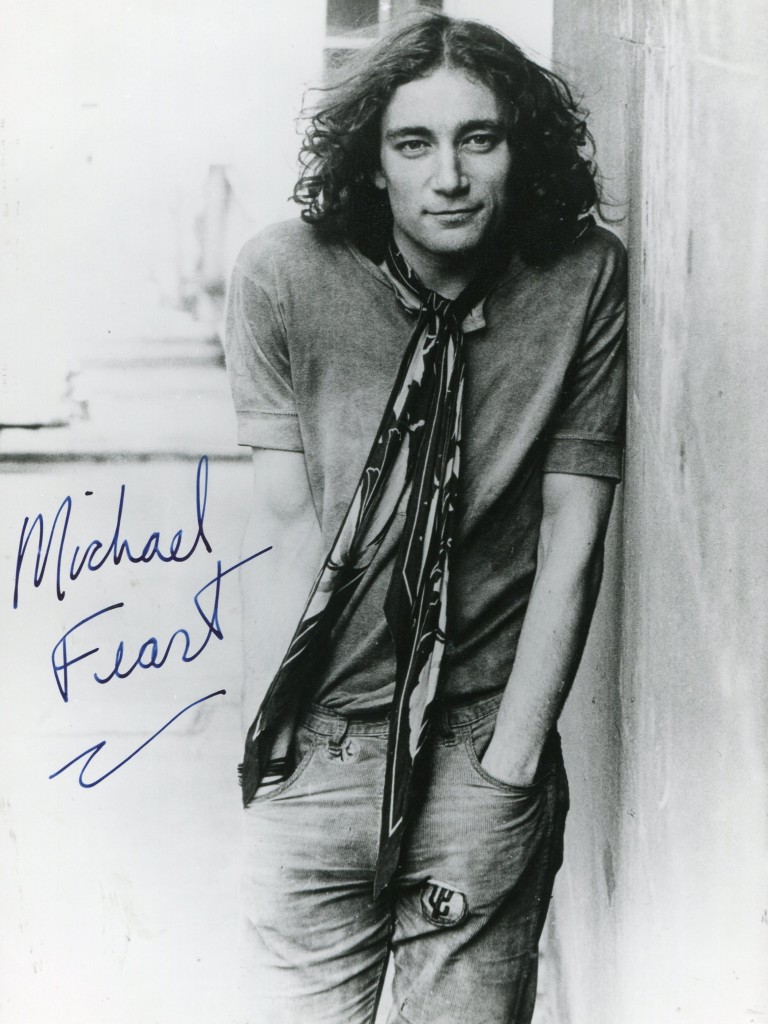 Michael Feast was born in 1946 in Brighton.   He made his debit in the British TV series "This Golden Age" in 1967.   His movies include "I Start Counting" in 1969, "McVicker" and "Velvet Goldmine".
Interview with "What's on Stage":
By Editorial Staff • 12 Mar 2001 • West End
---
Michael Feast's long and distinguished stage career includes roles in The Tempest (with Sir John Gielgud as Prospero), No Man's Land, American Buffalo, Murder in the Cathedral, The Possessed,Carousel and Sexual Perversity in Chicago. Most recently, he's been seen in London in Jeffrey Archer's The Accused at the Theatre Royal Haymarket, The Forest, opposite the late Michael Williams at the National and Timberlake Wertenbaker's After Darwin at the Hampstead Theatre.
His other credits include, on television, Touching Evil, Kavanagh QC, A Touch of Frost andMidsomer Murders; and on film, Sleepy Hollow, Velvet Goldmine and Long Time Dead.
---
Date & place of birth
Born 25 November 1946 in Brighton, East Sussex, EnglandTrained at
Central School of Speech & Drama
First big break
Playing a lead part (Woof) and singing a song called "Sodomy" in the original 1968 London production of Hair.
Career highlight
Playing a black fender stratocaster (a type of electric guitar) and singing "The Seventh Sun" with Zoot Money and the Big Roll Band.
Favourite production that you've worked on
No Man's Land by Harold Pinter at the National and in the West End. Why? Because you don't get to work with John Gielgud and Ralph Richardson every week.
Favourite co-star 
Michael Williams in The Forest at the National Theatre. He always passed the ball, and he gave me the opportunity to be a comedian.
Favourite director
Neil Bartlett. You'd have to work with him to find out why.
Favourite playwright
Shakespeare. Who else?
What roles would you most like to play still?
Prospero, King Lear, a bad man in a grey hat in a Western directed by Clint Eastwood.
What's the best thing currently on stage?
I haven't seen much recently, but Mose Allison (jazz musician) is always worth catching when he's in town.
What advice would you give to government to secure the future of British theatre?
Pass draconian laws that prohibit the making and broadcasting of idiot dramas on the telly – copy shows, medical shows, ropey adaptations of novels, etc. Then the idiot producers would go out of business and we could all start again in the theatre. And an extra bit of advice to government – reinstate Equity's closed shop status.
If you could swap places with one person, living or dead, who would it be?
Elvis Presley for just the period of about a year in the mid-1950s when he was recording at Sun Studios in Memphis with Sam Phillips and the Hillbilly Cats. Why? "Just because…" as the King said.
Favourite book
Riders of the Purple Sage by Zane Grey
Favourite after-show haunt
In my house with my wife
Favourite holiday destination
Barbados
Why did you want to do The Servant?
Wonderful part, wonderful play, wonderful director, wonderful theatre.
What's your favourite line from The Servant?
"Hasn't he got a lot of ties?"
What was the funniest moment during rehearsals for The Servant?
When the fantastically shaped loo was found to be crawling with lice underneath and every giggle ended in a shudder.
The Servant, about a spoiled young aristocrat and his wily servant, runs at the Lyric Hammersmith from 13 March to 21 April 2001 (previews from 8 March).