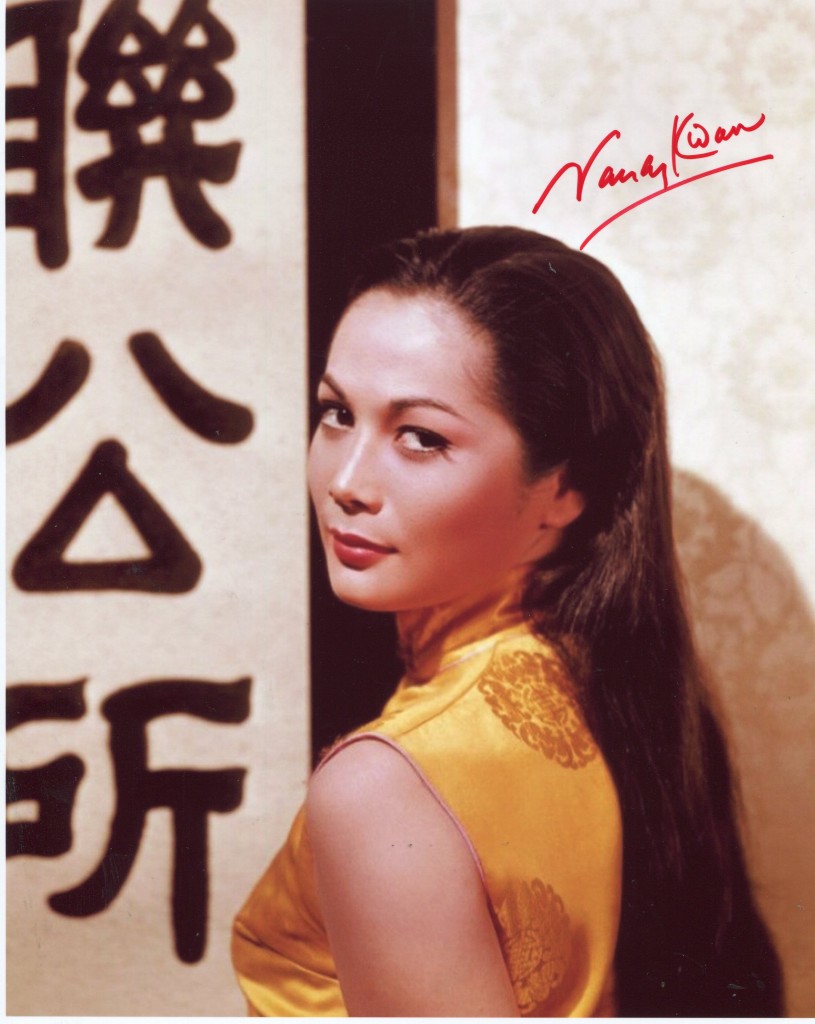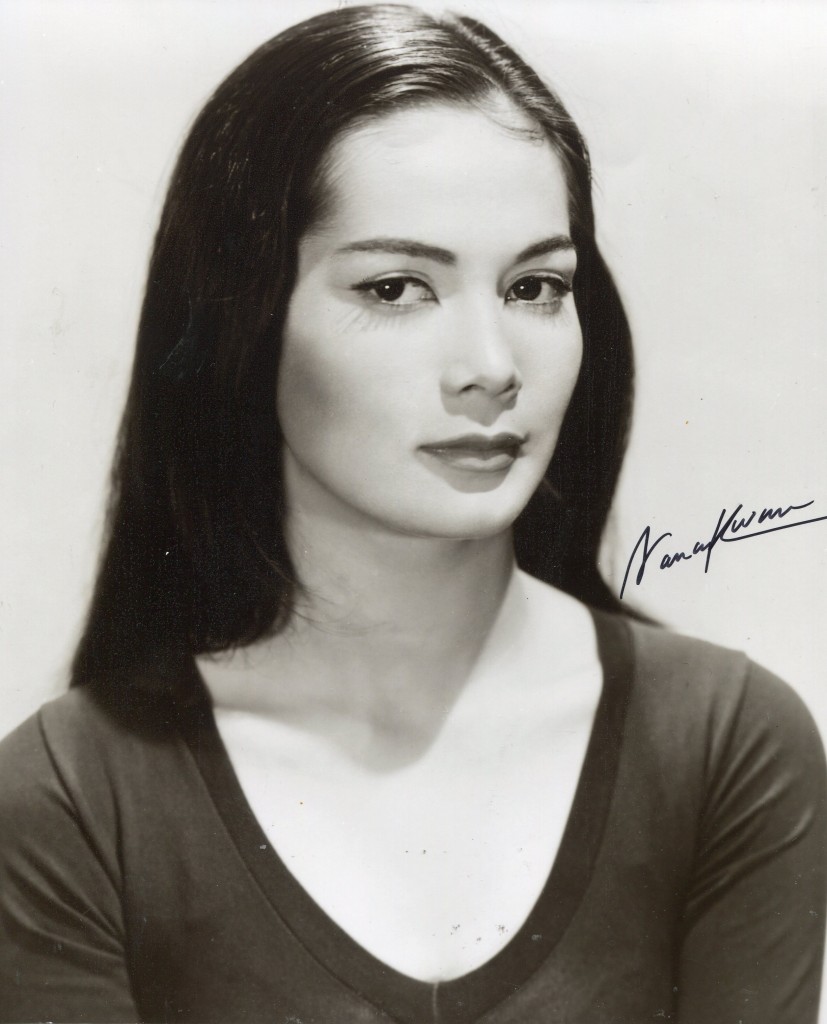 An interesting article on Nancy Kwan can be found here. Nancy Kwan was born in 1939 in Hong Kong to a Chinese father and an English mother. She made her movie debut in 1960 in "The World of Suzie Wong" opposite William Holden.

Her other movies include "Flower Drum Song", "Honeymoon Hotel", "Fate Is the Hunter" and "The Wild Affair".
IMDB entry:
At just 18, Nancy Kwan was studying dance with England's Royal Ballet School, when she was spotted by producer Ray Stark, who tested her and gave her the starring role of a free-spirited Hong Kong prostitute who captivates artist William Holden in The World of Suzie Wong (1960).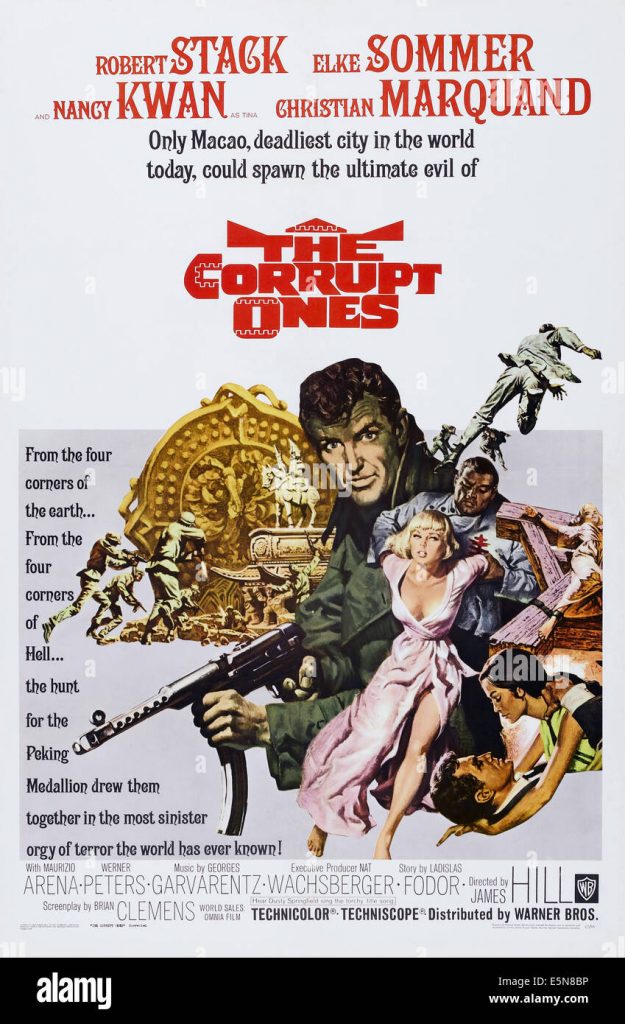 She followed it the next year with the hit musical, Flower Drum Song(1961), and became one of Hollywood's most visible Asian actresses. Born in China to a Chinese father and British mother, Kwan spent the 1960s commuting between film roles in America and Europe (including the pilot for Hawaii Five-O (1968)), but faded from view in the West, when she returned to her native Hong Kong in 1972 to be with her critically ill father.
Divorced from her second husband, screenwriter David Giler, and with a young son from her first marriage to Austrian hotelier Peter Pock, Kwan intended to stay a year, but wound up staying a decade.
As managing director of her own production company, she produced and directed dozens of commercials for the Southeast Asia market. She also acted in a spate of films made for Southeast Asian audiences, including "Fear" (1977) (aka Night Creature (1978)), which introduced her to filmmaker Norbert Meisel, who became her third husband.
They returned to the US in 1979 so that her teenage son, Bernie Pock, could complete his education. He was a martial-arts master, fluent in Chinese, and became a stunt coordinator and actor before his untimely death.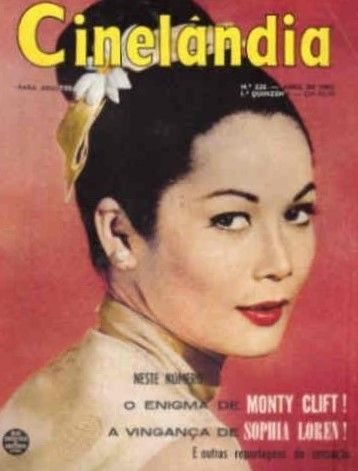 After returning to the US, Kwan appeared in numerous TV series, the NBC miniseries,Noble House (1988), and the CBS made-for-TV movie, Miracle Landing (1990). She's politically active as the spokeswoman for the Asian-American Voters Coalition, and touts a beauty product, Oriental Pearl Cream, in TV spots.
Kwan was at the ceremonies in Los Angeles at Hollywood Park, where the Asian community gathered to watch the handover of Hong Kong to the government of China.