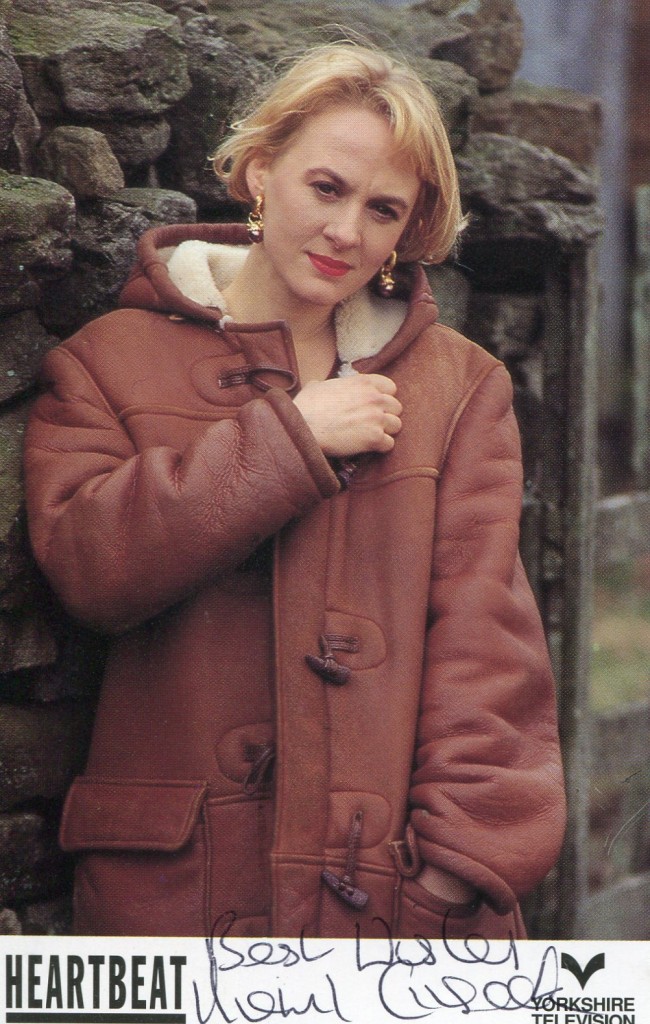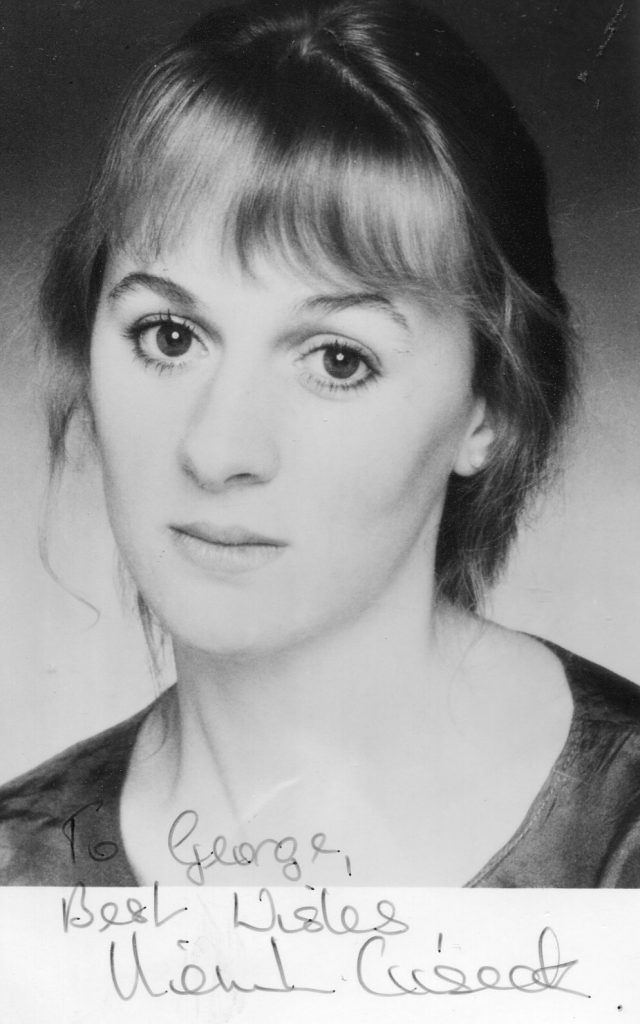 Niamh Cusack is the daughter of the famed Irish actor Cyril Cusack. She is best known for her role in television's "Heartbeat". She was born in 1959.
"Guardian" article by Nick McGrath from 2011:
The structure of my family is a little odd in that I've got three older siblings, Paul, Sinéad and Sorcha, then there's a 10-year gap until me, closely followed by my brother Pádraig. Then 11 years after I was born came my half-sister Catherine from my father's second marriage. Catherine was brought up in England but the rest of us were brought up in Ireland and by the time Pádraig and I arrived, the older three were on their way out of the nest and my mum and dad had separated, so really it was just my mum, Pádraig, me and my godmother, Kitty.
My mother ruled the world from her bed. Both my parents were acting when my elder three siblings were growing up but by the time Pádraig and I arrived, Mum was no longer performing. She had a very bad heart and was in bed a lot. I think because of that I didn't give her much trouble. She was quite an indomitable woman. She was formidable, really, in terms of her energy, and managed to get a lot of things done and influence our lives hugely from her bed.
I'm never quite sure when my parents split up, as it was all a bit vague because he did live in Dublin and the family thing was that he needed to live in Dublin because of his rehearsals, and I sort of bought that for quite a long time. An unusually long time, actually, and probably because that was easier for me to deal with. I think my mother deliberately shielded us emotionally from the split and didn't share whatever grief and pain she went through with me.
When my dad was around he was quite involved, but he was a bit of a Victorian father. He could be a bit distant but I got to know him much better when I became an actor. Both of my parents were older than a lot of the parents that my friends had and I remember that he came to pick me up from school when I was about seven and the teacher looked out of the window and then turned to us and said, "There is an old tramp outside," and I knew it was my dad as he had a tendency to wear bits and pieces of costume. He had a very particular style.
I prefer seeing my family one by one than all together. It can be a bit overwhelming when they're all together, and I'm probably one of the quieter ones. The older three are more natural performers. I'm very proud of my family and as I've got older I feel prouder of them.
I've become closer to my half sister Catherine since my father died. You can't engineer relationships, and despite being brought up in two countries with two mothers we still have a lot in common and a lot of similarities as people, and I really think she's great. It's weird how easy it is to just slot in. But I think that's genetic.
Before I had my son, Calam, I think I was living life in black and white. When you have children, life becomes colourful. Everything you taste and notice, how the world is, how other children are. I think life becomes much more vivid when you're a parent.
My husband, Finbar, and Calam are my biggest passion in life. My family and friends come second and then comes my acting. I think Calam's already decided acting's not for him. And that's fine. All I wish is that he finds something he's passionate about, the way I'm passionate about acting.
The above "Guardian" article can also be accessed online here.