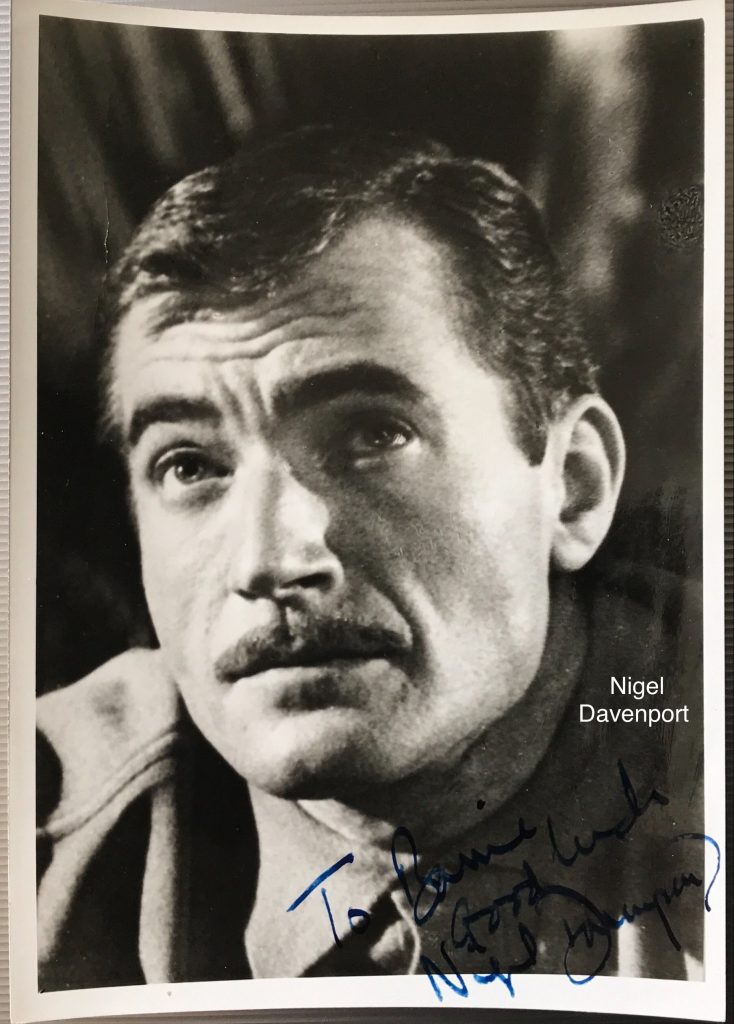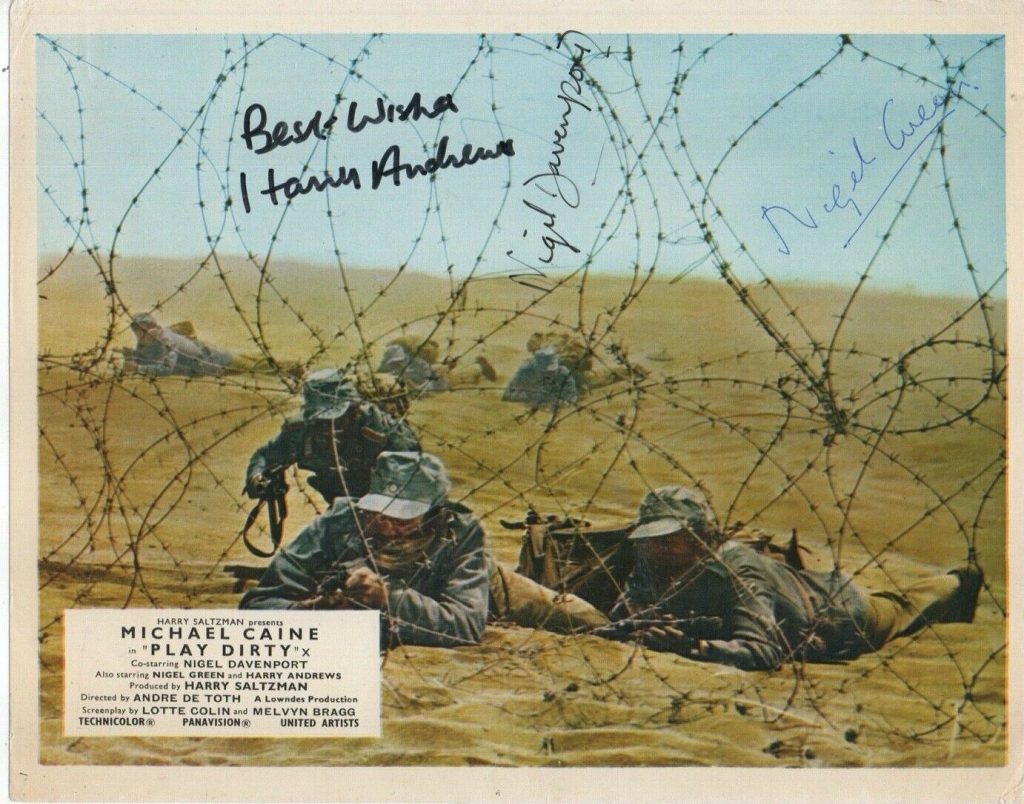 Nigel Davenport was born in 1928 in Shelford. His movies include "Look Back in Anger" in 1959, "The Entertainer", "A Man For All Seasons" and "Living Free". He was the father of actor Jack Davenport. He died in 2013.
"Telegraph" obituary:
Nigel Davenport, the actor, who has died aged 85, will be best remembered for playing dark, strong, rakish toffs, aggressive heroes, scowling villains – and for what he himself called his "dodgy" eyes.
Whether in films, plays or on television, Davenport's power largely derived, some thought, from his expressive gaze. It could be even more striking in close-up. Amiable or disturbing, it caused tough guys to wilt and pretty girls to sigh.
Whether he glanced, or glared, grinned or grimaced, Davenport had an unusual magnetism. He also had a kind of rasp in his voice which some called gravelly and others abrasive, and altogether added to his authority.
One of the most versatile and busy of British character actors, after a strong theatrical start Davenport alternated between films and plays for nearly five decades. On the small screen he might be a red-hot titled lover in Howard's Way; an aggressive boss on a North Sea oil-rig; a moody Yorkshire squire in pre-war England (South Riding); an interfering working-class racehorse owner (Trainer); or King George III in Prince Regent.
He appeared in more than 40 feature films, ranging from a detective in Peeping Tom, via a tough guy among conscripts in The Virgin Soldiers, to a resourceful psychopath who (in Play Dirty) wipes out a whole army encampment on the grounds that "I didn't like the tea". He was also the game warden in Living Free who resigns in order to capture lion cubs and transport them to a distant game reserve, and Lord Birkenhead in Chariots of Fire.