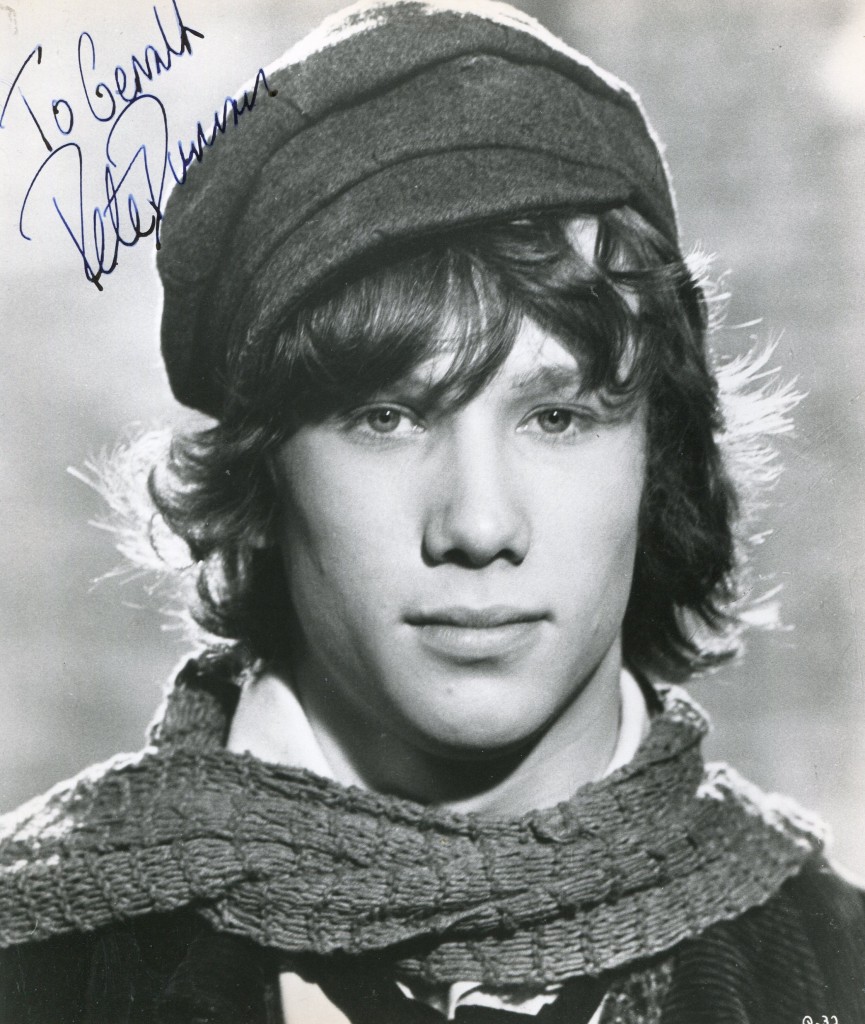 Peter Duncan made his TV debut in an episode of "Doomwatch" in 1971. His movies include "Stardust" and "The Old Curiosity Shop" in 1975.
IMDB entry:
Peter Duncan was born on May 3, 1954 in London, England. He is an actor and director, known for Flash Gordon (1980), Demolition Dad (2006) and The Lifetaker (1975). He has been married to Ann since 1980. They have four children. Attempted to cross the Irish Sea in a modified Volkswagen Beetle, but had to be rescued by the British Coastguard after it started sinking. In July 2004 he was appointed Britain's Chief Scout. Has four children, Lucy (b. 1985), Katie (b. 1987), Georgia (b. 1989) and Aurthur (b. 1991) Has become the United Kingdom's Chief Scout – the ninth since the tradition began following in the footsteps of the Scout's founder Lord Baden-Powell. [July 2004] On election to the position of the UK's Chief Scout: "Scouting is alive and well in 21-century Britain. I can think of no better organisation to provide a creative and challenging framework for the positive development of young men and women. Getting involved in scouting as an adult is about having fun and adventure mixed in with a real sense of purpose. Being a leader gives people the chance to contribute to the positive development of tomorrow's adults."
The above TCM overview can also be accessed online
here.