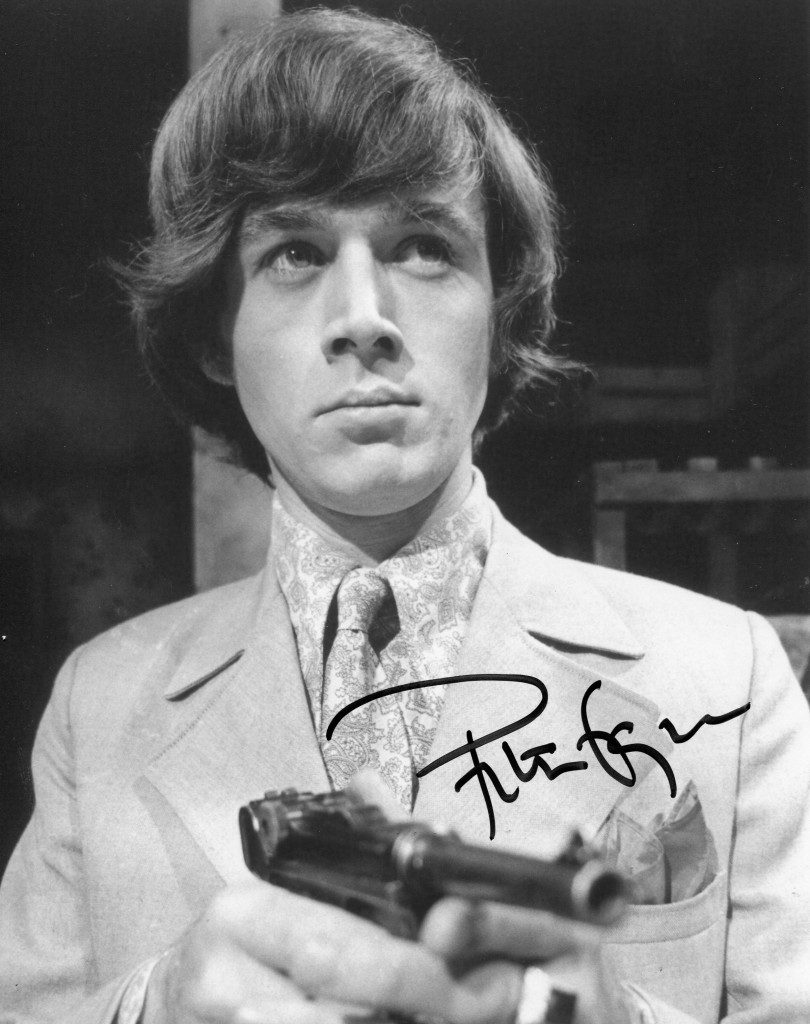 Claire Webb's interview with Peter Egan in 2012 in "Radio Times":
Do you remember rebellious Lady Rose – the spirited cousin who ruffled feathers when she was caught canoodling with a married man in a nightclub? Well, in the Christmas special the Crawleys will return the visit, heading up north to visit Lady Rose's clan in their Scottish castle.
Peter Egan, who plays Lady Rose's father Shrimpie Flintshire, discusses his Downton debut…
First impressions?
It was hard work! Myself and Hugh Bonneville spent the first day of filming on our bellies for eight hours, crawling through muddy heather and animal poo. We were stalking – getting up close to the stag that Lord Grantham shoots.
It sounds tiring
…and sweaty and damp. I had a pain across the middle of my chest for three days afterwards and thought I was going to have a heart attack. And I had the thighs of a woman in love. I earned my money on that day, I can tell you.
What's the Marquess like?
Shrimpie is a very warm, caring man who has a terrible relationship with his wife and difficulty in dealing with his daughter. He's very much in the palm of Lady Rose's hand and very concerned by her future.
Why is he called Shrimpie?
I thought it might have been to do with the fact that I'm quite a big actor and it was quite an apposite contradiction. But I think it's because he was the youngest of the family.
Is Shrimpie's estate as stunning as Highclere?
It's quite magical. We filmed in Inveraray Castle, which is the seat of the Duke of Argyll – Chief of the Clan of Campbell – who's very high in the political echelons of Scottish society. I found out I would be wearing a kilt, which gave me the horrors – but the Duke was thrilled to see that I'm wearing a Campbell cloth.
Did you wear your kilt in the traditional way?
On my hips? Yes, I did wear it in the traditional way and it was…rather pleasant. Strangely enough, you feel more manly in a kilt because you present yourself physically in a certain way – as long as it's not A-line.
How did the role come about?
I begged. No, it was just one of those nice presents. I was absolutely thrilled to be asked. If you ask any actor in Britain or America, they all want to be in Downton because it's such a beautifully produced television series. We lost our way with television in the nineties after the Broadcasting Act when the quality control was taken out of bidding for franchises – and the door was opened to so much chewing gum for the eyeballs.
Downton is putting [British] television back into the centre of the arena: HBO has done fantastic television for many years; the Scandinavians are doing fantastic television; and we had fallen behind for many, many years. I think that Downton has really upped the ante for British television.
What was it like working with Dame Maggie Smith? Is she as fearsome as the Dowager Countess of Grantham?
She's one of my heroines from when I was a student and used to see her at the National, so it was a great thrill having a relative in the series as wonderful as Maggie Smith. She's a total professional and the most wonderful presence – she he brings a history to that character that is remarkable, I think.
It may be your first time in a kilt but it's not the first time you've played an aristocrat…
What is very strange is my background totally belied the parts I've played: my father was from Dublin, my mother was from Battersea and I was brought up on a council estate in Kilburn, went to a secondary modern and left when I was 15. Yet I've spent most of my life in tights, frockcoats and periwigs. It's a bizarre thing.
Will we see Shrimpie in series four of Downton?
I shall try begging. I'd love it if that were the case.
The above "Radio Times" interview can also be accessed online here.