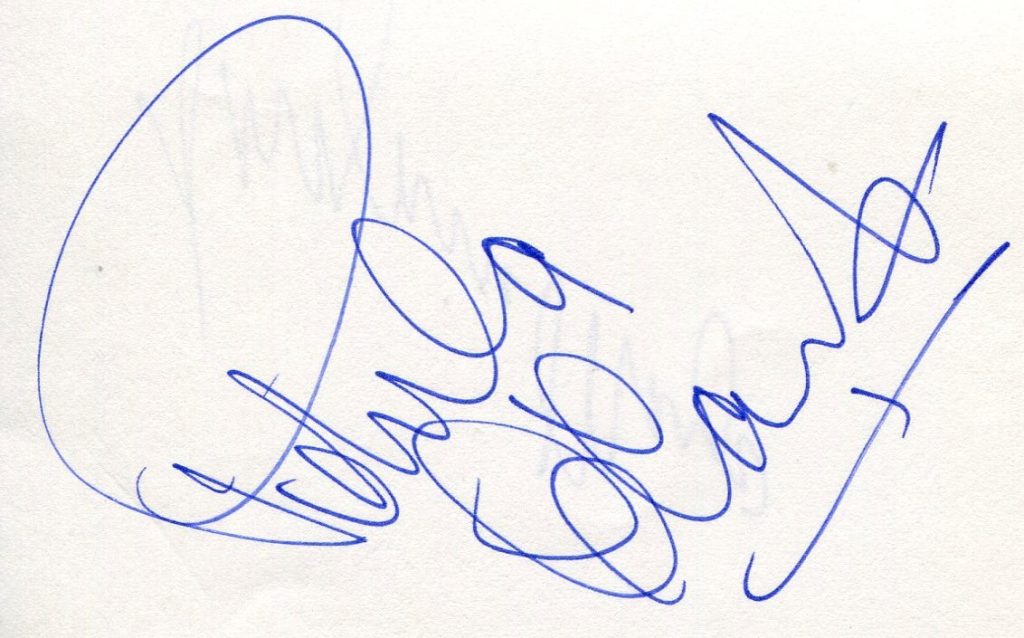 The magnificent Petula Clark has had an amazing career. She began her show business life as a girl singer on radio during World War Two. In the late 1940's she was featured in British films such as "I Know Where I'm Going" with Wendy Hiller and 'The Huggett' series. In the 1950's she had a very successful recording career with such hits as "In the Shoemaker's Shop". In the early 1960's she moved to France and became a hue international singing star with "Downtown". In 1967 she went to Hollywood to make "Finian's Rainbow" with Fred Astaire followed in the U.K.by "Goodbye Mr Chips" with Peter O'Toole. In the 1970's she had a very successful concert career and then in the late 1980's starred on Broadway in "Bloodbrothers". Just last year 2011 she recorded "Downtown" again with The Sawdoctors". Long may she continue.
TCM overview:
Singer-actress Petula Clark's soaring, often soulful vocals helped to grant her one of the longest-running and most successful music careers in the history of British pop music, with over 15 Top 40 singles in the United States alone and scores more in her native England and throughout the world. Though Clark's signature song was the plaintive No. 1 single "Downtown" (1965), she had been a fixture on British radio and film since the early 1940s, before enjoying a modest career as a teen singer in the 1950s. A move to France in 1960 established her as a more versatile talent before she broke worldwide with "Downtown" in the midst of the British Invasion. A string of hit singles, including "I Know a Place" and "Don't Sleep in the Subway" soon followed, as did her successful return to feature films with "Finian's Rainbow" (1968) and "Goodbye, Mr. Chips" (1969). In the 1970s, Clark shifted her attention to television and theater, where she drew rave reviews for performances in "The Sound of Music" and the 1983 Broadway run of "Blood Brothers." But her pop career continued to enchant and entertain new generations of listeners, as evidenced by new versions of "Downtown" in 1988 and 2011 that enjoyed placement in the U.K. Top 10. Clark's ebullient personality and winning way with an upbeat song preserved her status as one of England's most beloved pop performers.
Born Petula Sally Olwen Clark on Nov. 15, 1932 in the town of Epsom, Surrey, England, she was the daughter of hospital nurses Leslie Norman Clark and Doris Phillips. Though singing provided her with a pathway to fame, Clark desperately wanted to become an actress after seeing Flora Robson on stage in 1938. She made her public singing debut the following year at a department store in Kingston upon Thames, before bursting onto the scene with an impromptu rendition of the pop traditional "Mighty Lak' a Rose" at a BBC radio show at a theater in 1942. An air raid was announced shortly before broadcast, prompting the program's producers to request a song from the audience to calm the nerves of those in attendance. Nine-year-old Clark, who was at the show with her father, stepped up to sing for the assembled crowd, which gave an enthusiastic response. She was soon boosting public morale during wartime with her own radio program, "Pet's Parlour," while also singing for British troops alongside fellow child stars Julie Andrews and Anthony Newley.
By the midpoint of the decade, Clark had made her feature film debut as a lovable orphan girl in "Medal for the General" (1944), which led to juvenile roles in a number of minor British films, as well as one bona fide classic, Michael Powell and Emeric Pressburger's drama "I Know Where I'm Going!" (1945). Two years later, she met musician Joe "Mr. Piano" Anderson, who would become a guiding force in her life and career. He was instrumental in introducing her to producer Alan A. Freeman, who would oversee many of her earliest hits. With Clark's father, Freeman also created Polygon Records, which served as her personal label while also granting Leslie Clark greater control over his daughter's career and finances. By 1954, Clark was scoring substantial hits on the U.K. pop singles chart, including "The Little Shoemaker," which also granted her a No. 1 single in Australia, as well as "Suddenly There's a Valley" and "With All My Heart." In 1955, Polygon was sold to Pye Records, which would become her label for the next two decades. She continued to chart with innocuous pop hits for the next two years, but by the end of the decade, Clark had tired of her status as a teen pop star. She also felt hemmed in by intense public speculation about her relationship with Henderson, which had become a romantic partnership. However, Clark's desire to take greater control of her career, combined with Henderson's reluctance to be regarded as "Mr. Petula Clark," led to the end of their personal relationship, though they continued to work together for several years.
In 1957, Clark traveled to France, where she met publicist Claude Woolf, who proposed that she record in French with the Vogue Records label. The move quickly established her as a star throughout Europe on the strength of more sophisticated pop songs like "Ya Ya Twist" and "Chariot," which she sung in French and later Italian and German. As her profile began to rise on the Continent, so too did her profile in the U.K., where she scored her first No. 1 hit with the 1961 single "Sailor," the same year she married Woolf in ceremonies in England and France. She soon added composing for film scores to her growing list of credits with the 1964 crime film "A Couteaux Tirés" ("Daggers Drawn"), but her greatest success would come that year when she teamed with composer-arranger Tony Hatch to record new material. He played her a fragment of an incomplete song that captured her attention, which, with the addition of Hatch's lyrics, became "Downtown." The song became an international smash, thanks in part to the rise of the British Invasion, which had overtaken the music industry throughout the world. Most importantly, it provided her with entry into the American pop market, where it reached the top of the Billboard Hot 100 in January of 1965 before capturing the Grammy for Best Rock and Roll Song that same year.
"Downtown" also became the first of 15 Top 40 hits for Clark in the U.S., including a second No. 1 with "My Love" (1965) and the Top 5 tunes "I Know a Place" (1965), which brought her a second Grammy, as well as "This is My Song" (1967) and "Don't Sleep in the Subway" (1967). She also hosted her own short-lived variety series, "This is Petula Clark" (BBC, 1966) before landing a TV special called "Petula" (NBC) in America in 1968 that inadvertently landed her in the history books. While singing a duet with African-American performer Harry Belafonte, she took his arm in a move that upset its corporate sponsor, the Chrysler Corporation, which feared that the gesture would upset Southern viewers. Clark and Woolf, who served as executive producer for the show, not only refused to substitute a different take but also destroyed all of the alternate takes, forcing the network to accept the original footage. The special aired without controversy and to high ratings and critical acclaim. Clark also resumed her film career that year with Francis Ford Coppola's adaptation of the stage musical "Finian's Rainbow" (1968), which earned her a Golden Globe nomination, while her next film, a musical version of "Goodbye, Mr. Chips" (1969), reaped two Oscar nominations and a Golden Globe for her co-star, Peter O'Toole.
Clark's pop career in the United States began to wane in the 1970s, though singles like "I Don't Know How to Love Him" (1972) from the hit musical "Jesus Christ Superstar" and "The Wedding Song (There Is Love)" (1972) continued to find placement on the U.K. pop chart as well as the American adult contemporary chart. She subsequently found greater exposure through television and radio ads for major corporations like Coca-Cola, Chrysler and Plymouth, as well as a second BBC series, "The Sound of Petula" (1972-74). Clark also found great acclaim as a theater actress, winning the praise of Maria von Trapp herself in a 1981 production of "The Sound of Music" in London's West End. The show, which set the record for the largest advance ticket sales in British theater history, ran for over a year, and led to more high-profile stage roles, including a 1983 turn in the title role in George Bernard Shaw's "Candida." The end of the 1980s was also marked by Clark's return to the U.K. singles charts for the first time since 1972 with a 1988 dance remix of "Downtown" with Dutch producer Eddy Ouwens.
In the 1990s, Clark made her Broadway debut in "Blood Brothers" (1994), and then toured the world in a one-woman show she wrote about her life and career. Between starring roles in both the West End and American touring productions of "Sunset Boulevard," Clark was also appointed Commander of the Order of the British Empire in 1998. She also continued to record in the decades that followed, including 2007's Sunshine and Solitude, which featured all new songs written by Rod McKuen, while also giving concerts around the globe. Her association with "Downtown" continued in 2011 when the Saw Doctors released a version of the song with Clark that reached No. 2 on the Irish singles chart. In 2013, the 80-year-old singer enjoyed her biggest album chart placement in decades with Lost in You , which featured a new single, "Cut Copy Me," which enjoyed a lengthy run on the Belgian singles chart, as well as a cover of Gnarls Barkley's "Crazy." The album earned positive reviews and debuted at No. 24 on the U.K. albums chart in March of that year.
By Paul Gaita
The above TCM overview can also be accessed online here.